The Vaser Lipo Procedure
Tumescent Fluid Infusion
To begin the procedure, the physician will inject what is known as tumescent fluid into the treatment area. Tumescent fluid is a mixture of lidocaine and epinephrine. The solution helps expand the tissue layer, while the lidocaine numbs the area, and the epinephrine works by shrinking the blood vessels. This will not only help to control bleeding during the procedure, but will help to minimize bruising during your recovery.
Emulsification of Fatty Tissue
Once the physician has injected the tumescent fluid, they will insert a small probe that emits ultrasonic energy. The energy travels in high-frequency waves that are dispersed evenly from all sides of the probe. This energy causes the VASER probe to vibrate, selectively breaking apart the fatty tissue on contact. The ultrasonic energy actually works by emulsifying, or liquefying the fatty tissue. As the energy is targeted only toward fat, the surrounding connective tissue, blood vessels, and nerves are preserved.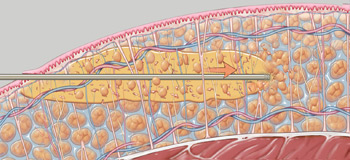 Removal of Fatty Tissue
After the physician has emulsified the fatty tissue in the treatment area, the fat is removed from the body using a gentle suction device or massage. This specialized suction device removes the liquefied fat while minimizing trauma to the surrounding tissues. The VASER Lipo technique preserves these important tissues to promote an enhanced patient experience.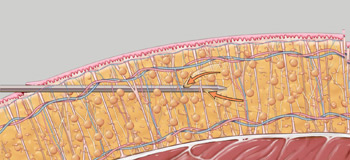 During the healing process, your skin will retract to give you a smooth, natural-looking result.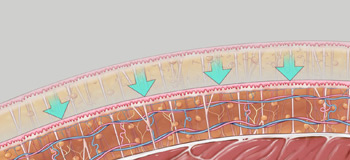 Related Procedures

Brand Name Procedures and Treatments