Microdermabrasion results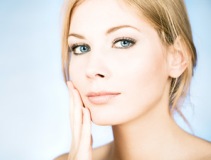 Microdermabrasion can:
Eliminate age spots and black heads.
Eliminate hyperpigmentation (patches of darkened skin).
Exfoliate your skin, resulting in a refreshed appearance.
Lessen the appearance of stretch marks.
Reduce fine lines and wrinkles.
Reduce or eliminate enlarged pores.
Treat acne and the scars left by acne.
Your polished new look should be long-lasting, depending on the severity of your skin damage and the number of treatments that you receive. Many people have two microdermabrasion treatments per month at first and then one per month as part of a maintenance plan.
Related Procedures
Chemical Peel
Microdermabrasion Treatments
Permanent Makeup