DC Fly-In
Your Voice is Valued. Your Voice is Needed.
ASPS announces 2016 Federal Fly-In schedule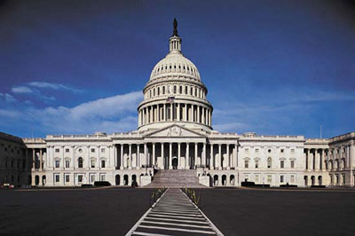 Our elected officials rely on their constituents to help guide their decisions. When those constituents have first-hand knowledge of how federal policy impacts our lives, their insights are even more important. As a physician you have a perspective that your members of Congress wants to hear. You can use your voice to help shape our practices, our profession, and the care our patients receive.
ASPS invites you to participate in one of the Society's upcoming Fly-In events in Washington, D.C. Participants will learn firsthand about critical issues facing the specialty, and then take that message directly to lawmakers on Capitol Hill.
Southeast & Midwest Fly-In
April 12-13, 2016
States: AL, AR, FL, GA, IL, IN, IA, KY, LA, MI, MN, MS, MO, NC, OH, SC, TN, VA, WV, WI
Essentials of Leadership Fly-In
June 22-23, 2016
Essentials of leadership members only
Northeast & West Fly-In
September 13-14, 2016
States: AK, AZ, CA, CO, CT, DE, District of Columbia, HI, ID, KS, ME, MD, MA, MT, NE, NV, NH, NJ, NM, NY, ND, OK, OR, PA, RI, SD, TX, UT, WA, WY, Puerto Rico
Possible topics of discussion at the Fly-In include:
Raising awareness about the diminishing viability of private practice
Encouraging Congress to engage with CMS in improving Meaningful Use requirements for physicians
Updating Ambulatory Surgery Center payments away from the Consumer Price Index for All Urban Consumers (CPI-U) and towards a more accurate pricing model
Increasing the cap on Medicare-funded graduate medical education (GME) positions and increasing funding for those additional residency slots
Advancing policies that make it easier for Medicare beneficiaries to enter into private self-pay contracts with physicians
Repealing the Independent Payment Advisory Board and/or any other mechanisms that erode transparency and fairness in Medicare payment policy development
Supporting medical innovation
To register for this event, please contact Jessica Frasco at 847-228-3392 or JFrasco@PlasticSurgery.org.
Registration for this event is limited. The ASPS Fly-In events are free of charge, although participants are responsible for their airfare, hotel and other incidentals.