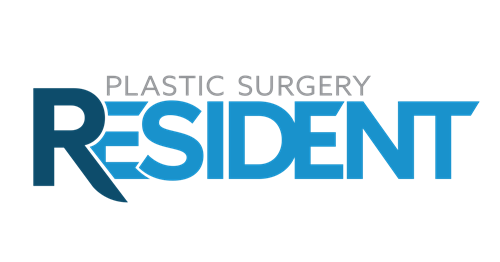 Plastic Surgery Resident is a quarterly publication created by the editors of Plastic Surgery News and Young Plastic Surgeons Perspective specifically to meet the needs of plastic surgery residents. The magazine offers career tips, recommended journal articles, CPT coding information and practice management topics that aren't often included in a plastic surgery training program.
Recent Issues
Includes stories on:
Training while keeping childbearing options alive
'Mom docs' want their supervisors to know this
Come to the E.R. – fillers complications
Program Peek: University of Kansas
What to during 24 hours in Kansas City
Reviewing Problems in Periorbital Surgery
View Issue
Includes stories on:
Medical mission trips: Food for the soul
Preparing for cleft lip in the In-Service Exam
On your pager: hand trauma
Program Peek: Johns Hopkins, U. of Maryland
What to during 24 hours in Baltimore
Perspective from new Resident Rep to ASPS board
View Issue
Includes stories on:
A new training paradigm: Competency
A 'snakebite' appears on your E.D. pager
Armen Kasabian, MD, builds a program
UT Health San Antonio: Leaders, life and medicine
What I wish I'd known during my residency
New plastic surgery app follows drains
View Issue
Includes stories on:
Discrimination by patients: How to react
Advocacy and plastic surgery in D.C.
Program Peek: Northwestern University
24 hours in Chicago during PSTM
10 journal articles on lymphedema
'Blown away' by new app for flap surgery
View Issue
Includes stories on:
Navigating the pitfalls of eScholarship
When marital arts and plastic surgery merge
Program Peek: Mayo Clinic
PlastyPAC resident ambassador's perspective
Going global: Helping sometimes helps
24 hours in Rochester, Minn.
View Issue
Includes stories on:
Social media pearls and pitfalls for residents
ASPS leadership on social media do's, don'ts
Breast augmentation via the Journal Club
In-Service Insights: Core surgical principles
'Brainscape' app design to retain study data
24 hours in Seattle
View Issue
Includes stories on:
Rural medicine's advantages are many – and ignored
Residents Bowl 2017 champ: University of Washington
Program Peek: University of California-Los Angeles
PlastyPAC creates spot for residents on its BOG
ASMS: A changing of the youthful guard
What I learned about 'micro' at Chang Gung Hospital
View Issue
Includes stories on:
Society's advocacy invite brings 18 residents to D.C.
You need personal time – don't be afraid to ask
Consult Corner focus: acute facial nerve lacerations
InService Insights digs into vascular tumors
Senior Residents Conference coming to Orlando
The many things I wish I knew as a resident
View Issue
Includes stories on:
The benefits of going 'international' for your electives
An incapacitated attending – can you finish the case?
Reconstructive microsurgery fellowship: three questions
InService Insights focus on bone tumors to the hand
How I became an artist on a tablet – replete with oil paints
Mandible fracture articles every resident should read
View Issue
Includes stories on:
Stress relief: How I joined a band and learned to love my life as resident
Things I wish I'd known before I became a resident
Odontogenic cysts and tumors await in the In-Service Exam
Tips to help you crush that research grant application
Craniofacial surgery: 10 articles that everyone should read
Revision amputation versus replantation of the finger
View Issue