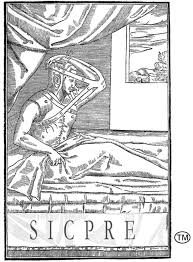 Societa Italiana di Chirurgia Plastica Ricostruttiva ed Estetica (SICPRE)
International Member
International membership includes plastic surgeons who have completed three years in practice. Annual dues are $425.00 USD.
---
International Candidate
International candidates include plastic surgeons who have completed their residency and fellowships and have less than three years in practice. Annual dues are $350.00 USD.
---
Residents and Fellows
International Residents and Fellows, enrolled in a plastic surgery residency or a plastic surgery training program may enroll to receive the educational benefits of ASPS. Annual fee is $200.00 USD.
---
Benefits of Membership
ASPS provides a wide range of benefits designed to support its members needs from residency through retirement. Benefits vary by membership category, but include the following:
Educational Publications and Subscriptions:
Electronic subscription to Plastic and Reconstructive Surgery® Scientific Journal (PRS)
Electronic subscriptin to Plastic Surgery News® (PSN)
Subscription to ASPS Education Network® (EdNet)
Website and Find a Surgeon:
Inclusion in the Find-A-Surgeon Referral Service hosted on the ASPS website*
Members-only use of ASPS's website, PlasticSurgery.org
Listed in the ASPS online Member Roster*
Educational Meetings & Services:
Discounted registration for meetings and symposia, including Plastic Surgery The Meeting (the world's largest scientific plastic surgery meeting), Aesthetica, Breast and Body Symposium and others.
May present papers and participate in discussions at Plastic Surgery The Meeting*
Member discounts on educational preparation services and instructional testing (In-Service)
Member Recognition:
Use of the ASPS Symbol of Excellence® to promote ASPS membership on marketing materials*
Products and Services:
Member prices on ASPS products and services
Member prices on Patient-Education materials
Membership Privileges:
Inclusion in specialty programs and initiatives
May hold office and serve on committees*
*Dependent upon membership category.