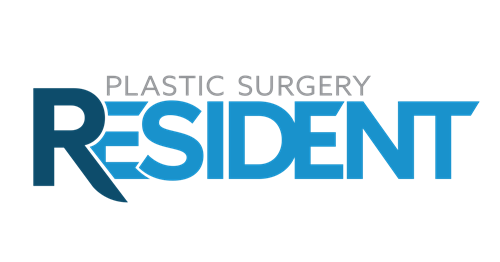 Plastic Surgery Resident is a quarterly publication created by the editors of Plastic Surgery News and Young Plastic Surgeons Perspective specifically to meet the needs of plastic surgery residents. The magazine offers career tips, recommended journal articles, CPT coding information and practice management topics that aren't often included in a plastic surgery training program.
Recent Issues
Includes stories on:
A new training paradigm: Competency
A 'snakebite' appears on your E.D. pager
Armen Kasabian, MD, builds a program
UT Health San Antonio: Leaders, life and medicine
What I wish I'd known during my residency
New plastic surgery app follows drains
View Issue
Includes stories on:
Discrimination by patients: How to react
Advocacy and plastic surgery in D.C.
Program Peek: Northwestern University
24 hours in Chicago during PSTM
10 journal articles on lymphedema
'Blown away' by new app for flap surgery
View Issue
Includes stories on:
Navigating the pitfalls of eScholarship
When marital arts and plastic surgery merge
Program Peek: Mayo Clinic
PlastyPAC resident ambassador's perspective
Going global: Helping sometimes helps
24 hours in Rochester, Minn.
View Issue
Includes stories on:
Social media pearls and pitfalls for residents
ASPS leadership on social media do's, don'ts
Breast augmentation via the Journal Club
In-Service Insights: Core surgical principles
'Brainscape' app design to retain study data
24 hours in Seattle
View Issue
Includes stories on:
Rural medicine's advantages are many – and ignored
Residents Bowl 2017 champ: University of Washington
Program Peek: University of California-Los Angeles
PlastyPAC creates spot for residents on its BOG
ASMS: A changing of the youthful guard
What I learned about 'micro' at Chang Gung Hospital
View Issue
Includes stories on:
Society's advocacy invite brings 18 residents to D.C.
You need personal time – don't be afraid to ask
Consult Corner focus: acute facial nerve lacerations
InService Insights digs into vascular tumors
Senior Residents Conference coming to Orlando
The many things I wish I knew as a resident
View Issue
Includes stories on:
The benefits of going 'international' for your electives
An incapacitated attending – can you finish the case?
Reconstructive microsurgery fellowship: three questions
InService Insights focus on bone tumors to the hand
How I became an artist on a tablet – replete with oil paints
Mandible fracture articles every resident should read
View Issue
Includes stories on:
Stress relief: How I joined a band and learned to love my life as resident
Things I wish I'd known before I became a resident
Odontogenic cysts and tumors await in the In-Service Exam
Tips to help you crush that research grant application
Craniofacial surgery: 10 articles that everyone should read
Revision amputation versus replantation of the finger
View Issue
Includes stories on:
O.R. ergonomics: Avoid chronic physical effects of long operations
These tips will keep you on-course during your residency
Embrace your artistic talents during surgical training
Pearls from the Masters: DIEP flap techniques
Residents earn abstracts honors at ASPS annual meeting
Getting on an ASPS committee is easier than you think
View Issue
Includes stories on:
Professionalism and plastic surgery: Merging the two
Tips for starting a practice – from a peer who just did
Fielding an E.D. call on pediatric nasal trauma
Steps to consider when faced with duty-hours dilemma
Ten PRS articles that edify on flexor tendon repair
Get funded: The PSF accepting apps for variety of projects
View Issue
Includes stories on:
What I know about the demands of parenting during residency
Balancing plastic surgery training and humanitarian mission trips
You're called in for a pediatric mandible fracture – what next?
Shakespeare never had to contemplate 'To PhD, or not to PhD'
10 key rhinoplasty papers for true nasal anatomy navigation
Simon Talbot, MD: From Auckland, New Zealand, to Harvard
View Issue
Includes stories on:
Plastic surgery training in the U.S.A.: Scandanavian perspective
Craniofacial Fellow shares thoughts on selecting a program
In-Service insight: answering questions on parotid tumors
Swift and decisive saves the day with a dog-bite patient
Ten PRS articles for building a solid facial anatomy foundation
'Ironman' Michael Gart, MD, balances training and … training
View Issue
Includes stories on:
Five tips for landing a great first job
Beyond the obvious: benefits of rotations 'away'
Developing and managing a social media presence
Industry data and risk management in cosmetic surgery
When – and how – to break up with difficult patients
Stressing about the Oral or Written board exams?
View Issue