Burt Greenberg, MD
Dr. Burt Greenberg is an ASPS Member who is certified by The American Board of Plastic Surgery. He performs a high volume of facial enhancement, cosmetic surgery of the breast and body-contouring surgeries, such as liposuction and abdominoplasty procedures individually designed for each patient, assisted with computer imaging technology. Pediatric plastic surgical procedures, such as congenital facial reconstruction, ear reconstruction, and adolescent rhinoplasty compliment his practice.
About
Meet Dr. Burt Greenberg
The mission of Dr. Burt Greenberg and his staff is to provide only the highest quality of cosmetic and reconstructive surgery with personalized attention. Dr. Greenberg takes the time to understand the wants and needs of every patient and believes in proper follow up attention and care.
Dr. Greenberg performs surgeries on the breast, body, and face including specialties such as the "mommy make over". In office treatments include Coolsculpting, Fraxel Laser treatments, Permalip and facial injectables.
Your Consultation
Cosmetic consultations are free of charge.
Please call 516-466-6600
or email Burtgreenberg23@optonline.net
to schedule.
Patient Testimonials
I recently visited Dr. Burt Greenberg in Great Neck, NY for Botox and Restylane Filler. My friend highly recommended Dr. Greenberg and told me she was very pleased with her own results provided by him over many years. This was my first time having injections and I was understandably apprehensive . Dr. Burt Greenberg was very professional and immediately made me feel comfortable. His staff is fantastic! My results look very natural and symmetrical. I look great now at the six month mark! - ShanLT
Dr. Greenberg was highly recommended to us by more than one person when we were looking for a reliable surgeon, and I now understand why. Before surgery, I had lots of questions and was a bit nervous, however, Dr. Greenberg made the process smooth and stress-free for everyone. Post-surgery, he was always more than available and ready to see me for follow up appointments, which really showed his care and involvement with patients. Dr. Greenberg's work and care for his patients is of the highest quality, and I'd highly recommend him to family and friends. - Ckell
Dr. Greenberg performed my breast augmentation. I found him and his staff to be helpful and professional. The office is clean and beautiful. Debbie and the rest of his staff made me feel so much better the day of the surgery. I was so nervous. He really is a very kind man who cares about his patients. Most importantly my breast are beautiful. He's very easy to get a hold of. Gave me his cell and always answers or calls me back. - Katlin
Procedures
Procedures Performed
Cleft Lip and Palate Repair
Ear Reconstruction Surgery
Free-Flap Breast Reconstruction
Hand Surgery for Congenital Differences
Head-Neck Cancer Reconstruction
Lip Augmentation / Enhancement
Skull/Facial Bone Reconstruction
Tram Flap Breast Reconstruction
Photo Gallery
Before and after patient photos from Dr. Burt Greenberg. Use the menu to filter by procedure.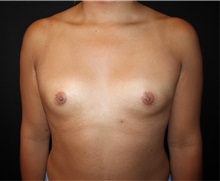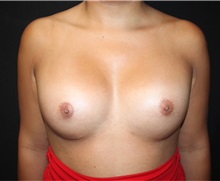 Breast Augmentation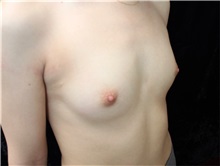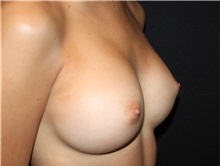 Breast Augmentation
Payment
Payment Options
Insurance Options
Medicare
Northwell Health/ United Health Care
No Fault
Aetna
Oxford
Location
Our Location
Testimonials
Patient Testimonials
I recently visited Dr. Burt Greenberg in Great Neck, NY for Botox and Restylane Filler. My friend highly recommended Dr. Greenberg and told me she was very pleased with her own results provided by him over many years. This was my first time having injections and I was understandably apprehensive . Dr. Burt Greenberg was very professional and immediately made me feel comfortable. His staff is fantastic! My results look very natural and symmetrical. I look great now at the six month mark! - ShanLT
Dr. Greenberg was highly recommended to us by more than one person when we were looking for a reliable surgeon, and I now understand why. Before surgery, I had lots of questions and was a bit nervous, however, Dr. Greenberg made the process smooth and stress-free for everyone. Post-surgery, he was always more than available and ready to see me for follow up appointments, which really showed his care and involvement with patients. Dr. Greenberg's work and care for his patients is of the highest quality, and I'd highly recommend him to family and friends. - Ckell
Dr. Greenberg performed my breast augmentation. I found him and his staff to be helpful and professional. The office is clean and beautiful. Debbie and the rest of his staff made me feel so much better the day of the surgery. I was so nervous. He really is a very kind man who cares about his patients. Most importantly my breast are beautiful. He's very easy to get a hold of. Gave me his cell and always answers or calls me back. - Katlin
I recently was in a skiing accident in which I broke my nose in several places and was administered sixteen stitches to close a laceration on my face. As soon as I met Doctor Greenberg, I knew I was in good hands. He is professional, efficient, meticulous, and kind. His excellent bedside manner made me feel calm and safe during the procedure and he contacted me the day after to follow up and see how I was feeling. It is clear that he takes great pride in his work. For my follow up appointment, I was greeted with open arms by his lovely staff in Great Neck and immediately felt welcome. I was extremely concerned about how my accident would impact my appearance but am thrilled to say that Doctor Greenberg's work has many of my peers convinced that I made up the ski accident to get time off of work! I am very lucky to have met Doctor Greenberg and would refer all of my family and friends to him in the future. Thanks Burt!!! - Brigid