Bahair H. Ghazi, MD
Bahair H. Ghazi, MD, is an ASPS Member plastic surgeon who is board certified by The American Board of Plastic Surgery® and trained specifically in plastic surgery. ASPS members operate only in accredited medical facilities, adhere to a strict code of ethics and fulfill continuing medical education requirements in plastic surgery, including training in patient safety techniques. As your medical partner, Dr. Ghazi is dedicated to working with you to achieve your goals.
About
Meet Dr. Bahair Ghazi
Dr Ghazi trained at Emory University in Atlanta, Georgia for both General Surgery and Plastic Surgery. He is double board certified by both the American Board of Surgery and the American Board of Plastic Surgery.
Dr Ghazi will focus on you the patient, begining with a consultation in which he listens to your goals and objectives. He will work with you to design a custom approach to attain the greatest possible aesthtic and functional outcome in the most comfortable and safe manner possible.
Comfort, safety results and service...His office will strive to make each visit pleasant and seamless from your first preoperative consultation to your final checkup. Dr Ghazi is proud to have been practicing in Atlanta since 2004. Call or visit our website and find more about Dr Ghazi www.atlplasticsurgeon.com
Your Consultation
During your consultation with Dr Ghazi you will spend time explaining your goals and desires. Then Dr Ghazi will go over a thorough explanation of possible options with each detail reviewed in clear plain language and then you will have a lengthy engaging discussion following your exam regarding the best plan and how to achieve your goals in the safest most comfortable manner possible.
Dr Ghazi regards you as the focus of the appointment and will listen intently to deliver superior results in safe manner. Each of his patients will tell you about his close and careful pre and post operative care to ensure your safety...which is a priority.
To request a consultation, please call Dr Ghazi's Surgical coordinator - Lin Irrizarry on her office cell phone at 404 640 4169 or call the office main line and ask for Dr Ghazi's Scheduler Lin - 404 255 2975...We look forward to seeing you!
Patient Testimonials
5 out of 5 stars Mommy Makeover 40 Yr Old Mother of 2 Who Needed Some Nip/tucks - Atlanta, GA rmietling 3 months ago Dr Ghazi treated us like family from the moment we met him! Even took the time to call after the procedures to follow up. His skill set in the OR is pure artistic as well! 5 out of 5 stars Breast Lift 45 Year Old, No Kids. Reductive Breast Lift - Atlanta, GA mrshappy16 4 months ago Dr. Ghazi is a wonderful and talented surgeon. He is so down to earth, humble, and caring. I'm so glad I was referred to him, and I'm thrilled with my results! His PA Emily and nurse Brea were also fabulous. They were all so supportive and answered all my crazy questions. I emailed both Dr. Ghazi and Emily several times and both were very responsive and caring. They were willing to go above and beyond to make sure I was comfortable and healing properly. As another reviewer said, "I love me some Dr. Ghazi!" 5 out of 5 stars Breast Reduction "Needed This In Worst Way" - Atlanta, GA harlem79 5 months ago Dr. Ghazi was the BEST! Very professional, had the coolest bedside manner and he reassured me that I was in GREAT Hands! 5 out of 5 stars Breast Lift Mastopexy - Atlanta, GA happyclient279 5 months ago 5 out of 5 stars Breast Reconstruction 59 yr old Bilateral Mastectomies with Immediate Reconstruction - Atlanta, GA strongergirl14 9 months ago Dr.Ghazi is a consummate professional who is truly talented and loves his job. I don't know how I could have made it through the long process without him. He is so kind and caring and makes you feel that you are important. His staff is friendly and caring and always happy to see you. I would highly recommend him to anyone needing a plastic surgeon, he is simply the best! 5 out of 5 stars Breast Reconstruction with Latissimus Flap Dr. Ghazi's Skill in Reconsturction is Evident in the Results! - Atlanta, GA aheitzer 9 months ago Dr. Ghazi truly cares about the results. I found him and the staff to be remarkable kind, considerate and beyond knowledgeable. Dr. Ghazi fully explained the procedures available and recommended the best surgery for my reconstruction. His staff is available and ready to assist. I have had one appointment in the last 7 months he was not available and I saw is PA (who is AWESOME too). Dr. Ghazi called later than day to make sure I didn't have any other questions or concerns. I have recommended Dr. Ghazi to my best friend who was just diagnosed and after interviewing several doctors, she too went with Dr. Ghazi. 5 out of 5 stars Breast Augmentation 50 Year Old, 2 Children, Body Makeover - Atlanta, GA Krk7650 1 year ago My interaction with Dr. Ghazi is 5 star! Dr. Ghazi's professional and easy personality made my decision to have a "Mommy Makeover" so easy. I was very comfortable going into surgery because of my confidence in Dr. Ghazi and his team. The surgery and postcare went above and beyond my expectations! I am so thrilled with the results I would recommend Dr. Ghazi to my friends and family! 5 out of 5 stars Tummy Tuck BEST decision of my life!! - Atlanta, GA Olivmad7 2 years ago 5 out of 5 stars Mini Tummy Tuck 42 Years Old - 3 Kids - Mini Tummy Tuck - Atlanta, GA cheeraim72 1 year ago I adored Dr. Ghazi the first time I ever met him. He is the most genuine and sweet doctor I've ever had. I am VERY happy with my result. Dr. Ghazi is extremely kind and really seems to care personally for his patients. He called me several times after surgery to check on me. He recently found out that I had a hysterectomy and called to follow up and see how I was doing. This is a year after he worked with me! I have never had a doctor seem so genuinely concerned as well as spend as much time answering my questions in person. The quality of care and final outcome could not be better. I give him the highest rating possible; especially in the aesthetic of my final results. 5 out of 5 stars Liposuction I'm Bringing my Sexy Back...35 and Mommy of 2 diamrn 2 years ago Dr. Ghazi and is staff were awesome. ..they made me feel comfortable and put my mind at ease. He called me the night before my surgery and his nurse Patty called me afterwards to check on me....Great experience can't wait to see the results. I believe they took off 2500 cc's of fat! 5 out of 5 stars Mommy Makeover So Ready to Get my Body Back - Savannah, GA mybodyback 3 years ago I choose him by the reviews n he n his team well so strong on my health n safety . I was sold on his presentation alone his pictures of other patients made it even better.Tt with muscle plication , lipo and BL without implants. So excited cant wait. Just a update on Dr Ghazir and moncia they have been great to me , they call out of the blue just to make sure u don't have any questions before surgery , or just to see how iam doing before surgery so I no after surgery they will care even more. Dr Ghazir make u feel so comfortable like your talking to a everyday person , he always has a smile and look at you in your eyes. Monica is do down to earth and helpful there to help u in anyway , like she always say just call me. 5 out of 5 stars Facelift Face Lift - Atlanta, GA MaryClaire1953 1 year ago All persons involved, particularly Dr. Ghazi, made my feel comfortable about my decision to have my face lift. The whole procedure was much easier than I anticipated. Dr. Ghazi and his staff were all very helpful in my recovery. 5 out of 5 stars Breast Lift extremely happy - Atlanta, GA Olivmad7 2 years ago AMAZING!!!! 5 out of 5 stars Breast Reconstruction Dr. Ghazi and His Team At Georgia Institute For Plastic Surgery Are the Best! -Savannah, GA NOBalien2012 3 years ago I told my doctor that I wanted the best and they referred me to Dr. Ghazi at Georgia Institute for plastic surgery. I honestly don't have any con's to write; Dr. Ghazi and his team are personable and honest! They have helped me thru my breast reconstruction post bilateral mastectomy, supported me thru chemo and radiation. His work is the best and the results show! Dr. Ghazi and his team have helped me stay positive thru a difficult body change; I feel more confident and appreciate everything they have done for me! I recommend them to everyone!!!! 5 out of 5 stars Breast Implant Removal 48 Yr Old Mom, Explanting 24 Yr Old 275cc Sub Peck Saline Implants - Atlanta, GA 2448 1 year ago 5 out of 5 stars Breast Implant Revision Dr.Ghazi is the BEST! - Atlanta, GA Heather_Autumn 1 year ago 5 out of 5 stars Breast Reconstruction Great Doctor - Hinesville, GA nenasavannahga 3 years ago I would recommend you go see Dr. Ghazi before you even conceder any other doctor. I was so relieved to have a doctor of his caliber in my local area. His bedside manner and follow up will put you at ease, his staff especially Monica are so kind, sweet and really such a big help. I highly recommend this doctor. 5 out of 5 stars Facelift Grandmother Needing a Little Youthful Rejuvinatuon! - Atlanta, GA SarahDaniel 1 year ago 5 out of 5 stars Breast Lift with Implants 40 Years Old - Atlanta, GA turtle720 2 years ago 5 out of 5 stars Lip Augmentation 26 Years Old Wanted Plumper Lips - Atlanta, GA maggiea2222 11 months ago Dr. Ghazi was amazing! I have never had a cosmetic procedure done before and working with him made my fears subside. I have been back twice now for lip augmentation and have loved my results both times. Dr. Ghazi is so personable and really connects with his patients. I will definitely be returning for a third time and refuse to see anyone but him! 5 out of 5 stars Voluma Over 70, Very Active Lifestyle - Atlanta, GA phyllispackertcarlino 2 years ago I had a facelift from Dr. Ghazi in 2013 as well as the Voluma in June. He is so caring and very competent. Great results--I couldn't have asked for a more attentive doctor. He treats his patients with respect and dignity. 5 out of 5 stars Juvederm BEST Plastic Surgeon EVER! - Atlanta, GA kkoukla2 2 years ago 5 out of 5 stars Botox Great Professional, Great Staff. - Atlanta, GA Nomiversace 2 years ago 31 Year Old/post Weight Loss Tummy Tuck - Atlanta, GA DianaMarie29 1 year ago 56 Years Old - Removing 26 Year old implants - Atlanta, GA hippiegirl3 7 months ago 5 out of 5 stars Mole Removal Severe Atypical Mole Removal - Atlanta, GA MTBCHA12 8 months ago Dr. Ghazi was very kind. He took the time to listen and help me. Saying Good Bye to my Fake Boobs - Atlanta, GA OnlyAnn 9 months ago Tummy Tuck, liposuction of hips and flanks. Super excited and nervous at the same time. newbeast2016 10 months ago 5 out of 5 stars Breast Implant Removal The Best Experience Ever Shakeenah 4 days ago Let me first say thank you to Dr. Ghazi and his wonderful staff. Dr. Ghazi was very professional and made me feel comfortable from the moment I walked-in until my last appointment. I felt I could address any of my concerns to him and he reassure me I would be fine. Finally, I must say his smile and upbeat personality is quite contagious. 5 out of 5 stars Eyelid Surgery 36 Years Old - Atlanta, GA ashleylouckes 11 days ago Dr. Ghazi was amazing and so was the rest of his team. They were attentive to all of my wants for the outcome of this surgery. I was more than pleased with the overall result of my surgery. I wished for a natural look post op and that is what i received. I was checked on the first evening post-op from Dr. Ghazi himself and was followed up by several members of his team. If I choose any procedures in the future, I will choose him again. I highly recommend him and his amazing staff! 5 out of 5 stars Breast Lift with Implants I had a great experience and great results! mek123 13 days ago My pre and post op experience were fantastic! Dr. GHAZI and his staff were kind, genuine, and professional. Very easy, stress free, and my results were incredible! After receiving a lift and implants, my breasts are perky and look very natural. 50 Years Old, 2 Grown Kids, 85 Lb Weight Loss. No Implants! robsul 1 month ago So far my experience has been excellent. Dr. Ghazi and his staff have made me feel very comfortable. 5 out of 5 stars Breast Implant Removal 59 Years Old with Much Needed Implant Removal and Lift suedowner 2 months ago 5 out of 5 stars Tummy Tuck Abdominal Cyst Removal / Abdominoplasty - Atlanta, GA gvb 3 months ago
Procedures
Procedures Performed
Buttock Lift with Augmentation
Chemical Peels, IPL, Fractional CO2 Laser Treatments
Ear Reconstruction Surgery
Free-Flap Breast Reconstruction
Head-Neck Cancer Reconstruction
Lip Augmentation / Enhancement
Surgery for Genitourinary Diseases
Tram Flap Breast Reconstruction
Photo Gallery
Before and after patient photos from Dr. Bahair Ghazi. Use the menu to filter by procedure.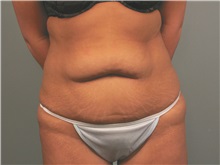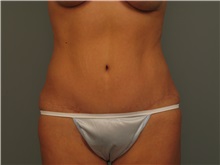 Tummy Tuck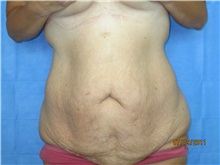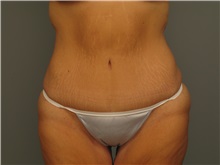 Body Contouring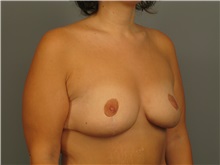 Breast Lift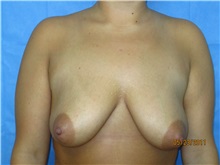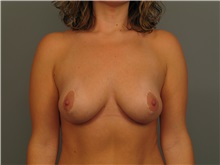 Breast Lift
Payment
Payment Options
Location
Our Location
Testimonials
Patient Testimonials
5 out of 5 stars Mommy Makeover 40 Yr Old Mother of 2 Who Needed Some Nip/tucks - Atlanta, GA rmietling 3 months ago Dr Ghazi treated us like family from the moment we met him! Even took the time to call after the procedures to follow up. His skill set in the OR is pure artistic as well! 5 out of 5 stars Breast Lift 45 Year Old, No Kids. Reductive Breast Lift - Atlanta, GA mrshappy16 4 months ago Dr. Ghazi is a wonderful and talented surgeon. He is so down to earth, humble, and caring. I'm so glad I was referred to him, and I'm thrilled with my results! His PA Emily and nurse Brea were also fabulous. They were all so supportive and answered all my crazy questions. I emailed both Dr. Ghazi and Emily several times and both were very responsive and caring. They were willing to go above and beyond to make sure I was comfortable and healing properly. As another reviewer said, "I love me some Dr. Ghazi!" 5 out of 5 stars Breast Reduction "Needed This In Worst Way" - Atlanta, GA harlem79 5 months ago Dr. Ghazi was the BEST! Very professional, had the coolest bedside manner and he reassured me that I was in GREAT Hands! 5 out of 5 stars Breast Lift Mastopexy - Atlanta, GA happyclient279 5 months ago 5 out of 5 stars Breast Reconstruction 59 yr old Bilateral Mastectomies with Immediate Reconstruction - Atlanta, GA strongergirl14 9 months ago Dr.Ghazi is a consummate professional who is truly talented and loves his job. I don't know how I could have made it through the long process without him. He is so kind and caring and makes you feel that you are important. His staff is friendly and caring and always happy to see you. I would highly recommend him to anyone needing a plastic surgeon, he is simply the best! 5 out of 5 stars Breast Reconstruction with Latissimus Flap Dr. Ghazi's Skill in Reconsturction is Evident in the Results! - Atlanta, GA aheitzer 9 months ago Dr. Ghazi truly cares about the results. I found him and the staff to be remarkable kind, considerate and beyond knowledgeable. Dr. Ghazi fully explained the procedures available and recommended the best surgery for my reconstruction. His staff is available and ready to assist. I have had one appointment in the last 7 months he was not available and I saw is PA (who is AWESOME too). Dr. Ghazi called later than day to make sure I didn't have any other questions or concerns. I have recommended Dr. Ghazi to my best friend who was just diagnosed and after interviewing several doctors, she too went with Dr. Ghazi. 5 out of 5 stars Breast Augmentation 50 Year Old, 2 Children, Body Makeover - Atlanta, GA Krk7650 1 year ago My interaction with Dr. Ghazi is 5 star! Dr. Ghazi's professional and easy personality made my decision to have a "Mommy Makeover" so easy. I was very comfortable going into surgery because of my confidence in Dr. Ghazi and his team. The surgery and postcare went above and beyond my expectations! I am so thrilled with the results I would recommend Dr. Ghazi to my friends and family! 5 out of 5 stars Tummy Tuck BEST decision of my life!! - Atlanta, GA Olivmad7 2 years ago 5 out of 5 stars Mini Tummy Tuck 42 Years Old - 3 Kids - Mini Tummy Tuck - Atlanta, GA cheeraim72 1 year ago I adored Dr. Ghazi the first time I ever met him. He is the most genuine and sweet doctor I've ever had. I am VERY happy with my result. Dr. Ghazi is extremely kind and really seems to care personally for his patients. He called me several times after surgery to check on me. He recently found out that I had a hysterectomy and called to follow up and see how I was doing. This is a year after he worked with me! I have never had a doctor seem so genuinely concerned as well as spend as much time answering my questions in person. The quality of care and final outcome could not be better. I give him the highest rating possible; especially in the aesthetic of my final results. 5 out of 5 stars Liposuction I'm Bringing my Sexy Back...35 and Mommy of 2 diamrn 2 years ago Dr. Ghazi and is staff were awesome. ..they made me feel comfortable and put my mind at ease. He called me the night before my surgery and his nurse Patty called me afterwards to check on me....Great experience can't wait to see the results. I believe they took off 2500 cc's of fat! 5 out of 5 stars Mommy Makeover So Ready to Get my Body Back - Savannah, GA mybodyback 3 years ago I choose him by the reviews n he n his team well so strong on my health n safety . I was sold on his presentation alone his pictures of other patients made it even better.Tt with muscle plication , lipo and BL without implants. So excited cant wait. Just a update on Dr Ghazir and moncia they have been great to me , they call out of the blue just to make sure u don't have any questions before surgery , or just to see how iam doing before surgery so I no after surgery they will care even more. Dr Ghazir make u feel so comfortable like your talking to a everyday person , he always has a smile and look at you in your eyes. Monica is do down to earth and helpful there to help u in anyway , like she always say just call me. 5 out of 5 stars Facelift Face Lift - Atlanta, GA MaryClaire1953 1 year ago All persons involved, particularly Dr. Ghazi, made my feel comfortable about my decision to have my face lift. The whole procedure was much easier than I anticipated. Dr. Ghazi and his staff were all very helpful in my recovery. 5 out of 5 stars Breast Lift extremely happy - Atlanta, GA Olivmad7 2 years ago AMAZING!!!! 5 out of 5 stars Breast Reconstruction Dr. Ghazi and His Team At Georgia Institute For Plastic Surgery Are the Best! -Savannah, GA NOBalien2012 3 years ago I told my doctor that I wanted the best and they referred me to Dr. Ghazi at Georgia Institute for plastic surgery. I honestly don't have any con's to write; Dr. Ghazi and his team are personable and honest! They have helped me thru my breast reconstruction post bilateral mastectomy, supported me thru chemo and radiation. His work is the best and the results show! Dr. Ghazi and his team have helped me stay positive thru a difficult body change; I feel more confident and appreciate everything they have done for me! I recommend them to everyone!!!! 5 out of 5 stars Breast Implant Removal 48 Yr Old Mom, Explanting 24 Yr Old 275cc Sub Peck Saline Implants - Atlanta, GA 2448 1 year ago 5 out of 5 stars Breast Implant Revision Dr.Ghazi is the BEST! - Atlanta, GA Heather_Autumn 1 year ago 5 out of 5 stars Breast Reconstruction Great Doctor - Hinesville, GA nenasavannahga 3 years ago I would recommend you go see Dr. Ghazi before you even conceder any other doctor. I was so relieved to have a doctor of his caliber in my local area. His bedside manner and follow up will put you at ease, his staff especially Monica are so kind, sweet and really such a big help. I highly recommend this doctor. 5 out of 5 stars Facelift Grandmother Needing a Little Youthful Rejuvinatuon! - Atlanta, GA SarahDaniel 1 year ago 5 out of 5 stars Breast Lift with Implants 40 Years Old - Atlanta, GA turtle720 2 years ago 5 out of 5 stars Lip Augmentation 26 Years Old Wanted Plumper Lips - Atlanta, GA maggiea2222 11 months ago Dr. Ghazi was amazing! I have never had a cosmetic procedure done before and working with him made my fears subside. I have been back twice now for lip augmentation and have loved my results both times. Dr. Ghazi is so personable and really connects with his patients. I will definitely be returning for a third time and refuse to see anyone but him! 5 out of 5 stars Voluma Over 70, Very Active Lifestyle - Atlanta, GA phyllispackertcarlino 2 years ago I had a facelift from Dr. Ghazi in 2013 as well as the Voluma in June. He is so caring and very competent. Great results--I couldn't have asked for a more attentive doctor. He treats his patients with respect and dignity. 5 out of 5 stars Juvederm BEST Plastic Surgeon EVER! - Atlanta, GA kkoukla2 2 years ago 5 out of 5 stars Botox Great Professional, Great Staff. - Atlanta, GA Nomiversace 2 years ago 31 Year Old/post Weight Loss Tummy Tuck - Atlanta, GA DianaMarie29 1 year ago 56 Years Old - Removing 26 Year old implants - Atlanta, GA hippiegirl3 7 months ago 5 out of 5 stars Mole Removal Severe Atypical Mole Removal - Atlanta, GA MTBCHA12 8 months ago Dr. Ghazi was very kind. He took the time to listen and help me. Saying Good Bye to my Fake Boobs - Atlanta, GA OnlyAnn 9 months ago Tummy Tuck, liposuction of hips and flanks. Super excited and nervous at the same time. newbeast2016 10 months ago 5 out of 5 stars Breast Implant Removal The Best Experience Ever Shakeenah 4 days ago Let me first say thank you to Dr. Ghazi and his wonderful staff. Dr. Ghazi was very professional and made me feel comfortable from the moment I walked-in until my last appointment. I felt I could address any of my concerns to him and he reassure me I would be fine. Finally, I must say his smile and upbeat personality is quite contagious. 5 out of 5 stars Eyelid Surgery 36 Years Old - Atlanta, GA ashleylouckes 11 days ago Dr. Ghazi was amazing and so was the rest of his team. They were attentive to all of my wants for the outcome of this surgery. I was more than pleased with the overall result of my surgery. I wished for a natural look post op and that is what i received. I was checked on the first evening post-op from Dr. Ghazi himself and was followed up by several members of his team. If I choose any procedures in the future, I will choose him again. I highly recommend him and his amazing staff! 5 out of 5 stars Breast Lift with Implants I had a great experience and great results! mek123 13 days ago My pre and post op experience were fantastic! Dr. GHAZI and his staff were kind, genuine, and professional. Very easy, stress free, and my results were incredible! After receiving a lift and implants, my breasts are perky and look very natural. 50 Years Old, 2 Grown Kids, 85 Lb Weight Loss. No Implants! robsul 1 month ago So far my experience has been excellent. Dr. Ghazi and his staff have made me feel very comfortable. 5 out of 5 stars Breast Implant Removal 59 Years Old with Much Needed Implant Removal and Lift suedowner 2 months ago 5 out of 5 stars Tummy Tuck Abdominal Cyst Removal / Abdominoplasty - Atlanta, GA gvb 3 months ago