Darrick Antell, MD
Darrick Antell, MD, is an ASPS Member plastic surgeon who is board certified by The American Board of Plastic Surgery® and trained specifically in plastic surgery. ASPS members operate only in accredited medical facilities, adhere to a strict code of ethics and fulfill continuing medical education requirements in plastic surgery, including training in patient safety techniques. As your medical partner, Dr. Antell is dedicated to working with you to achieve your goals.
About
Meet Dr. Darrick Antell
Plastic surgery should whisper, not scream. Whether cosmetic or reconstructive, plastic surgery encourages and promotes a strong positive self-image. No matter how small or large the change on the outside, these procedures can create extraordinary changes on the inside, allowing an individual's sel-confidence to flourish. Dr. Antell and his entire staff will help you make these important decisions. Please feel free to contact us with any questions or to schedule a consultation. You can learn more by going to Dr. Antell's website, www.antell-md.com
Your Consultation
In order to create the best plan of action to achieve your desired results, Dr. Antell holds consultations with all patients, no matter how big or small a procedure may be. If you are interested in making an appointment, please visit www.antell-md.com and either fill out a consultation request online or call the office to speak with one of our staff.
Patient Testimonials
"Dr Antell is one of the few plastic surgeons who truly cares about his patients happiness while maintaining ethical integrity. When I first came to him for my breast augmentation consult, as a petite A cup, I was eager to have the biggest breasts possible. But because of my small frame, Dr. Antell advised me to go for something bettered suited, giving me a very natural look. His opinion was greatly appreciated and I couldn't be more happier with my results. Not only does he have incredible bedside manner and so easy to talk to, but he has the best staff. Everyone is professional and courteous and easily accessible for any questions or concerns. Prior to my surgery, I addressed certain issues that were worrisome, due to my predisposition for capsular contracture. Dr Antell reassured me and quickly provided me with different studies about preventative measures pre and post-op. Of course, I followed his advice to the T and his nurse guided me every step of the way. All in all, I highly recommend Dr Antell for any cosmetic procedure. "
"This is a glowing recommendation. I asked Dr. Antell for something difficult, to remove all sagging skin from my neck, smooth my jaw line if possible and improve my eyes, all without it being noticeable to anyone that anything had been done. He accomplished exactly what I asked in subtle, artful and what I consider remarkable ways. He is very skilled. I came to him with my ideas and he persuaded me to change them a bit to a solution he thought would be better. He was right. There is much art to this profession. Dr. Antell knows what to do and does it well. He has an artist's touch. I am wonderfully pleased with the results. I told him that I feel liberated. I no longer have to wear eye make-up to feel presentable and I wear scoop necks happily. It's a big decision to let someone change our appearance and vital to find the right person to do it. I understand why Dr. Antell has operated on many TV anchors. He is also kind, full of good humor and concerned for his patients' welfare. He is very positive. He is a pleasure. Wonderful people work with him. His anesthesiologist and nurses are highly skilled and caring. The office director and staff are helpful, accommodating and caring. He and they make the process easy. I feel very fortunate to have found Dr. Antell."
"I recently had plastic surgery to successfully remove a large tumor on the back of my skull. I met with 4 prominent plastic surgeons in New York City before I decided on Dr. Antell to perform my surgery. I must say, I never expected or experienced this caliber of attention and professionalism from a top rated NYC doctor and staff. It's very unusual to have found such a renowned plastic surgeon with both the talent and bedside manner on the level of Dr. Antell."
Procedures
Procedures Performed
Chemical Peels, IPL, Fractional CO2 Laser Treatments
Cleft Lip and Palate Repair
Ear Reconstruction Surgery
Lip Augmentation / Enhancement
Skull/Facial Bone Reconstruction
Tram Flap Breast Reconstruction
Photo Gallery
Before and after patient photos from Dr. Darrick Antell. Use the menu to filter by procedure.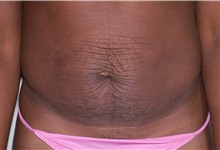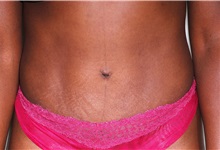 Tummy Tuck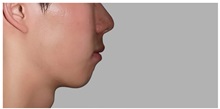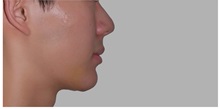 Chin Augmentation


Breast Augmentation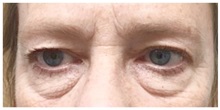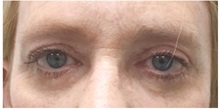 Eyelid Surgery
Payment
Location