Mordcai Blau, MD
Mordcai Blau, MD, is an ASPS Member plastic surgeon who is board certified by The American Board of Plastic Surgery® and trained specifically in plastic surgery. ASPS members operate only in accredited medical facilities, adhere to a strict code of ethics and fulfill continuing medical education requirements in plastic surgery, including training in patient safety techniques. As your medical partner, Dr. Blau is dedicated to working with you to achieve your goals.
About
Meet Dr. Mordcai Blau
During his over 25 years experience in Plastic Surgery, Dr. Blau has built a reputation for achieving the aesthetic results his patients have sought. He is recognized both domestically and internationally for his surgical skills, as well as his natural talents in the art of painting and sculpting, abilities conducive to his chosen profession. Dr. Blau has great compassion and concern for all his patients who have made a commitment to go forward. He prides himself on his results and strives to exceed each and every one of his patient's expectations. Dr. Blau operates primarily in his own state-of-the-art surgical facility, fully accredited by the Joint Commission on Accreditation of Healthcare Organizations (http://www.jcaho.org).
Your Consultation
Your preliminary consultation is designed for the purpose of discussing all aspects of your intended surgery. Dr. Blau devotes as much time as necessary to establish a trusting and caring relationship between himself and his patient. In his gentle manner, he will answer all your questions pertaining to the procedure/procedures and alleviate any anxieties you may be experiencing. He will explain, in detail, what you can expect before, during and after your surgery. At that same time, Dr. Blau will evaluate your needs, alternatives and realistic expectations and fully inform you about common risks, operative techniques, after-care instructions and anticipated results. Dr. Blau and his staff strive to provide each patient with only the best and most personalized care. As such, each patient is provided with ample, user-friendly documentation customized to his or her specific procedures. These pre- and post- operative booklets are just one component of Dr. Blau's individualized approach to each patient. The office staff is friendly and caring and always ready to accommodate your needs. They can provide you with literature pertaining to your procedure, answer any questions regarding pre-operative testing, available financing or post-operative instructions/requests (notes to your employer, etc). Our goal is to make sure that each patient feels fully confident in his or her decision to move forward.
Facilities
Dr. Blau performs all surgery in the operating facility at his office in White Plains, which is fully accredited by the Joint Commission on Accreditation of Healthcare Organizations (http://www.jcaho.org). The Joint Commission accredits nearly 80 percent of U.S. hospitals. Dr. Blau's decision to undergo such a rigorous and voluntary certification process is a mark of his commitment to cleanliness, quality and strict medical procedures. Our operating staff is comprised of registered nurses, medical technicians and board-certified anesthesiologists.
Patient Testimonials
Just wanted to say thank you to Dr Blau for all his help. If you work out, bodybuild, etc. this is the man to go to if you've had side effects from supplements. I did a ton of research before I stepped into his office in White Plains. There are enough reviews online and Youtube videos (of him doing actual surgery) for you to quickly understand he is the BEST surgeon money can buy. Doesn't matter what your needs are - botox, implants, gyno surgery...Dr. Blau is known as the authority for a reason!! A few weeks later and my issue is about 95% completely gone and I'm able to move forward with my life. I can't thank him enough for his professionalism and expertise. Feel free to message me about more direct/personal questions, especially for male weightlifters/bodybuilders. Dr Blau is the best in the business HANDS DOWN!! Mohamed A. New York, NY 5/13/2014 via Yelp
Dr. Blau is your answer if you are searching for a doctor that will make certain you look your very best and - would NEVER "over-do" as too many surgeons will. His integrity comes first and that is so important. Sandy R. Danville, CA 6/2/2015
Exceptional plastic surgeon, please feel free to message me for details, I spent months consulting with other surgeons and no one can measure to Dr. Blau's track record. I was awake for the procedure, and just to lend a sense of how simple and quick it is. Mike P., Nashua, NH 10/9/2015
Procedures
Procedures Performed
Buttock Lift with Augmentation
Chemical Peels, IPL, Fractional CO2 Laser Treatments
Lip Augmentation / Enhancement
Photo Gallery
Before and after patient photos from Dr. Mordcai Blau. Use the menu to filter by procedure.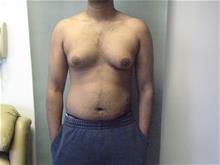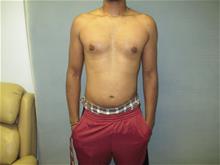 Male Breast Reduction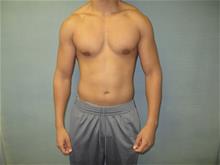 Male Breast Reduction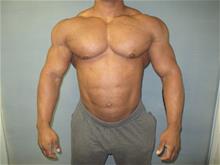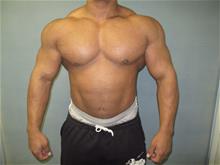 Male Breast Reduction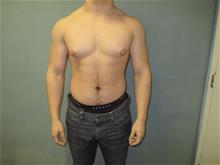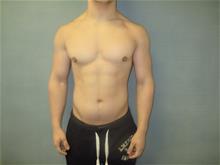 Male Breast Reduction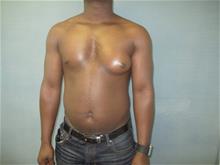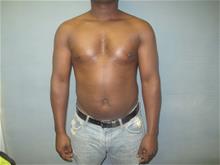 Male Breast Reduction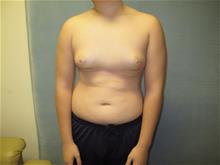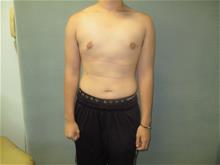 Male Breast Reduction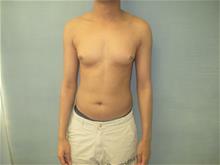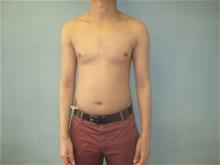 Male Breast Reduction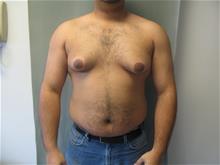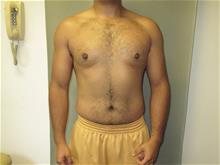 Male Breast Reduction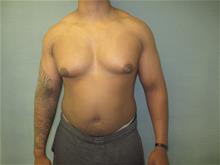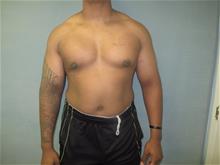 Male Breast Reduction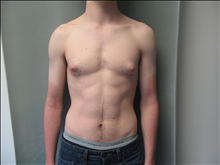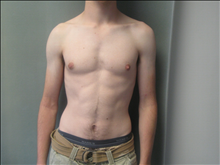 Male Breast Reduction
Payment
Payment Options
Cash or Personal Checks
Patient Financing
Location
Our Location
Testimonials
Patient Testimonials
Just wanted to say thank you to Dr Blau for all his help. If you work out, bodybuild, etc. this is the man to go to if you've had side effects from supplements. I did a ton of research before I stepped into his office in White Plains. There are enough reviews online and Youtube videos (of him doing actual surgery) for you to quickly understand he is the BEST surgeon money can buy. Doesn't matter what your needs are - botox, implants, gyno surgery...Dr. Blau is known as the authority for a reason!! A few weeks later and my issue is about 95% completely gone and I'm able to move forward with my life. I can't thank him enough for his professionalism and expertise. Feel free to message me about more direct/personal questions, especially for male weightlifters/bodybuilders. Dr Blau is the best in the business HANDS DOWN!! Mohamed A. New York, NY 5/13/2014 via Yelp
Dr. Blau is your answer if you are searching for a doctor that will make certain you look your very best and - would NEVER "over-do" as too many surgeons will. His integrity comes first and that is so important. Sandy R. Danville, CA 6/2/2015
Exceptional plastic surgeon, please feel free to message me for details, I spent months consulting with other surgeons and no one can measure to Dr. Blau's track record. I was awake for the procedure, and just to lend a sense of how simple and quick it is. Mike P., Nashua, NH 10/9/2015
Before I begin may I say that having officially transitioned from Female to Male several years ago I held off from surgery for many reasons one being financial but the others based on the surgeries I had seen. A high percentage of them leave horrible scars. The surgeons basically cut across the entire chest in a line and you are left with that scar for life. This technique also looks very severe to someone like me who had never had surgery before. The recovery process is also very lengthy. However after a consultation with Dr Blau I felt brave enough to go for it as he is known for doing surgery without leaving visible scars. In pre op Dr Blau made no huge promises of outcome as my age (51) may be against me in terms of skin elasticity. So I went in there just hoping for the best. The procedure went very smoothly and with only about 45 minutes total operating time. A lot of guys I know had surgeries lasting at least 2 hours and some even 4 hours. My friend saw the results before I was bandaged up and she was amazed at the job he had done. No scars and perfectly flat. Now a little over four months since surgery (surgery was on Nov 18 2013) and I still can't quite believe that I did it - and honestly if it hadn't been for Dr Blau's manner, his supportive staff and the added support of my friend I doubt if I would have had the courage. The healing process was very fast, the bandages off at week one and I was back in the gym in just over three weeks with no loss of strength. My chest looks amazing and much better than I could have anticipated. Everyone who has seen it so far is amazed by the way it is healing and how good it looks!!! This surgery has totally changed my life! In fact I recently did a photo shoot for an exhibition opening in Montreal this month which I would never have done if it wasn't for this surgery. In closing I have to say that the whole experience was made so easy for me by Dr Blau and his office staff. Maryann is amazing when it comes to making people feel welcome and keeping tabs on them before and after surgery to make sure they are doing alright. Also his anesthesiologist deserves great credit for putting me totally at ease! I had no nerves on the day whatsoever. I would highly recommend Dr Blau to anyone seeking a skilled cosmetic surgery Lee P. New York, NY 10/11/2014
came to Dr. Blau in May of 2014 to treat pubertal gynecomastia that I had since I was 14. When I began researching top surgeons I continued to see Dr. Blau's name appear everywhere I looked. I was most impressed with the fact that his practice is nearly all devoted to one procedure, gynecomastia. Not to mention that he has been doing this for over 30 years and has literally done thousands of corrective surgeries. As an out of state patient I drove over 10 hours to see him, however I was extremely pleased that I did. His website lists 100's of pictures to see results on prior patients so you can see the level of work that Dr. Blau performs. My procedure was quick and painless as I elected to have local anesthesia. Dr. Blau and his staff were very accommodating to me as an out of state patient with flexible scheduling of the surgery as well as follow up appointments. Dr. Blau's office itself is very basic which made me a little hesitant when I first visited. That being said this is a non-issue. What you can expect in Dr. Blau is a wealth of experience that trumps a basic office. That's about the only comment I can suggest for improvement. Dr. Blau's prices are slightly higher than others, however it is definitely worth it to pay for a procedure as aesthetically critical as this one. I am extremely pleased I spent a little more money for a top notch surgeon. I am now 1 month post-op and the scars are so minimal I can hardly even see them. The result is absolutely amazing, it literally looks like the surgery never took place! I am not a bodybuilder, however he operates on all kinds of patients and as I can attest his work is spectacular. To speak to Dr. Blau's outstanding character he even agreed to meet me on a Saturday morning at his office to accommodate my work schedule as an out of state patient flying in for the weekend. Thank you Dr. Blau for changing my life, you truly operate a remarkable practice! Adam E. Ann Arbor, MI 6/8/2014