Daniel Shapiro, MD
Daniel Shapiro, MD, is an ASPS Member plastic surgeon who is board certified by The American Board of Plastic Surgery® and trained specifically in plastic surgery. ASPS members operate only in accredited medical facilities, adhere to a strict code of ethics and fulfill continuing medical education requirements in plastic surgery, including training in patient safety techniques. As your medical partner, Dr. Shapiro is dedicated to working with you to achieve your goals.
About
Meet Dr. Daniel Shapiro
Aesthetic Surgery is about design and artistry, as well as precision and surgical skill. It calls forth an understanding of aesthetic potential in order to bring harmony to the human form. Dr. Shapiro believes that shared common vision is essential in developing a relationship that inspires trust and confidence. He dedicates his practice to the performance of meticulous cosmetic surgery and strives for comprehensive care of the aesthetic surgery patient that enables a smooth transition from pre-operative to post-operative periods.
Your Consultation
Dr. Shapiro offers state-of-the-art surgical procedures utilizing both open and endoscopic techniques. Areas of his expertise include meticulous facelifts, both open and endoscopic browlifts and midface lifts, precise rhinoplasties and lip augmentation using alloderm grafts and facial fat transfer. He specializes in eyelid surgery and is often consulted for his expertise in difficult problem eyelid cases. Also available is a full service skin care clinic utilizing the most advanced, non-invasive skincare science – combined with cutting-edge technology and traditional skincare solutions along with soft tissue fillers and Botox treatments for facial wrinkles.
Dr. Shapiro also performs beautiful breast augmentations along with breast lifts, abdominoplasties and body lifts, along with both tumescent and ultrasonic liposuction. Dr. Shapiro is very proud of his staff and practice and was recently voted "Teacher of the Year" for the Mayo Clinic Rochester Plastic Surgery Residency Program in 2018.
Procedures
Procedures Performed
Buttock Lift with Augmentation
Chemical Peels, IPL, Fractional CO2 Laser Treatments
Cosmetic Surgery & Computer Imaging
Lip Augmentation / Enhancement
Nonsurgical Fat Reduction
Nonsurgical Vaginal Rejuvenation
Photo Gallery
Before and after patient photos from Dr. Daniel Shapiro. Use the menu to filter by procedure.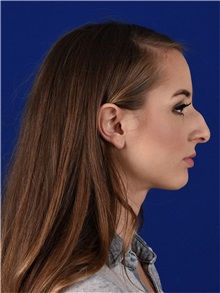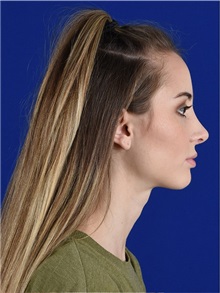 Rhinoplasty
Videos
Payment
Location