Jeffrey Antimarino, MD, FACS
Dr. Jeffrey Antimarino is certified by the American Board of Plastic Surgery. He is also a member of the American Board of Aesthetic Plastic Surgery and a Fellow of the American College of Surgeons (FACS), as well as an Allergan Medical Aesthetics Consultant, Speaker and Next Gen Resident Advisor.
About
Meet Dr. Jeffrey Antimarino
Dr. Antimarino is board certified by the American Board of Plastic Surgery and a fellow of the American College of Surgeons. He has been voted one of Pittsburgh's Best Plastic Surgeons in 2013, 2014, 2015, and 2017. His special blend of experience, refined techniques and compassion have helped him gain recognition on both east and west coasts.
Dr. Antimarino provides a full spectrum of both cosmetic and reconstructive procedures. He specializes in procedures involving the face, breasts, and body.
With all of his training and professional accomplishments, Dr. Antimarino pursues one simple goal: improving the quality of life for his patients. Dr. Antimarino believes in treating the whole person, and in building trust, communication, and confidence. He believes in enhancing his patients' lives.

Bellissimo Plastic Surgery, Your partner in defining you™
Your Consultation
At Bellissimo Plastic Surgery and Medi Spa, the way we care for our patients revolves around our philosophy that they are more comfortable and receive results they are happy with when they are able to discuss their desired look with their surgeon before their procedure. That's why we offer each of our patients a complimentary cosmetic consultation with Dr. Antimarino, where he can answer questions and hear the patient's goals before giving any recommendations. Schedule yours today: http://bit.ly/BellissConsultForm
Facilities
Excela Health Westmoreland Hospital
Monroeville Surgery Center
UPMC Monroeville Surgery Center
UPMC East Hospital
Norwin Surgery Center
Patient Testimonials
"I had a breast augmentation with Dr. Antimarino just about 2 weeks ago. I am feeling wonderful and confident about my breasts right now. Dr. Antimarino is super nice and patient with me. He does great job at breast surgeries. I really appreciate his care and support. Not only Dr. Antimarino but his staff are amazing and super super nice as well!!!!! I wanna thank them all for their help! They are wonderful. I am glad I chose the Bellissimo Plastic Surgery." –Realself
"I can't even begin to express my gratitude for Dr. Antimarino's talent. I had breast augmentation done in November 2016. My results are even better than I expected! I have been impressed from my initial consult. He took time with me explaining the procedure and my options. He and his staff are so professional, friendly, and accessible. Dr Antimarino always answered questions promptly. I highly recommend him and have done so to everyone I talk to. He is the best!" –RateMDs
"I had a facelift performed by Dr. Antimarino and I'm extremely happy with my results. Dr. Antimarino and his staff were fantastic. I never felt pressured by Dr. Antimarino when I was deciding whether I wanted the procedure performed or not. I'm also a huge fan of Tara at his office! I highly recommend seeing Dr. Antimarino if you're considering a surgical procedure." –Zwivel, Facial Procedures
Procedures
Procedures Performed
Buttock Lift with Augmentation
Free-Flap Breast Reconstruction
Lip Augmentation / Enhancement
Tram Flap Breast Reconstruction
Photo Gallery
Before and after patient photos from Dr. Jeffrey Antimarino. Use the menu to filter by procedure.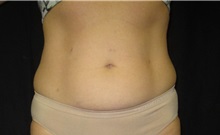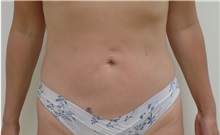 Liposuction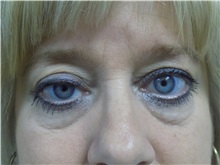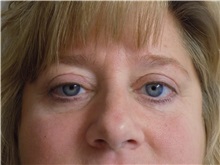 Eyelid Surgery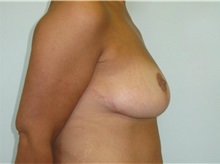 Breast Lift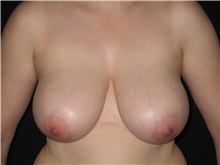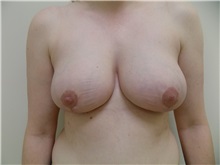 Breast Reduction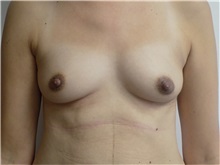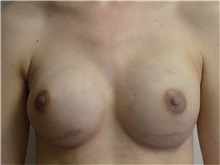 Breast Reconstruction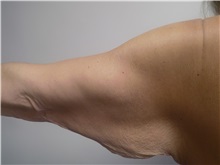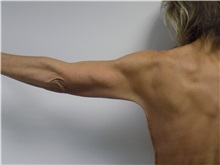 Arm Lift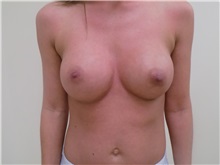 Breast Augmentation
Payment
Payment Options
Cash or Personal Checks
HMO/PPO/Other Insurance
Medicaid
Medicare
Patient Financing
Insurance Options
Blue Cross/Blue Shield
Medicare
Railroad Medicare
Tricare
United Healthcare
UPMC Health Plans
Blue Access
Blue Advantage
Blue Care
Blue Choice
Blue HMO
Blue Lincs
Blue Traditional
CaliforniaCare HMO
Caring Program for Children
Community Blue PPO
Preferred Care Blue
Highmark Blue Cross Blue Shield
Tricare
Family Health Plan HMO
Family Health Plan POS
Family Health Plan PPO
Standard
Tricare HMO
Tricare PPO
UnitedHealthCare
Navigate POS
UPMC
UPMC PPO
UPMC Health Plan
Enhanced Bronze HMO
Enhanced Gold HMO
Enhanced Silver HMO
Essential Bronze HMO
Goals Gold HMO
HealthyU HDHP
Inside Advantage Gold PPO
Inside Advantage Platinum PPO
Inside Advantage Silver PPO
Pennsylvania's Children's Health Insurance Program (CHIP)- UMPC for Kids
Premium Bronze PPO
Premium Gold PPO
Premium Savings Gold PPO
Premium Savings Silver PPO
Premium Silver PPO
Secure HMO
Location
Our Location
Testimonials
Patient Testimonials
"I had a breast augmentation with Dr. Antimarino just about 2 weeks ago. I am feeling wonderful and confident about my breasts right now. Dr. Antimarino is super nice and patient with me. He does great job at breast surgeries. I really appreciate his care and support. Not only Dr. Antimarino but his staff are amazing and super super nice as well!!!!! I wanna thank them all for their help! They are wonderful. I am glad I chose the Bellissimo Plastic Surgery." –Realself
"I can't even begin to express my gratitude for Dr. Antimarino's talent. I had breast augmentation done in November 2016. My results are even better than I expected! I have been impressed from my initial consult. He took time with me explaining the procedure and my options. He and his staff are so professional, friendly, and accessible. Dr Antimarino always answered questions promptly. I highly recommend him and have done so to everyone I talk to. He is the best!" –RateMDs
"I had a facelift performed by Dr. Antimarino and I'm extremely happy with my results. Dr. Antimarino and his staff were fantastic. I never felt pressured by Dr. Antimarino when I was deciding whether I wanted the procedure performed or not. I'm also a huge fan of Tara at his office! I highly recommend seeing Dr. Antimarino if you're considering a surgical procedure." –Zwivel, Facial Procedures
"I had my initial consultation for a mommy makeover 4 months prior to my 50th birthday and Dr Antimarino helped me plan the appropriate enhancements. We decided that bilateral breast lift and augmentation with liposuction to back, hips and abdomen were the best for me. I had surgery the week of my birthday and am pleased with the outcome. It has given me motivation to workout at the gym and strive for further weight loss and toning. Dr Antimarino's professionalism and bedside manner are beyond compare. I highly recommend him for your plastic and cosmetic surgery needs." –Realself
"Dr. Antimarino sculpted what previous surgeon failed to do. Before my explicit details he knew exactly what needed to be modified. Is patient and always informative. I never felt rushed. He took the time to understand my needs. I have total confidence in his surgical skills as well as his technical knowledge. I would recommend Dr. Antimarino without reservation. This is reflected after consulting and meeting several other surgeons. None came close to the level of confidence he renders." –RateMD, Staff
"Absolutely the best of the best! I decided on breast augmentation and a touch of injectables to freshen up my 50-year-old face. I am very pleased with the results. I wish I would have done the breast augmentation 20 years ago!" –RateMD, Breast Augmentation