Robert T. Buchanan, MD
Robert T. Buchanan, MD, is an ASPS Member plastic surgeon who is board certified by The American Board of Plastic Surgery® and trained specifically in plastic surgery. ASPS members operate only in accredited medical facilities, adhere to a strict code of ethics and fulfill continuing medical education requirements in plastic surgery, including training in patient safety techniques. As your medical partner, Dr. Buchanan is dedicated to working with you to achieve your goals.
About
Meet Dr. Robert Buchanan
We bring an established tradition of quality, excellence and patient satisfaction to the beautiful countryside and serene surroundings of the Highlands-Cashiers, Smokey Mountain area of western North Carolina. We are dedicated to providing total patient care and the highest quality expertise in the field of Plastic Surgery with compassion and understanding. This makes us unique, providing quality Plastic Surgery, aesthetic procedures and skin care in a warm, totally relaxed and rejuvenating environment. We also serve northern Georgia and upstate South Carolina. Whether you live locally, In Clayton, Dillard, Tiger GA, Cashiers, Franklin, Murphy, Cherokee, Sylva, Waynesville, Brevard, Toxaway, NC, Walhalla, Senica, Clemson, Anderson, Greenville SC, or anywhere between or beyond, we are here to help.
Your Consultation
Dr. Buchanan believes in the concept of personalized care. From discussions in the consultation and a thorough examination, a care plan is developed. This plan considers your specific goals, and matches them with what your body type and anatomy will allow and what the latest techniques can accomplish.

The first meeting:
Determines what problem(s) need to be addressed.
Includes a complete medical history and examination.
Determines what solutions are available to accomplish your goals.
Choices of solutions are given if they exist.
The expected results as well as the risks and possible complications are outlined thoroughly.
Adequate time is allowed to answer any questions.
Brochures and printed materials are available on a wide range of procedures.

If surgery is the chosen option:
Printed materials are given outlining pre-operative and post-operative instructions and what can be expected from the procedure
A second consultation can be done if further questions arise to assure you feel comfortable with the decision.

If a non-surgical option is chosen:
The expected results as well as the risks and possible complications are outlined thoroughly.
If feasible, the appropriate intervention is started.
Facilities
Dr. Buchanan performs all procedures
in his office. Surgery is done under
local anesthesia with and without oral sedation depending on your preference. Other procedures are done in a Spa-like setting and can involve topical or regional local anesthesia &/or oral sedation to provide maximum comfort.
We Can Assist In Finding:
Discounted Lodges and Inns
Nursing Services
Exceptional dining
Varied recreational opportunities ( especially for accompanying family members.)
Patient Testimonials
See Web Site; www.PlasticSurgeryToday.com
https://www.realpatientratings.com/Center-for-Plastic-Surgery-Robert-T-Buchanan-MD
See Web Site; www.PlasticSurgeryToday.com/testimonials/
Procedures
Procedures Performed
Chemical Peels, IPL, Fractional CO2 Laser Treatments
Ear Reconstruction Surgery
Head and Neck Skin Cancer Reconstruction
Lip Augmentation/Enhancement
Nonsurgical Fat Reduction
Ask A Surgeon
Photo Gallery
Eyelid surgery patient photos from Dr. Robert Buchanan. Use the menu to select a different procedure.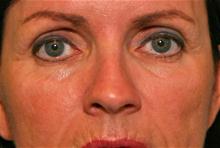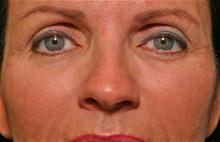 Videos
Payment
Location
Our Location
Testimonials
Patient Testimonials
See Web Site; www.PlasticSurgeryToday.com
https://www.realpatientratings.com/Center-for-Plastic-Surgery-Robert-T-Buchanan-MD
See Web Site; www.PlasticSurgeryToday.com/testimonials/