| | | |
| --- | --- | --- |
| | | Billing Services |

Get the expertise and knowledge of plastic surgery-certified billing professionals with more than 15 years of experience.
Ensure your practice is paid correctly. PS² staff takes care of your eligibility and verification of benefits to begin pre-authorization of procedures.
The billing team works with all third-party payers to authorize medical procedures for your office, including everything from the removal of lumps and bumps to larger, more complex surgeries.
Once the surgery has been completed, the information is forwarded to our billing services team via a secure, HIPAA–compliant platform. The team ensures the claim has no errors, checks for coding edits and sends it to the clearinghouse.
Never worry about billing follow-up. Rejected claims are handled immediately—denials are submitted for appeal by the PS² staff. Should the insurer require additional information, we will work with your practice to gather the additional data for appeal.
Every quarter the PS2 billing manager meets with your practice to review quarter reports.
Billing Services
Access to your practice management or EMR platform allows your biller to easily locate the necessary information for pre-authorizations, claims management and appeals.
Your billing manager will provide you with a process/project plan that walks you through the implementation of billing services.
We train your office in how to scan and send information to our secure platform— ensuring the proper information is received by the billing team to process the claim in a timely manner.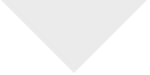 What You Provide
The claims must be coded by the physician, including CPT and ICD-10 codes. While we have certified coders on staff who can verify codes, at this time we do not offer full coding services. In addition, patient demographics must be updated by the office staff on a daily basis. Superbills and EOBs are scanned to our secure platform at the end of every business day.

Billing Services Provide:
Eligibility and verification of benefits
Pre-authorization of procedures
Billing and collections
Manage denials
Manage appeals process
Coding review and verification
Credentialing
Contract compliance (manage underpayments)
Assist with PQRS compliance
JENNIFER CROSS
Chief Operating Officer
American Society of Plastic Surgeons