| | | |
| --- | --- | --- |
| | | About |
What's an MSO?
The PS² Management Services Organization (MSO) provides non-clinical practice management and administrative support services to individual physicians and group practices.
The MSO's shared services model delivers a more effective, more efficient office support network—improved billing services, human resources and operations—so members and their staff have more time and money to attract clients, book surgeries and focus on patient care.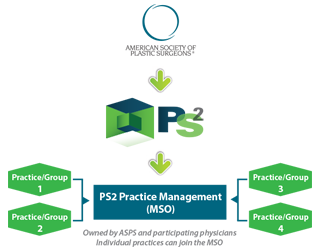 ASPS MSO Advantage
Physicians have board representation, with three seats on the PS² board.
Preserve individual identity and branding
Create economies of scale through shared services
Optimize use of facilities and staff resources
Business development to help grow physician participation and patient base
Combine marketing efforts for greater impact
Optimize communication and connection with patients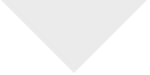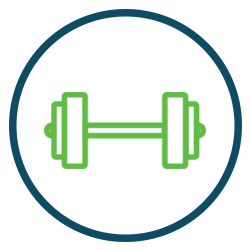 Challenges of Solo Practice
The majority of ASPS members are in solo practice, confronting issues such as:
Average overhead expenses ranging from 50 to 65% and higher
MACRA's potential penalties and challenging reimbursement plans
Increasing competition from non-board certified "cosmetic surgeons"
Increasing competition from large multi-specialty groups
Increasing time spent on administrative activities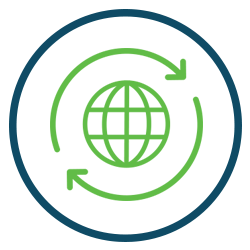 When to Outsource
Is your office manager overwhelmed?
Is your staff taking on too many roles? (e.g., patient care coordinator/office manager or office manager/biller)
Is your current billing company not meeting your needs? (i.e., average days in A/R excessively high, OR large outstanding receivables)
Are you unsure of your HIPAA and/or OSHA compliance status?
Do you have an employee handbook that all new hires sign?
Do you need staffing assistance?
If you answered yes to any of these questions, PS² can help!

New Client Checklist
After joining the MSO, your new PS² resource will need the following information:
Provider NPI, DEA
Practice NPI
Bank account information for ERAs to transmit into, as well as payroll to withdraw from Legal name of practice entity
Staffing grid (e.g., number of staff, pay rates, etc.)
HR files
Access to EMR for PS²
JENNIFER CROSS
Chief Operating Officer
American Society of Plastic Surgeons