| | | |
| --- | --- | --- |
| | | Member Testimonials |
We have cost savings on things like insurance, credit card processing fees, etc., but the most important benefit to me is the plans PS2 has in place for so many eventualities. I have two employees. When one left, the PS2 team quickly had an advertisement in place, candidates screened and interviews arranged. The PS2 local practice manager and management team also had a plan to keep my office running until the new person arrived. They even have on-boarding material set for the new hire.
Eric Desman, MD | Ps2 Member Since 2016
PS2 helped manage the consolidation of our practice with other local practices. They also manage our everyday office affairs, including HR, billing, vendor contract negotiations, staff benefits, office procedural standardizations and needed diligence. We have seen significant financial gain by just having PS2 negotiate a better deal with malpractice providers, as well as negotiate staff benefits and retirement programs. The best part is that we are still in charge. We are running our practice and PS2 is here to help.
Reza Mirali, MD | Ps2 Member Since 2016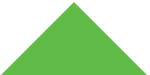 JENNIFER CROSS
Chief Operating Officer
American Society of Plastic Surgeons