Hiring Staff Tips for Your Medical Practice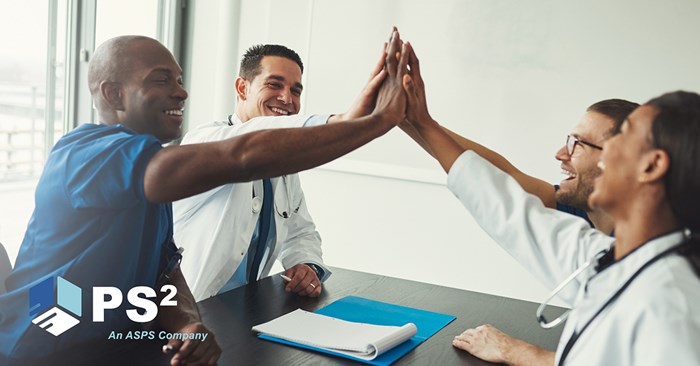 If medical practice hiring is a challenge for your practice, here are five tips to help limit turnover and hire the right team.
Talk to Your Staff
To assess staff engagement and prevent them from feeling undervalued, there is one thing that is easy – and free – to do: Talk to them.
The number one complaint from practices across the country is a lack of communication. By taking the time to meet with your team, you can address grievances before they become larger issues.
To build practice loyalty, ask for staff feedback on things that are and are not working to show you value their feedback and that they are an integral part of the business.
To rebuild practice loyalty, ask your team about their long-term goals. We sometimes forget that a front desk associate may have goals of being a patient coordinator or manager, so having those conversations shows you're invested in them and will be on the lookout for opportunities to help them gain experience that will help them fulfill their long-term goals.
Celebrate the Wins
Acknowledging your team's successes can inspire them and boost their confidence.
Not all rewards need to be monetary to show your team you value them and help increase staff engagement.
A few examples of things you can do immediately to boost staff engagement are:
Have Starbucks delivered in the middle of a busy day
Write individual notes to the team letting them know how much you value what they bring to the practice
Send an email to the entire team recognizing when someone goes above and beyond.
These random acts of appreciation are typically more memorable and rewarding.
Evaluate Management
When a practice evaluates their management setup, this could mean a few things. It could mean taking a look at how you lead as the physician because staff engagement and morale come from the top down. It could also mean checking in with your manager to see how they're doing as turnover rates increase.
At times, staff are promoted from within, but surgeons forget that these core staff might benefit from training to help them become more successful in their new roles. As managers are struggling with staff retention, recruiting, hiring and staff performance, physicians can help by making sure managers have the tools they need.
Analyze How Pay Has Changed in Your Area
According to a recent Glassdoor survey, 63% of those surveyed believe the Great Resignation gives them room to negotiate. Being proactive about looking at the pay ranges in your area will prepare you for any negotiation conversations and keep you, the practice owner, informed about what a truly competitive salary range is for the positions you hire and want to maintain. You don't want to lose people to underpayment, but also don't want to overpay!
Attract Top Talent
To retain and attract talent, think out of the box on benefits you can offer your team. Although it is sometimes harder for smaller practices to afford options like healthcare benefits or retirement options, now is the time to look at what you can offer to stay competitive in the market.
Whether you need to hire top talent or completely evaluate staff engagement at your office, PS2 can help. Schedule a call to learn more.