Estiramiento de la Piel Facial
Ritidectomia
En este procedimiento quirúrgico, conocido técnicamente como ritidectomía, mejora los signos visibles de envejecimiento en el rostro y el cuello, tales como: flacidez en la zona media del rostro; pliegues profundos bajo los párpados inferiores; pliegues profundos a lo largo de la nariz que se extienden hasta la comisura de la boca; grasa que se ha caído o desplazado; formación de papada por la pérdida de tono muscular en la parte baja del rostro; la apariencia de tener una segunda barbilla, incluso en personas de peso normal, por piel flácida y exceso de depósitos de grasa bajo la barbilla y la mandíbula.
View this content in English
Elija un cirujano confiable
La cirugía plástica implica tomar muchas decisiones. La primera, y la más importante, es elegir un cirujano confiable. Un buen indicador de la capacitación de un médico es que posea certificación de alguna asociación. Solicite que le exhiban la certificación del Consejo de Cirujanos Plásticos de los Estados Unidos® (ABPS, por sus siglas en inglés), la única de las 24 asociaciones reconocidas por la Asociación de Especializaciones Médicas de los Estados Unidos (ABMS, por sus siglas en inglés) que otorga certificaciones en cirugía plástica del rostro y de todas las zonas del cuerpo. Para tener una certificación de la ABPS un médico debe satisfacer estos requisitos rigurosos:
haberse graduado como médico en una institución reconocida;
haber completado al menos cinco años de capacitación quirúrgica después de la facultad de medicina, con un mínimo de dos años de residencia en cirugía plástica;
aprobar exhaustivos exámenes orales y escritos;
Los miembros de la Sociedad de Cirujanos Plásticos de los Estados Unidos (ASPS, por sus siglas en inglés) deben:
tener certificación de la ABPS o, en Canadá, del Colegio Real de Médicos y Cirujanos de Canadá®;
perfeccionarse en forma continua, inclusive en seguridad de los pacientes, todos los años;
realizar cirugías en instituciones quirúrgicas acreditadas, con habilitación estatal o certificadas por Medicare.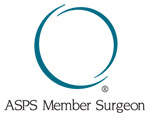 Surgeons In Your Area
1825 Samuel Morse Drive Austin-Weston, The Center...
Reston, VA 20190
1300 Chain Bridge Road The Magassey Building
McLean, VA 22101
Morad Tavallali
, MD
#1150 5530 Wisconsin Avenue
Chevy Chase, MD 20815
1825 Samuel Morse Drive Austin-Weston, The Center...
Reston, VA 20190
1300 Chain Bridge Road The Magassey Building
McLean, VA 22101
Morad Tavallali
, MD
#1150 5530 Wisconsin Avenue
Chevy Chase, MD 20815