Young Plastic Surgeons Forum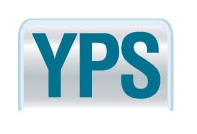 The ASPS Young Plastic Surgeons (YPS) Forum is a diverse community and resource for young plastic surgeons which provides opportunities for networking, sharing of ideas, political advocacy and leadership development.
Acting as a liaison between plastic surgeons in the early stages of their careers and established ASPS Member Surgeons, the YPS Forum facilitates opportunities for young plastic surgeons to become involved in the Society, fostering openness to new ideas and fresh perspectives while having fun.
All plastic surgeons under the age of 42 and/or have been in practice for fewer than eight years are considered young plastic surgeons.
Year-End Giving: YPS PSF Fundraiser Ties, Scarves and Accessories Available
PSF ties, scarves, pocket squares and make-up bags are still available for purchase, courtesy of the Young Plastic Surgeons (YPS). Contributions will benefit The PSF and support research grants, breast reconstruction awareness, and visiting professorships.
This is a great opportunity to support The PSF and to recognize the effort of our Young Plastic Surgeons. As a service to our members, these items are offered with minimal markup, and any of The PSF's profit from these sales is tax deductible.