Connect with plastic surgeons, patients and resources you need to feel empowered
Get insights from our patient community, ask a plastic surgeon anything, view the before-and-after photo gallery, discover the latest beauty news and book a consultation.
Find a Plastic Surgeon
Research ASPS member surgeons in your area and book a consultation.
Ask a Surgeon
Get authoritative, trustworthy answers from ASPS member surgeons.
Patient Community
Share your journey with others just like you.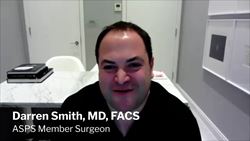 Friday, June 9, 2023
"I like to say that surgery isn't just the two or three hours in the operating room. It's the couple weeks to a month before surgery and the two months or so after surgery that really contributes to the surgical result and the surgical experience, both in terms of outcome and safety of the procedure."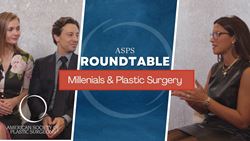 Friday, May 5, 2023
"When I think of culture, and I think of millennials, some of the characteristics that pop out... they're confident, they're optimistic, they're tolerant. Some of the key features are delayed family planning. People are getting married later and having kids later. People are congregating in bigger cities, more focus on education. I think a lot of these unique elements to this generation, coupled with the exposure to the internet and the various facets of social media, will create this whole new generation of plastic surgery patients."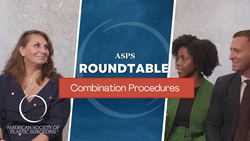 Friday, April 7, 2023
"People are so busy today. I find that a lot of our patients just... want several things, and it's just efficient for time management. It's actually cheaper to do combination procedures. I always say it's kind of one long nonstop flight instead of two direct flights, so financially, it makes more sense."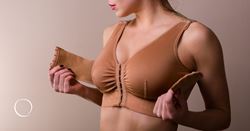 Daniel Y. Maman, MD | New York, NY
Monday, September 25, 2023
After undergoing a plastic surgery procedure, it is important to diligently follow all postoperative instructions provided by your plastic surgeon. One of the most critical aspects of those postoperative guidelines? Wearing the proper compression garments.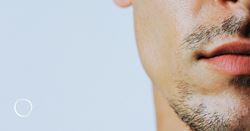 Daisy Brumby | Freelance Writer
Thursday, September 21, 2023
A well-sculpted jawline and defined chin can signal attractiveness, masculinity and confidence in a mature male face. Yet, many men start to see double chins, loose skin and jowls – especially as they age. And for some, nature never gave others a strong jawline in the first place.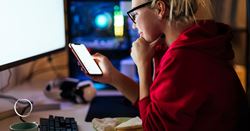 Kayla Peterson | Freelance Writer
Tuesday, September 19, 2023
The rise of social media has not only transformed the way we communicate but also has significantly influenced our perceptions of beauty. Influencers, with their extensive reach and relatability, play a pivotal role in steering the beauty narrative. This digital revolution has significantly impacted the cosmetic surgery industry.