Christopher G. Constance, MD, FACS
Christopher G. Constance, MD, FACS, is an ASPS Member plastic surgeon who is board certified by The American Board of Plastic Surgery® and trained specifically in plastic surgery. ASPS members operate only in accredited medical facilities, adhere to a strict code of ethics and fulfill continuing medical education requirements in plastic surgery, including training in patient safety techniques. As your medical partner, Dr. Constance is dedicated to working with you to achieve your goals.
About
Meet Dr. Christopher Constance
PRACTICE PHILOSOPHY
On December 10, 2016, Christopher Constance, MD was installed as the 60th President of the Florida Society of Plastic Surgeons, in Naples, Florida.
Our practice philosophy is driven by the concept that one size does not fit all. We offer the right procedure for each unique individual and every specific circumstance. We take the time to listen to all of your concerns and then develop a plan that is tailored specifically to your needs.

If you are looking to be treated with kindness, dignity and respect, you've come to the right place. Each patient consultation is conducted in a private, warm and caring atmosphere. Our initial cosmetic surgery consultation is free of time constraints. This allows you to meet with directly with Dr. Constance. You'll get to know him, and have all your questions answered. It's as simple as that.
Not only is Dr. Constance a Board Certified Plastic Surgeon, who is fellowship trained at PennState University, but he is also a Laser Specialist with over 25 years of surgical experience, and has had the honor of being the 60th President of the Florida Society of Plastic Surgeons in 2017.
Dr. Constance has been distinguished by consistently being chosen as one of American's Top Doctors by Castle Connolly Medical in New York every year, since 2009.
Call today for your Cosmetic Surgery Consultation, at:
(941) NEW-LOOK (639-5665).
Your Consultation
Dr. Constance is one of only a few distinguished Board Certified Plastic Surgeons in Southwest Florida to have been selected as one of America's Top Doctors by Castle Connolly.
Castle Connolly Medical identifies top doctors, both nationally and regionally, based on an extensive nominations process open to ALL licensed physicians in America. The Castle Connolly physician-led research team reviews and screens all nominated physicians before selecting those most outstanding to be Top Doctors. Physicians cannot and do not pay to be selected as a Castle Connolly Top Doctor.
Procedures
Procedures Performed
Buttock Lift with Augmentation
Chemical Peels, IPL, Fractional CO2 Laser Treatments
Cleft Lip and Palate Repair
Ear Reconstruction Surgery
Hand Surgery for Congenital Differences
Head and Neck Cancer Reconstruction
Head and Neck Skin Cancer Reconstruction
Lip Augmentation/Enhancement
Skull/Facial Bone Reconstruction
Surgery for Genitourinary Diseases
TRAM Flap Breast Reconstruction
Photo Gallery
Eyelid surgery patient photos from Dr. Christopher Constance. Use the menu to select a different procedure.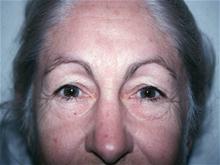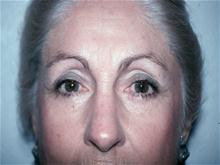 Payment
Payment Options
Cash or Personal Checks
Medicare
Patient Financing
Insurance Options
Medicare Provider
CIGNA Provider
Accepting Commercial Insurance Payment
Location