Craniofacial patients lead full lives thanks to surgical advancements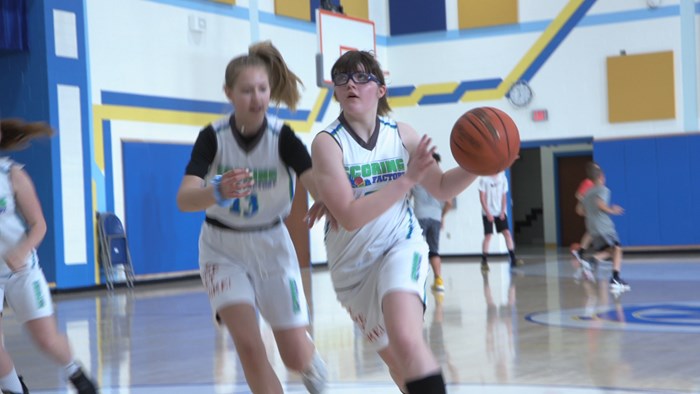 Today's young patients have benefited from innovations in craniofacial surgery that began in the late 1960s. Advances in three-dimensional imaging, for example, have helped plastic surgeons like Jesse Goldstein, MD, see how to improve the shape and function of a pediatric patient's head and face.
"Virtual surgical planning has allowed me to envision multiple operations for a single patient and to work out beforehand which one is the best one to perform," said Goldstein. "And that is something that is becoming applicable to more and more types of surgeries every day."
As an associate professor of plastic surgery at Children's Hospital of Pittsburgh, Goldstein has transformed the lives of numerous young people affected by craniofacial differences. One such craniofacial surgery patient is Kelsi McKenna, an avid basketball player who has undergone several procedures to correct her facial difference.
Diagnosed with a craniofacial difference
"Kelsi was born with multisutural craniosynostosis, and that resulted in a head shape that was abnormal and a risk of developing pressure inside her head," said Goldstein.
Early on in life, she underwent two operations; One to release the sutures that were abnormally fused, thus allowing her brain to grow, and the second to help normalize her forehead and her head shape.
From the beginning, Ray McKenna, Kelsi's father, has worried about his daughter.
"At birth, it was scary. It was a lot to take in," said McKenna. "I had a lot of concerns about what her future was going to be like. You know what – what we were looking at in years to come. It was just a whirlwind of emotions."
When Kelsi was older, she had some residual flatness and asymmetries. Doctors performed another surgery to help smooth out her forehead and make her feel more comfortable about her looks.
Living a normal life
"Don't let how you feel and how you think you look stop you from doing other things," Kelsi said. "I've gone on to do basketball, make friends, softball, soccer, drawing."
McKenna is proud of his daughter's accomplishments and that she hasn't let her facial difference stop her from living her life.
"Kelsi shows me a lot like her self perseverance, her drive, her strength, high pain tolerance, never quitting," said McKenna. "She has an inner strength about her that just... it's incredible."
"What I love about basketball is how you have to use your strength to move down the court and how you get to be with the team, not just spending time by yourself but with others," Kelsi said. "I feel a lot more confident about myself, like everyday tasks, going out in public."
Pediatric multisutural craniosynostosis happens when a baby's skull joints meld too soon. The condition is present at birth (congenital) and causes issues not only with the child's head shape, but also with the development of their brain. Left untreated, it can cause seizures and developmental delays, underlining the importance of early medical intervention by doctors like Goldstein.
"I'm just so excited to be able to work with all of these kids," said Goldstein. "They are energetic. They make me happy. They laugh. They motivate me to do new things and to find new answers because they are so energetic and so excited to improve their lives through craniofacial surgery, through interacting with our team and through seeing themselves and other kids get better."
Innovating in surgery
According to Goldstein, the field of craniofacial surgery didn't exist until a plastic surgeon, Paul Tessier, MD, began doing these operations in the late 1960s.
"He was the first person to show that you could do this safely and you could affect these huge changes in patients with craniofacial disorders," said Goldstein.
Subsequent generations of surgeons built on what Tessier created and applied his techniques to make craniofacial surgeries safer for children. These innovations allowed doctors to do more with less surgery, treat the shape of craniofacial disorders and improve the patient's function.
"Plastic surgeons are innovators," said Goldstein. "That's our lifeblood. That's what we offer to our patients every day."
To find a qualified plastic surgeon for any cosmetic or reconstructive procedure, consult a member of the American Society of Plastic Surgeons. All ASPS members are board certified by the American Board of Plastic Surgery, have completed an accredited plastic surgery training program, practice in accredited facilities and follow strict standards of safety and ethics. Find an ASPS member in your area.