Andrea Pusic, MD, Elected President of The Plastic Surgery Foundation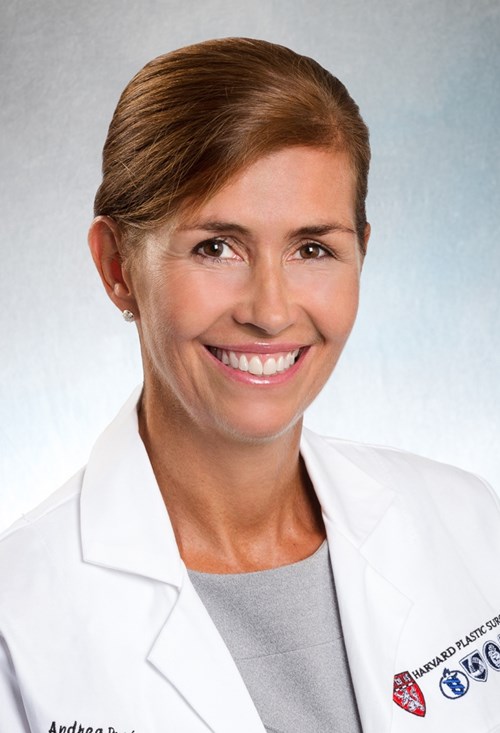 ARLINGTON HEIGHTS, IL – The Plastic Surgery Foundation (The PSF), which supports the research and international activities of the American Society of Plastic Surgeons (ASPS), named Andrea Pusic, MD, MHS, president of The Plastic Surgery Foundation. Dr. Pusic took office at Plastic Surgery The Meeting, the Society's annual scientific meeting, in Chicago and will serve for one year.
"I am thrilled and honored to serve as the president of the Plastic Surgery Foundation," noted Dr. Pusic. "I look forward to leading The PSF over the coming year to advance research, innovation and patient safety in plastic surgery."
Dr. Pusic is Chief of Plastic Surgery at Brigham and Women's Hospital and the Joseph E. Murray Professor of Surgery at Harvard Medical School. She also leads the newly formed Patient-Reported Outcomes, Value & Experience (PROVE) Center at Brigham Health in Boston. Previously, she was an attending plastic surgeon at Memorial Sloan-Kettering Cancer Center and a professor of surgery at Weill Medical College of Cornell University in New York.
She completed her medical degree at the University of Calgary in Canada and earned her Master of Public Health at Johns Hopkins University. She completed her general surgery residency at Dalhousie University as well as her plastic surgery residency at McGill University, followed by a plastic and reconstructive surgery fellowship at Memorial Sloan-Kettering Cancer Center.
A recognized expert in reconstructive surgery, Dr. Pusic is an internationally-renowned innovator and leader in patient-reported outcomes and surgical experience. Throughout her career, Dr. Pusic has been involved in research studies that seek to better understand the patient perspective on surgical outcomes and experiences. Her research focuses on the measurement of quality of life and patient satisfaction in surgery. She is principal investigator of a study funded by the Patient-Centered Outcomes Research Institute (PCORI) that examines how electronic patient-reporting of symptoms may improve surgical care.
Dr. Pusic's dual training in epidemiology and surgery has positioned her to lead a team of experts in psychometrics, quality of life and social science methods to develop, validate and use new quantitative measures to assess patient outcomes. The patient-reported outcomes instrument she developed for breast surgery (the BREAST-Q) has been widely adopted for research and clinical care and serves as the basis for development of other outcome measures in surgery.
The author of more than 200 scientific articles and book chapters, Dr. Pusic has mentored more than 24 surgeons during various stages of their academic careers. In 2017, she was awarded the Research Achievement Award from ASPS and The PSF. Dr. Pusic is the U.S. Director of Reconstructing Women International and frequently leads surgical mission trips to provide reconstructive surgery for injured women and girls in developing countries. She is a past board member of the International Society of Quality of Life.
About ASPS
The American Society of Plastic Surgeons (ASPS) is the largest organization of board-certified plastic surgeons in the world. Representing more than 11,000 physician members worldwide, the society is recognized as a leading authority and information source on cosmetic and reconstructive plastic surgery. ASPS comprises more than 92 percent of all board-certified plastic surgeons in the United States. Founded in 1931, the society represents physicians certified by The American Board of Plastic Surgery or The Royal College of Physicians and Surgeons of Canada.
About The PSF
The Plastic Surgery Foundation (The PSF), founded in 1948, supports research, international volunteer programs and visiting professor programs. The foundation's mission is to improve the quality of life of patients through research and development. The PSF accomplishes its mission by providing invaluable support to the research of plastic surgery sciences through a variety of grant programs. The PSF works in concert with the American Society of Plastic Surgeons (ASPS).