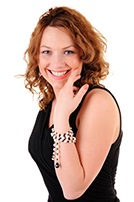 The results of your breast reduction surgery are immediately visible. Over time, post-surgical swelling will resolve and incision lines will fade. Satisfaction with your new image should continue to grow as you recover from surgery. The final results of your breast reduction will appear over the next few months as breast shape and position continue to settle. Incision lines are permanent but will continue to fade over time.

The results of your breast reduction surgery will be long-lasting. However, your breasts can continue to change due to aging and gravity. You'll be able to retain your new look longer if you:
Maintain your weight
Keep a healthy lifestyle
Although good results are expected from your procedure, there is no guarantee. In some situations, it may not be possible to achieve optimal results with a single surgical procedure and another surgery may be necessary.
Following your physician's instructions is essential to the success of your surgery. It's important that the surgical incisions are not subjected to excessive force, swelling, abrasion, or motion during the time of healing. Your doctor will give you specific instructions on how to care for yourself.