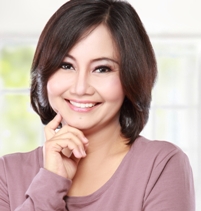 The decision to have soft tissue augmentation is extremely personal and you'll have to decide if the benefits will achieve your goals and if the risks and potential dermal filler side effects are acceptable.
Your plastic surgeon and/or staff will explain in detail the risks associated with surgery. You will be asked to sign consent forms to ensure that you fully understand the procedure you will undergo and any risks and potential complications.
Complications from fillers are uncommon
The risks vary depending on the specific filler used and the relative permanence of the filler substance and include:
Fillers derived from non-human sources may require a pre-treatment allergy test
Infection at the injection site
Fillers that are not completely fluid and contain microscopic granular substances carry a risk of "clumping" as a result of facial movement and the natural aging process. Over time, these can result in lumps or nodules that may require surgery to treat
Acne-like skin eruptions
Antibodies to filler material may reduce the effectiveness of future injections
Asymmetry
Bleeding, bruising and swelling
Filler material may migrate from the original site and produce temporary paralysis of other muscle groups or other unintended effects
Skin might die (skin necrosis)
Skin rash, itching and swelling
Skin redness
Skin sensitivity
Under or over correction of wrinkles
Choose a professional
Although tissue augmentation is a quick, in-office procedure that can produce a marked improvement in restoring facial fullness and a more youthful appearance, effective and safe use requires a physician with specialized training and a thorough understanding of facial anatomy to recommend and inject an appropriate filler.
Choosing a plastic surgeon to treat your face with injectable fillers means that your treatment will be performed by someone who not only has training in injection therapy, but in all types of non-surgical and surgical facial rejuvenation.
Be sure to ask questions:
It's very important to ask your plastic surgeon questions about your tissue filler procedure. It's natural to feel some anxiety, whether it's excitement for your anticipated new look or a bit of preoperative stress. Don't be shy about discussing these feelings with your plastic surgeon.