What are injectable fillers?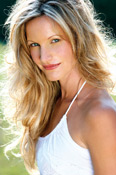 Injectable fillers can plump thin lips, enhance shallow contours, soften facial creases and wrinkles, or improve the appearance of recessed scars.
Enhancing your appearance with soft tissue augmentation
The visible signs of facial aging occur over time as a result of sun exposure, heredity and lifestyle.
One of the earliest signs of aging is a loss of facial fullness and the development of wrinkles. Softening of these facial lines and the restoration of volume and fullness in the face often can be achieved non-surgically with injectable fillers.
If you would like to restore facial contours, or reduce the appearance of lines and creases, injection therapy with soft tissue fillers may be right for you.
Injectable fillers can:
Plump thin lips
Enhance shallow contours
Soften facial creases and wrinkles
Improve the appearance of recessed scars
What it won't do:
Soft tissue augmentation does not stop the aging process. If you wish to change the elements of your face, surgery such as a facelift, brow lift or eyelift may be the answer.
Non-surgical rejuvenation treatments such as injectable fillers cannot achieve the same results, but may help delay the time at which a facelift becomes appropriate.
Is it right for me?
While not as involved as surgical cosmetic procedures, soft tissue augmentation is a medical procedure. You should do it for yourself, not to fulfill someone else's desires or to try to fit any sort of ideal image.
Tissue fillers are a good option for you if:
You are physically healthy
You do not smoke
You have a positive outlook and specific, but realistic goals in mind for the improvement of your appearance
Injectable fillers at a glance
Soft tissue fillers were one of the top five minimally-invasive cosmetic procedures performed in 2009. 1,722,054 people had soft tissue filler augmentation in 2009.
Age
13-19
0%
20-39
20%
40-55+
80%
Gender
Males
4%
Females
96%