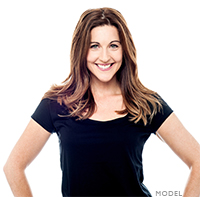 There are two kinds of microdermabrasion treatments. One approach involves a hand-held device that streams tiny crystals across your skin. An attached vacuum simultaneously suctions those exfoliating crystals back into the machine, along with the dead or loosened skin. The newer approach uses a diamond-tip wand that is gently moved across your skin to exfoliate.

Each treatment will last about a half hour. You may feel a mild scratching as the procedure removes the superficial skin cells. Additionally, you'll notice a vibrating sensation akin to a massage. There is also a suction mechanism to lift off the dead skin.

Afterwards, your healthcare provider may recommend a special moisturizer or facial product to enhance and prolong your result. But there is no down time or recovery period.