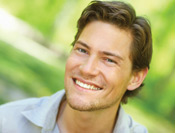 While initial swelling subsides within a few weeks, it may take up to a year for your new nasal contour to fully refine. During this time you may notice gradual changes in the appearance of your nose as it refines to a more permanent outcome.

The results of nose surgery will be long-lasting. As your body ages, it is natural to have some gradual changes to your face including your nose. But most of your improvement should be relatively permanent.

A healthy lifestyle and life-long sun protection will help extend the results of your new appearance.