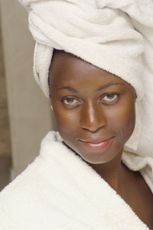 You should understand that all chemical peels carry some risks and uncertainties. It's usually a very safe procedure when performed by a qualified and experienced plastic surgeon. It happens infrequently, but you could develop an infection or scarring from chemical peels.

For people with certain skin types, there is a risk of developing a temporary or permanent color change in the skin either lightening or darkening. Use of hormone medications or a family history of brownish discoloration on the face may increase the possibility of developing abnormal pigmentation.

If you have suffered from cold sores (herpes) in the past, there is a risk of reactivation. Be sure to ask your doctor to prescribe medication to try and avoid an outbreak.

Inform your physician if you have a history of keloids (scar tissue overgrowth) or any unusual scarring tendencies.