Anthony A. Admire, MD
Dr. Admire is a Board-Certified plastic surgeon who attended high school, college, and medical school (U of A) in Tucson. He completed his general surgery and plastic surgery residency in St. Louis, before returning home to Tucson in 2006, where he took a position with the U of A College of Medicine as an Assistant Professor of Surgery and Acting Chief of Plastic Surgery. In 2007, he established his private plastic surgery practice in North Scottsdale, which has flourished for over 15 years.
About
Meet Dr. Anthony Admire
Anthony A. Admire is board-certified by the American Board of Plastic Surgery and is an active member of all the leading plastic surgery organizations, including the American Society of Plastic Surgeons, the American Society of Aesthetic Plastic Surgeons, and the International Society of Aesthetic Plastic Surgeons.

For more than eight years, he has served as chief of plastic surgery at HonorHealth Osborn Campus. He holds appointments on multiple committees at HonorHealth, including perioperative and credentialing.
Firmly committed to patient education, Dr. Admire is an active member, leader, and speaker with the American Society of Plastic Surgeons, the American Society of Aesthetic Plastic Surgeons, and the International Society of Aesthetic Plastic Surgeons.
In 2020, AdmireMD Plastic Surgery + Skin Clinic moved into a new, modern space, inclusive of the most advanced aesthetics, laser, and skin care treatments in luxurious, spa-like surroundings. In 2021, Dr. Admire completed the building of Paradise Valley Multi-Specialty Surgery Center, a private state-of-the-art surgery center where his outpatient surgeries are performed.

AWARDS & RECOGNITIONS
Anthony A. Admire is an award-winning plastic surgeon, who has been recognized both locally and nationally. He has been named a "Top Doc" in PHOENIX magazine over 10 times, including in 2012, 2014, and 2017, when he was the top vote-getter, as voted upon by his medical peers. He also won 2020 Best Board-Certified Plastic Surgeon, as selected by Arizona Foothills readers. He is recognized as a Castle Connolly Physician, a distinction which is given to fewer than 10 percent of all physicians in the country. He was also featured as one of the Best Plastic Surgeons in America in Southwest Airlines' Spirit Magazine and featured on the popular television show, The Doctors. Dr. Anthony Admire is also acknowledged by his peers and patients for his creative artistry, precision, and mastery of his profession.
ANTHONY A. ADMIRE'S SPECIALITY PROCEDURES

Anthony A. Admire specializes in cosmetic surgery of the Face (Facelifts, Neck Lifts, Eyelid Surgery, Browlifts, Rhinoplasty), Breast (Breast Lifts & Breast Augmentation, Breast Reductions, Implant Exchanges, and challenging Revisions), and Body (Tummy Tucks, Buttocks Augmentation, Liposuction, Arm, and Thigh Lifts). He is well known and sought after nationally for his Deep Plane Face and Neck Lifts.
Anthony A. Admire's signature techniques for facial rejuvenation allow for fast healing, sometimes without any need for drains or compression garments. These methods have been perfected over time, and produce consistent, natural-looking results for his patients, with many of them going so far as to travel from all parts of the country to seek out Anthony A. Admire's expertise.
He also appreciates the life-changing transformation he sees his "Mommy Makeover" (Tummy Tucks, usually with a Breast procedure) patients undergo. Anthony A. Admire is also dedicated to Breast Reconstruction, and has been a part of multiple local and national organizations that help fund awareness, provide resources, and facilitate educational programs. He performs many types of Breast Reconstruction, including nipple-sparing direct to implant, autologous tissue, fat transfer, and post-radiated breast defects, as well as accepting all challenging revisions.
AdmireMD Skin Clinic
Additionally, Anthony A. Admire and his wife own a successful Skin Clinic, called AdmireMD Skin Clinic. We are proud to offer a relaxing, luxurious environment where you can unplug and unwind, letting your cares fade away as you receive expert skin treatments. In addition to the most cutting-edge laser treatments — Sciton BBL HERO & HALO, we offer a full range of injectables, Morpheus8 RF Microneedling, and numerous minimally-invasive skincare treatments. Our goal is to give you a welcoming, world-class experience while you journey toward the beautiful, healthy skin you want. If you think you might be interested in joining one of our AdmireMD Skin Memberships with the AdmireMD Skin Clinic, please reach out and set up your consultation today! We're excited to learn about how we can help you meet your goals.
Your Consultation
Call 480-946-3155 or click this link, https://www.admireplasticsurgery.com/contact/, to set up a consultation at AdmireMD® Plastic Surgery + Skin Clinic with Anthony A. Admire, MD, FACS!
Facilities
Paradise Valley Multi-Specialty Surgery Center
HonorHealth Hospitals (Osborn, Shea, Thompson Peak)
HonorHealth Surgical Centers (Piper, Greenbaum)
North Valley Surgery Center
St. Josephs Hospital
Patient Testimonials
When you arrive at Dr. Admire's North Scottsdale office, you are welcomed by a modern and clean environment. It sets the mood immediately. His staff does not have you wait and immediately takes you back to a private room to begin pictures. When you first meet Dr. Admire, you are welcomed by a calming confident energy that soothes any anxiousness. He had a no-judgment attitude to my questions and gave feedback on my areas of concern in an understanding manner. (REALSELF REVIEW)
Simply better than hoped I for. Dr Admire was referred to me by an OR nurse. She explained his skill was the best she'd seen. Well, she was correct. I'm in the beauty industry and extremely particular knowing all the different surgeons in town and specialists with injections. Dr. Admire took the "hangover" of life off my face and gave me back almost 15 years of my youthful look. He has surpassed my hopeful expectations. Thank you, Dr. Admire, I'm forever grateful. (REALSELF REVIEW)
Dr. Admire truly is an artist. Dr. Admire and his staff have completely changed my life and self-worth, to say the least. I am so grateful to this team of professionals and the incredible things they have done for me. From consult to aftercare, they are all top notch and I look forward to the next step of my journey with excitement and confidence. (GOOGLE REVIEW)
Procedures
Procedures Performed
Buttock Lift with Augmentation
Chemical Peels, IPL, Fractional CO2 Laser Treatments
Cleft Lip and Palate Repair
Free Flap Breast Reconstruction
Lip Augmentation/Enhancement
Skull/Facial Bone Reconstruction
TRAM Flap Breast Reconstruction
Ask A Surgeon
Photo Gallery
Before and after patient photos from Dr. Anthony Admire. Use the menu to filter by procedure.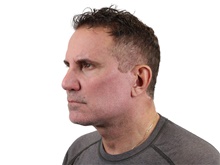 Facelift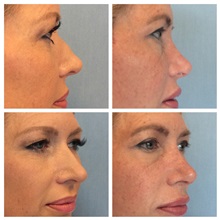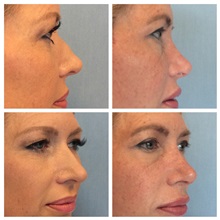 Rhinoplasty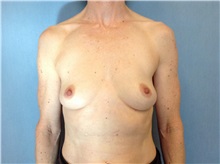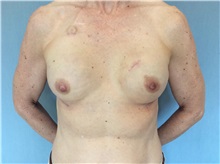 Breast Reconstruction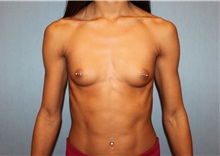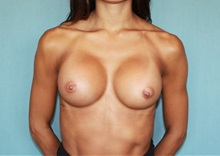 Breast Augmentation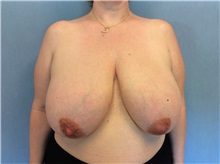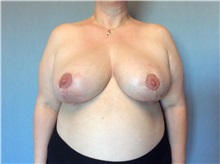 Breast Reduction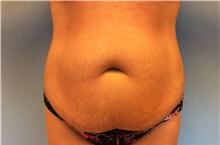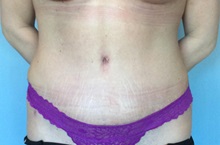 Tummy Tuck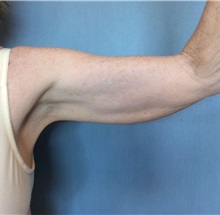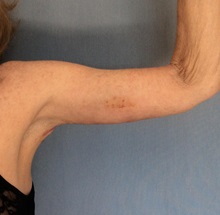 Arm Lift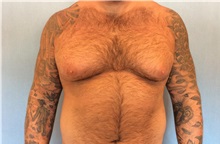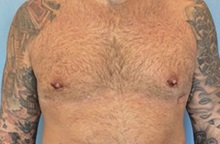 Male Breast Reduction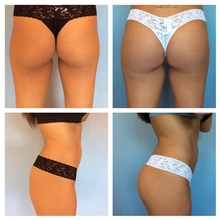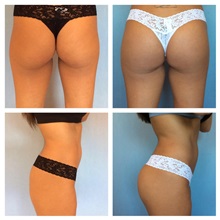 Buttock Implants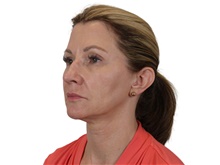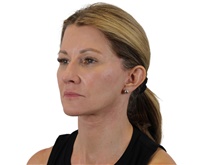 Facelift
Videos
Payment
Payment Options
Cash or Personal Checks
Medicaid
Medicare
Patient Financing
Insurance Options
Medicare & Medicaid (Az plans)
Blue Cross/Blue Shield
United Healthcare
Cigna
Aetna
Healthnet
Multiple others - please ask
Location
Our Location
Testimonials
Patient Testimonials
When you arrive at Dr. Admire's North Scottsdale office, you are welcomed by a modern and clean environment. It sets the mood immediately. His staff does not have you wait and immediately takes you back to a private room to begin pictures. When you first meet Dr. Admire, you are welcomed by a calming confident energy that soothes any anxiousness. He had a no-judgment attitude to my questions and gave feedback on my areas of concern in an understanding manner. (REALSELF REVIEW)
Simply better than hoped I for. Dr Admire was referred to me by an OR nurse. She explained his skill was the best she'd seen. Well, she was correct. I'm in the beauty industry and extremely particular knowing all the different surgeons in town and specialists with injections. Dr. Admire took the "hangover" of life off my face and gave me back almost 15 years of my youthful look. He has surpassed my hopeful expectations. Thank you, Dr. Admire, I'm forever grateful. (REALSELF REVIEW)
Dr. Admire truly is an artist. Dr. Admire and his staff have completely changed my life and self-worth, to say the least. I am so grateful to this team of professionals and the incredible things they have done for me. From consult to aftercare, they are all top notch and I look forward to the next step of my journey with excitement and confidence. (GOOGLE REVIEW)
Selecting Admire Plastic Surgery was the best decision I have ever made. I live in Montana, but after reading all of Dr. Admire's stellar reviews and spending a lot of time looking at before/after pics of his work I decided to travel across the country to Arizona for my consult. Dr. Admire took the time to listen to all of my concerns and came up with a customized approach for how he would surgically correct each area. - Realself Review
My quest was to find a doctor who was somewhat seasoned and one who embraced the latest and most contemporary advances in plastic surgery. Dr. Admire is not just another plastic doc. He is a tenured, talented, competent ARTIST. I was looking for a "refresh" and what I received totally surpassed my expectations! - Realself Review
From the beginning, Dr. Admire and his staff have been so attentive, kind, caring and genuine. Dr. Admire is not only a master of his craft, he is also very realistic when it comes to your results. He listens to exactly what you want and will give you an honest opinion - I like that! I never felt rushed with him or his staff, he's very thorough and everything is explained is great detail prior to and after surgery. (GOOGLE REVIEW)