Amy T. Bandy, DO, FACS
Amy T. Bandy, DO, FACS, is an ASPS Member plastic surgeon who is board certified by The American Board of Plastic Surgery® and trained specifically in plastic surgery. ASPS members operate only in accredited medical facilities, adhere to a strict code of ethics and fulfill continuing medical education requirements in plastic surgery, including training in patient safety techniques. As your medical partner, Dr. Bandy is dedicated to working with you to achieve your goals.
About
Meet Dr. Amy Bandy
Dr. Amy Bandy, D.O, F.A.C.S. performed her General Surgery training at Harbor UCLA Medical Center in Torrance, California. During this time she received extensive training in trauma surgery and many aspects of surgery relating to reconstructive surgery, including maxillofacial reconstruction, breast reconstruction and hand surgery. After her General Surgery training, she moved to Michigan where she completed her Plastic and Reconstructive Surgery residency at Wayne State University. During this time, she performed all facets of Plastic and Reconstructive Surgery including extensive training in Pediatric Surgery to treat challenges relating to congenital problems such as cleft lip and palate, craniofacial anomalies and congenital and traumatic hand deformities.
She trained at Manhattan Eye Ear Nose and Throat Hospital in New York where she was instructed by many of the world's renowned cosmetic surgeons. She learned the most advanced techniques of facial plastic surgery including layered face lifts, endoscopic face and brow lifts, eyelid surgery and nasal beautification surgery. Dr. Bandy was also trained in the most refined techniques of tumescent liposculpture and body contouring. Additionally, she trained in Louisville, Kentucky where she practiced the intricate techniques of microsurgery and its applications in reconstructive surgery. She now practices all aspects of Plastic Surgery in Newport Beach.
Newport Beach Plastic Surgeon
Your Consultation
What can I expect from the consultation appointment?
The consultation appointment is a very important appointment for the patients. Upon deciding that a patient would like to see Dr. Bandy, it is recommended to either call the office or send a consultation request from Dr. Bandy's website and have the office contact the patient through email or by phone. Our friendly and informative office staff will be more than willing to help schedule a time for future patients to meet with Dr. Bandy at either our Newport Beach or Torrance office. Consultations are offered Monday through Friday and times range from 9:00AM to 3:30PM depending on Dr. Bandy's surgical schedule, and existing pre operative, post operative and treatment appointments.
Prior to your consultation, we will send you a confirmation email with paperwork to fill out and bring with you to the consultation. There are typically many questions and concerns that may arise when considering a surgical procedure, so we recommend writing down all questions you would like to address during the consultation and bringing that list with you. We never feel that a question is "silly" or "stupid" and we encourage patients to ask as many questions as they would like.
Consultations last roughly 1-hour. During your consultation you will first meet with one of our patient consultants who will give you an overview of the procedure you are considering. Dr. Bandy will then meet with the patient and provide detail about the procedure of interest, what options are available to the patient, what she recommends for a patient's best results, possible complications and risks, as well as provide the patient with a detailed education and understanding on the procedure. During the physical examination, Dr. Bandy may take measurements or photos that she can enhance to show patients a realistic expectation of results. Finally, you will meet again with the patient consultant who will provide you with a quote for your specific procedure, answer any remaining questions, and discuss financing options available to you. After your consultation, you will remain in contact with our office staff should you have any further questions or concerns.
It is our goal to ensure that patients leave each consultation feeling completely comfortable and confident with Dr. Bandy's recommendations and ability as a plastic surgeon. Whether recommendations are in a patient's favor or not, a patient will never be given false information or lack of information as we feel it is in a patient's best interest to make decisions with the most information at hand.
Scheduling a Surgical Date
It is important to understand our payment policy as well as have a realistic expectation of a recovery time prior to scheduling a procedure or treatment. Recovery times can vary and will be discussed during a patient's consultation appointment. Once you have decided to proceed with your dream procedure, the next step is securing your surgical date. We will provide you with available dates for your procedure depending on when works best for you. Keep in mind, our surgical schedule fills up quickly, so we recommend booking well in advance. However, we also try accommodate those patients who would require a surgical date quickly. Once you have picked your date, we require a $1,000 non-refundable deposit to secure it for you! The deposit allows our office to schedule a patient's pre-operative appointment and surgical date, as well as schedule the anesthesiologist (if necessary), the operating room nurse, recovery room nurse, and the operating room.
What occurs at the pre-operative appointment or why do I need one?
Once a surgical date is scheduled, a pre-operative appointment is made for 1-2 weeks prior to a patient's surgical date. During this appointment, a patient's blood will be drawn (required if a patient is having general anesthesia), before photos are taken, surgical/treatment consents are explained and signed, the remaining surgical balance is paid, a patient is sized once more with implants (if requiring implants).
The patient will meet with Dr. Bandy again to review and finalize the course of action to be taken as well as discuss any questions, comments or concerns. Also at this time, pre and postoperative care will be discussed, and prescriptions for medication are given as indicated. The pre-operative appointment is typically 1-2 hours in length and allows for any questions, comments or concerns not previously discussed in a consultation to be addressed.
We want every patient to have all of their questions answered thoroughly so that they have a clear understanding of the procedure and what is to be expected prior to surgery, immediately after surgery and for the post-operative recovery time. Patients over 50 are required to have an EKG (within the past 6 months) and/or have medical clearance by their primary physician prior to a pre-operative appointment if they will be having a general anesthesia. This will all be discussed and confirmed during a consultation appointment. Additional testing and/or retesting is rare, but is a possibility and will need to be completed with results produced and available to our office prior to surgery.
https://www.drbandy.com/contact-orange-county-newport-beach-plastic-surgeon/

Facilities
Our Newport Beach location offers a fully accredited operating room accredited by IMQ of California
Patient Testimonials
"Doctor Bandy, You are an asset to your profession. I am very happy with the results." -R.
"Dr. Bandy, You are amazing! You have touched my life in a beautiful way I never thought possible. I am so grateful for my "two new best friends" – hee hee! I love them. You do beautiful work and I am so lucky to have had you for my doctor. All the girls were so gracious and treated me with such special care." -B.
"Dr. Bandy, I'm so thankful to have found you! I wanted rhinoplasty for a long time and you instantly made me feel so safe and welcome in your facility. Thank you for being so caring and genuine and for listening to my concerns before working your magic on my nose and ears! You truly do have a gift! Words can't express the confidence you've given me! Kindest Regards" -Keira
Procedures
Procedures Performed
Buttock Lift with Augmentation
Chemical Peels, IPL, Fractional CO2 Laser Treatments
Cosmetic Surgery & Computer Imaging
Lip Augmentation / Enhancement
Nonsurgical Fat Reduction
Nonsurgical Vaginal Rejuvenation
Photo Gallery
Before and after patient photos from Dr. Amy Bandy. Use the menu to filter by procedure.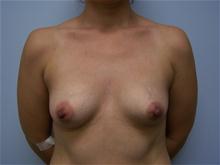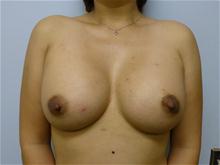 Breast Augmentation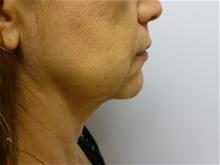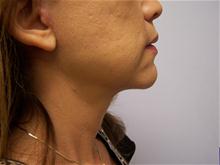 Facelift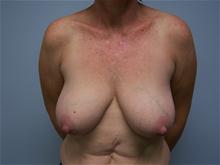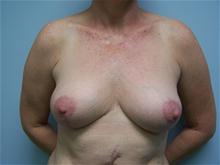 Breast Reduction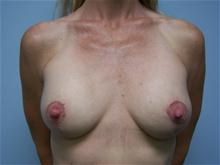 Breast Lift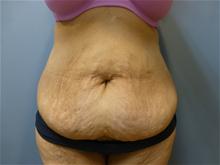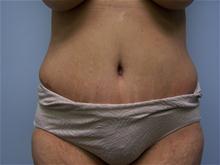 Tummy Tuck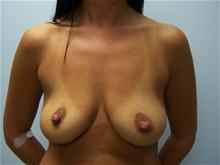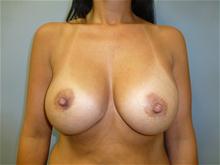 Breast Augmentation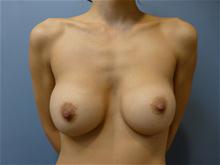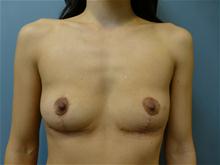 Breast Reduction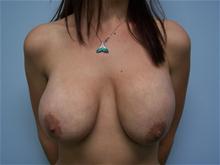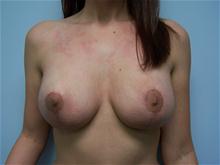 Breast Lift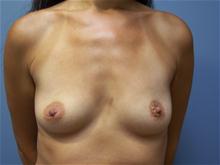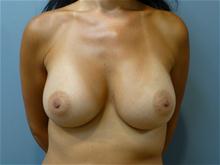 Breast Augmentation
Payment
Location
Our Location
Testimonials
Patient Testimonials
"Doctor Bandy, You are an asset to your profession. I am very happy with the results." -R.
"Dr. Bandy, You are amazing! You have touched my life in a beautiful way I never thought possible. I am so grateful for my "two new best friends" – hee hee! I love them. You do beautiful work and I am so lucky to have had you for my doctor. All the girls were so gracious and treated me with such special care." -B.
"Dr. Bandy, I'm so thankful to have found you! I wanted rhinoplasty for a long time and you instantly made me feel so safe and welcome in your facility. Thank you for being so caring and genuine and for listening to my concerns before working your magic on my nose and ears! You truly do have a gift! Words can't express the confidence you've given me! Kindest Regards" -Keira
"Thank you again from the bottom of my chin… – Hi Dr. Bandy, Just had to say thank you again for the beautiful work and care you took to transform my ugly fat chin to a slimmer one. I feel so much better about myself now. I will surely tell my friends about you! Thanks again." -V.B.
"I've never thought of myself as vain, yet I like looking good and have always tried to look my best and stay in shape. The one thing I always said was that I wouldn't look like a mom. I had three kids and got my body back every time. But, after having my fourth, by c-section, I was horrified. My tummy would not go back to being flat no matter what I did. And, my breasts, which I had fixed after my first three children completely changed. I had heard that Dr. Bandy does the best tummy tucks and a friend highly recommended her. I also had a hernia that needed fixing. To make a long story short, I called Dr. Bandy's office very last minute, towards the end of the year because of insurance issues. I needed to get the surgery done before the end of the year since the hernia portion would be covered by insurance. Melissa got me in and Dr. Bandy took a great deal of time explaining what she wanted to do, what I could expect and how much time I would need to recuperate. She answered every single question and concern I had. She did an amazing job and shattered every expectation I had. I now have a tiny waist, a flat stomach, an adorable belly button and a new outlook on life. I love being a mom…just not looking like a new one! My husband loves my new tummy and can't get over how tight and flat it is. Dr. Bandy also switched out my saline implants and gave me the perfect sized new Memory gels. I was hesitant about the size, but she made the right call! I can hardly wait for summer so I can finally wear a bikini for the first time in 8 years!!! I recommend Dr. Bandy to anyone who's looking to look and feel better about themselves." -S.R.
"Dr. Bandy, You're an extremely talented surgeon who does beautiful work. I admire the way you care about all your patients. Thank you for doing my surgery. My results are fantastic!" -J.
"Dear Dr. Bandy, You probably don't remember me, but in August of 2010 you performed my breast augmentation. You were the one doctor that I met with who truly understood my vision for my breasts and suggested an implant in the 600cc range (when other doctors had suggested 250-300cc max). Shortly after my surgery I became ill and was hospitalized and you came to check on me. You were amazing to me, and my breasts were exactly the way I envisioned they would be on my wedding day. My breasts are beautiful and I have loved them every day since you worked on them. But the way that they look is not the reason that I'm writing to thank you. I vaguely remember that in one of our conversations before my surgery you asked if I planned on having children. At the time we had no plans of having children, so when you asked I sort of paused because I wasn't sure why you were asking. Then you said that you would do something a little different if I were planning to breastfeed. We decided to leave it as an option. Fast forward 5 years, and in July of 2015 I gave birth to a daughter. The pediatrician and the lactation consultant at the hospital told me that because of the type of breast surgery that I had, I would likely have to supplement with formula. They said that most women that had augmentation/ lifts where the nipple was removed, couldn't produce enough milk to solely breastfeed a baby. At that point I was pretty devastated, but also very determined to do the best I could to breastfeed my baby. I definitely did not produce enough milk in the beginning and the baby wasn't gaining weight, so I had to supplement for a little while with formula. But the lactation consultant also gave me a feeding/ pumping schedule to follow, as well as some supplements to take. Within 2 weeks I was able stop supplementing with formula and solely breastfeed. We are now just over a week away from 7 months of exclusively feeding breastmilk! Both my pediatrician and my lactation consultant said that I had an amazing plastic surgeon, and the lactation consultant even said that she thought it was the best work she had ever seen. So, Dr. Bandy, I just wanted to send a note to say thank you. Thank you for doing such exceptional work on my breasts that I have been able to beat the odds and breastfeed my daughter for 7 months so far. You are awesome, my daughter and I thank you from the bottom of our hearts!" -Amanda
"I had been contemplating breast augmentation for years before actually having it done. Recent weight and the years themselves had not been kind to my breasts and they were no longer the ample, perky breasts they had been in my 20's. They had been one of my favorite physical parts about myself, but I had become embarrassed by them. With my wedding just around the corner, and having waited till my mid-thirties to get married for the first time, I wanted to look and feel perfect on my big day. Dr. Bandy was the only doctor that I met with that really understood what I envisioned for my breasts. She was so personable and had such a "real person" quality about her. Both Dr. Bandy and her staff were unbelievably amazing. I must have contacted them a dozen times before my procedure with different questions and they always got back to me right away. They all made me feel so comfortable on the day of my procedure that I didn't feel nervous at all! Every time I came in for a follow up exam, everyone wanted to see me and say Hi and tell me how great I looked! In addition, due to all the stress of planning my destination wedding, as well as a vacation for 17 people, I had huge dark circles under my eyes that could not be covered up by make-up. And my eyes were my other favorite physical part of myself! Like I said, I wanted to look and feel perfect on my wedding day. I was more nervous about having the Juvederm put in under my eyes than I was about the breast augmentation. But Dr. Bandy and her staff quickly calmed my nerves. After having it done I couldn't believe I had even been nervous in the first place! Thanks to the help of Dr. Bandy, I felt like a beautiful princess on my wedding day! More than a year and a half later and I still look at my breasts in the mirror and smile proudly. And nearly a year after having the Juvederm put in under my eyes, you would never know how dark the circles under my eyes had been! I feel so lucky to have been able to have Dr. Bandy help me improve how I felt about myself. I recommend her to everyone : )" -A.P.
"Dr. Bandy, Thank you for taking time out of your busy schedule to come in on a Sunday night to fix me and make me look normal again. The hour that you spent will last a lifetime and stay with me forever. You illustrated what it truly means to be a doctor. Thank You" -J
"Dr. Bandy, Everyday that goes by I am more pleased with the results of my procedure and convinced I made the right choice to have you and your staff perform it. From the first day I walked into your office in Torrance for a consultation to the surgery in Newport and follow-up visits, you and your staff have been wonderful." -Former Patient
"Thanks so much Dr. Bandy! …you're giving me a new lease on life…" -K.
"Dr. Bandy is amazing… I highly recommend Dr. Bandy to anyone!" -650 cc Silicone Breast Augmentation Patient
"To Dr. Bandy, I would like to show my appreciation to you for being such a caring person. You don't only make me look good you also make me feel good! Thanks!" -M.P.
"Dr Amy Bandy's staff is always a joy to be around, they make you feel comfortable the moment you walk into the office. Dr Bandy is professional and super sweet, I have had many procedures performed and would highly recommend Dr Amy T Bandy to anyone who is wanting to improve or accentuate their looks." -Jilly
"Dr. Bandy, I really thank you and your staff for such a wonderful job you have done. You and the staff have been sensitive and very helpful in every way. And WOW!! You did a great job. They're beautiful." -L.B.
"Dear Dr. Bandy-Entire Staff, Just a note of thanks for making my surgery as pleasant an experience as possible! Each of you treated me wonderfully and have been so helpful and friendly! I am completely happy with the results and again, thanks for everything!" -D.
"Dear Dr. Bandy, Every day while I am putting on my makeup and fixing my hair, I look into the mirror and think, I have got to put into writing what you have done for me. So here goes… I love the freedom my new and improved face gives me. I can get ready in a snap and go out into the world and put my best "face" forward. I feel like I look softer and happier without all the lines, especially since I no longer have that furrowed brow look." -Former Patient
"Dear Doctor Bandy, …you gave me a beautiful smile with an upper lip. I'm happy. I thank you with all my heart." -J.
"I'll never finish to thank you for what you have done to me, first with your wonderful work you did to my breast. I'm so happy..that surgery changed my life. Thank you again." -M.
"Dear. Amy Bandy and Staff, I am very delighted with my surgery. I have to tell you how great I look, and I feel much better about myself. Thank you so much." -S.
"I want to thank you for all you have done for me. I was so disappointed with the results of my last surgery that I thought all hope was lost. I feel very fortunate to have found you because you have changed my life. I smile more already! Thank you for being trustworthy and honest. I want you to know I will always be grateful. I hope you know just how special of a doctor you are. Thank you for taking good care of me." -A.
"Dr. Bandy and Staff, I just wanted to thank you for the wonderful job that you performed…" -S.
"Dr. Bandy, Thank you for making my life 3 cup sizes better! And being so kind while doing so!" -J.O.
"Thanks again for being so good at what you do!" -A.
"Dr. Bandy, Thanks for doing such an amazing job. You have made me look and feel so much better. I'm so glad I found you. I would highly recommend you to anyone." -S.
"Dear Dr. Bandy, I wanted to let you know that I am so impressed with my results – I am constantly getting compliments on my appearance. Thank you so much for the fabulous work you did. It has really given me the boost in my confidence that I needed. You and your staff are absolutely phenomenal. I visited a total of seven (7) cosmetic doctors before coming to you and I chose your office for several reasons; your office was always clean and inviting, your employees were always professional and I felt the connection as well as a sincere concern with each of them." -D.C.
"Dr. Bandy, Thank you again for my new "twins" they are gorgeous, and thank you for taking such good care of me from day one. Your work is a masterpiece. Your staff is awesome. God Bless You All." -Former Patient
"Thank you for being so kind and helpful with every visit and phone call. I am so pleased with my results, and I will be seeing all of you in office visits. Thanks for everything." -M.
"With love and appreciation for the wonderful improvement you have done for me. You have made me a happier person." -J.
"Dear. Dr. Bandy and your staff, I just wanted to thank you for everything. You are some of the nicest people I have ever met. You all made me feel really comfortable and safe. I'm happy that I got it done and that I got to meet you people. I would do it again in a heartbeat." -A.U.
"Dear Dr. Bandy, Thank you for everything! You helped me more than words could ever express. My dream of looking better came about with your help! I'm so very happy with my results. You and your staff are a class act…Thank you for your support, strength and grace in helping me receive a dream come true!" -V.
"Dr. Bandy treated me like her own family member. She listened closely to what I wanted, and gave me her educated and honest advice. She analyzed every possible outcome for me. She is so experienced and confident! Cosmetic surgery is a crucial life event. It is nerve-wracking and wonderful all at the same time. At the end of the day, your mirrored reflection is what you want improved. It's what you will live with every day. My result was outstanding and I am so happy. If you are planning cosmetic surgery, include Dr. Bandy on your list of considerations. She will not let you down. 🙂" -Rebecca
"I love Dr. Bandy for what she has been able to accomplish for me and my life. I feel confident and sexy again. Her staff treated me with such warmth and delicacy. I felt at home with all appointments. There are so many Plastic Surgeons on tv now these days that are touted as the best. However, through personal experience with friends and colleagues, I have discovered they are not as personable or as passionate about there abilities. I recommend Dr. Bandy to all my friends and family without losing sleep." -J.J.
"Dear Dr. Bandy and Staff, Thank you so much for the wonderful care and attention. I am told I look ten years younger!" -C.
"Dear Dr. Bandy, Thank you once again for everything! I feel and look great thanks to you." -E.
"I want to say "Thanks" for doing such a wonderful job on my chin and neck." -A.
"I can't say enough about Dr. Bandy and her staff. The nurses and anesthetist made me completely at ease the day of my surgeries. I am VERY pleased with my experience and would recommend Dr. Bandy to anyone. I had two procedures done and both were revisions from prior surgeries, there's no comparison. Dr. Bandy is passionate about her work and you see it in the results, she is meticulous to detail on every level. What's even more impressive is the level of engagement and support Dr. Bandy and her staff give the patient post recovery. P.S. This was my 3rd revision and 3rd plastic surgeon, my only regret is not finding Dr. Bandy years ago." -Diane N.
"She met every single expectation of mine and more! I will never forget the experience I had. My recovery was so fast and I can finally say, I love my new boobs. I am 100% happy with the results. I would like to thank Dr. Bandy and her staff for taking such good care of me, and for being so friendly and listening. I finally can say, I'M TRULY HAPPY WITH MYSELF NOW. Thanks" -Mandy
"Dear Dr. Bandy, Thank you for helping me feel better about myself. I now have a confidence that I've never had before! Thank you for your kind ways and changing my life." -B.A.
"Dear Dr. Bandy, I want to let you know how much I appreciate you and your great staff. Not only do you do beautiful work and possess a caring bedside manner, your genuine concern and the individual attention you give to your patients is something to be commended. From the first day of my consultation to the day I felt my last "twinge" of pain I never had any doubt I was receiving the very best care. And therefore in itself is a tremendous consolement for someone undergoing surgery for the 1st time! Thank you!" -D.P.
"Dear Girls, Thank you so much for being so good to me. You've made me feel like I was you only patient and that you had all the time in the world for my weird questions. I always look forward to my appointments." -A.V.
"I was beginning to see the first signs of aging skin, and it was really bothering me. So I decided to try the laser buff and shine peel that Dr. Bandy had been promoting via email, and I'm so glad I did! Now my skin looks amazingly clear and youthful again. The brown spots and wrinkles on my face have faded significantly. The pores in my t-zone are also much smaller and the overall clarity of my skin is just beautiful. I am hundred-percent pleased with the results and look forward to returning for more laser buff and shine treatments as needed. Thank you, Dr. Bandy!" -T.L.
"Thank you for taking such good care of me! You guys are awesome!" -K.
"Ladies, many women of my age, 67, want explant and complete capsule removal for a healthy chest. My research led me to Dr. Amy Bandy. I chose her for her experience in this procedure. During our consultation I felt listened to and heard as well. My results are amazing. Dr. Bandy's expertise resulted in a clear healthy chest, and a beautiful lift procedure. Dr. Bandy is my warrior princess. I was taken care of and cared for. Thank you Dr. and your professional and delightful staff for ensuring I am healthy." -M.C.
"…When my husband & I left her office we knew she was the one! We moved forward with Dr. Bandy on what I needed done (breast implants *big beautiful ones* & a lollipop lift). Dr. Bandy & her team have been there for me the whole way from the beginning & through all my post-op follow up visits. The results of my breast implants & lift are amazing *I love my new twin girls* and so does my husband! I'm extremely happy with my experience & results, I feel confident & complete again. As time goes by and my healing continues I am more and more impressed with my outcome. Dr. Bandy….my husband & I are convinced that we made the right choice to have you and your team perform my surgery. I highly recommend Dr. Bandy to everyone….you will be happy you did. Thank you …" -S.M.