Gary R. Culbertson, MD, FACS
Restore & Rejuvinate!!! Board Certified Plastic and Reconstructive Surgery Specialist Serving the South Carolina Wetlands for over 20 years. We offer a AAAASF OBS Level C Cosmetic Surgery Facility.
About
Meet Dr. Gary Culbertson
Whether it is desire to have larger breasts, a flatter tummy, restore the breast after breast cancer surgery or rejuvenate your appearance back to a more youthful state, you certainly are not alone. Many individuals have faced these issues and sought consultation of the specialized services offered by Plastic Surgeons.
Make sure to clearly express your concerns and even write down your questions. This is an exciting time that can and often does result in a life changing event. Let no one fool you. A change in your outward physical appearance can have dramatic effects on who you perceive yourself and how you are viewed by others. Many patients experience a boost in confidence and improved self worth.
Dr. Culbertson is recognized as a local expert in Aesthetic surgery and is sought out for primary and corrective Cosmetic Surgery. We offer a Cosmetic Surgical Center with the capability of General Anesthesia. Check us out a http://www.garyculbertson.com.

Your Consultation
Cosmetic Consults are only $50. Uninsured appoinments range from $100 and up.
Facilities
We own and operate the
Iris Surgery Center
. This is an American Association of Ambulatory Surgery Facility, Inc. accredited Office Based Cosmetic Surgery Center. This is a Level C facilty offering all forms of anesthesia including General Anesthia. You can see our facity here:
:
http://www.garyculbertson.com/virtual-tour/
Patient Testimonials
Thank you so much for the care and attention you provided me. My husband and I appreciate your taking the time to explain to us about my surgery before and after the operation. Your staff was so pleasant and professional. We appreciate the kindness and attention given to me." -Linda — Florence, SC
"Your patience, sensitivity, and genuine concern was one of the main reasons that I chose you; not once, but twice to place my life and body in your hands. Your calming reassurance and soothing "bedside" manner meant so very much when I or my husband had any concerns or questions regarding the surgeries and recoveries on each. I had hidden myself behind my weight for well over 30 years. In 2008, I decided to have gastric bypass done. Two years later the weight was gone, but my self confidence and esteem were still holding me back. So, we did our homework and researched several plastic surgeons. Our Insurance would have paid for my Breast surgery to be done in Charleston, but we chose you above those in Columbia and even in Charleston at MUSC, after meeting you the first time, we knew you were the right one. You took so much of your time to sit with my husband and I and explained the pros and cons of my Mastopexy and then the Tummy Tuck. When we had concerns and called for you after hours, your response time was awesome each time. It was never over an hour before you returned our calls and would bring me into your office to make sure I was on track and to just basically reassure us. That is so rare this day and time as too many Doctors treat people as just another addition to their bank account. Like we are part of a big production line. I thank God for leading us to you Dr. C. You alter more than bodies; at least for me you did. You altered my whole outlook. The sensitivity and support of your fine staff helped make my surgeries go as well as I think they could have. They are some of the best people I have had the pleasure of getting to know. Competent, sensitive physicians like you are the prize of the medical profession. I tell anyone who asks, how I went from a size 26 to a size 8 – Thus, my saying 'Body by God, Alterations by Dr. Culbertson'." -Nell — Sumter, SC
"Hi, I had a tummy tuck done by this surgeon on Sept. 28, 2012. I was a physical mess! Everyone thought I was 8 months pregnant. I had a small waist line but my stomach protruded out very bad and it sat real high. I went to a few doctors that told me that my muscles were torn loose and there was nothing I could do except exercise but my stomach would still never go back to the way it use to be. I had four c-sections in the past. I had a hernia and a huge diastasis recti. A friend told be about Dr. Culbertson and allowed me to see the work he did on her. I was very impressed. I also saw a few other friends that went to other doctors and looked a mess! Dr. Culberston, with the help of God, worked a miracle on me! A lot of people didn't recognize me after the surgery because I was so small. I am a diabetic and he took very good care of me in the healing process along with making sure my diabetes was under control. He has years and years of experience doing this type of work. He don't just do enough to get by or to get your money, he operates on you to achieve not only the best look possible, but he realize his reputation depends on it and he builds his clientele by EXAMPLE! Your will not go wrong if you choose Dr. Culbertson. I was one on his worst cases and I look AMAZING! If you don't want to take just my word for it , schedule a consultation and ask to see a Sept 28th 2012 case, and if that don't stop you from looking at any other surgeon, nothing will!!!!! Thanks for everything Dr. Culbertson! You are truly the best! My experience with you and your staff has been GREAT!" -B. E. — Florence, SC
Procedures
Procedures Performed
Buttock Lift with Augmentation
Chemical Peels, IPL, Fractional CO2 Laser Treatments
Cleft Lip and Palate Repair
Ear Reconstruction Surgery
Head and Neck Cancer Reconstruction
Head and Neck Skin Cancer Reconstruction
Lip Augmentation/Enhancement
Ask A Surgeon
Photo Gallery
Before and after patient photos from Dr. Gary Culbertson. Use the menu to filter by procedure.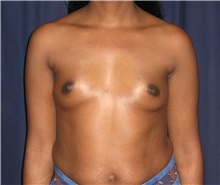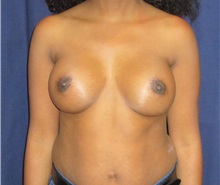 Breast Augmentation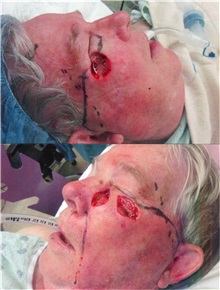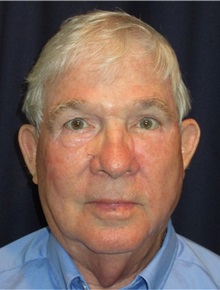 Skin Cancer Removal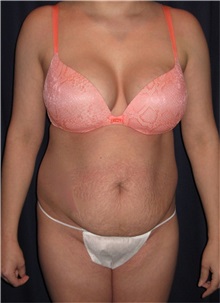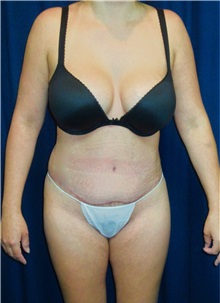 Tummy Tuck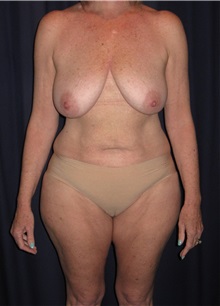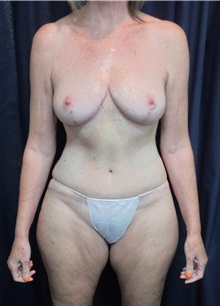 Mommy Makeover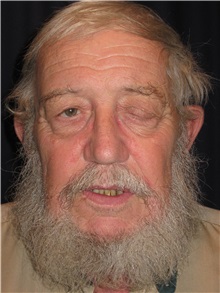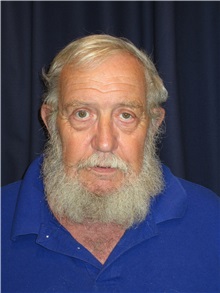 Eyelid Ptosis Repair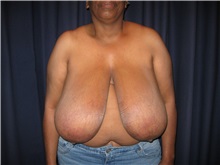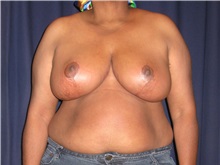 Breast Reduction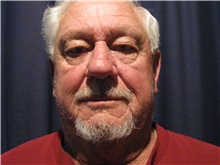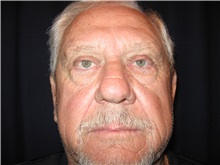 Eyelid Surgery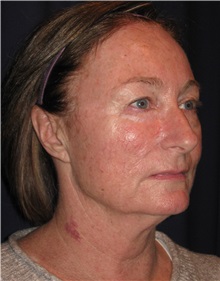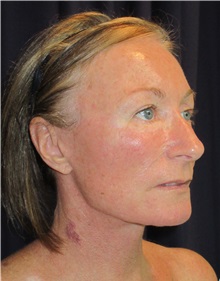 Facelift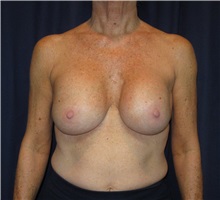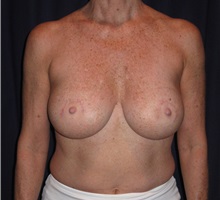 Breast Implant Removal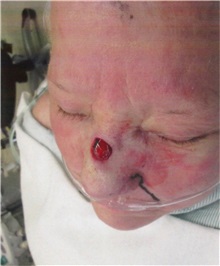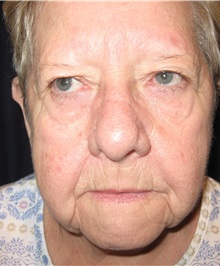 Head and Neck Skin Cancer Reconstruction
Payment
Payment Options
Location
Our Location
Testimonials
Patient Testimonials
Thank you so much for the care and attention you provided me. My husband and I appreciate your taking the time to explain to us about my surgery before and after the operation. Your staff was so pleasant and professional. We appreciate the kindness and attention given to me." -Linda — Florence, SC
"Your patience, sensitivity, and genuine concern was one of the main reasons that I chose you; not once, but twice to place my life and body in your hands. Your calming reassurance and soothing "bedside" manner meant so very much when I or my husband had any concerns or questions regarding the surgeries and recoveries on each. I had hidden myself behind my weight for well over 30 years. In 2008, I decided to have gastric bypass done. Two years later the weight was gone, but my self confidence and esteem were still holding me back. So, we did our homework and researched several plastic surgeons. Our Insurance would have paid for my Breast surgery to be done in Charleston, but we chose you above those in Columbia and even in Charleston at MUSC, after meeting you the first time, we knew you were the right one. You took so much of your time to sit with my husband and I and explained the pros and cons of my Mastopexy and then the Tummy Tuck. When we had concerns and called for you after hours, your response time was awesome each time. It was never over an hour before you returned our calls and would bring me into your office to make sure I was on track and to just basically reassure us. That is so rare this day and time as too many Doctors treat people as just another addition to their bank account. Like we are part of a big production line. I thank God for leading us to you Dr. C. You alter more than bodies; at least for me you did. You altered my whole outlook. The sensitivity and support of your fine staff helped make my surgeries go as well as I think they could have. They are some of the best people I have had the pleasure of getting to know. Competent, sensitive physicians like you are the prize of the medical profession. I tell anyone who asks, how I went from a size 26 to a size 8 – Thus, my saying 'Body by God, Alterations by Dr. Culbertson'." -Nell — Sumter, SC
"Hi, I had a tummy tuck done by this surgeon on Sept. 28, 2012. I was a physical mess! Everyone thought I was 8 months pregnant. I had a small waist line but my stomach protruded out very bad and it sat real high. I went to a few doctors that told me that my muscles were torn loose and there was nothing I could do except exercise but my stomach would still never go back to the way it use to be. I had four c-sections in the past. I had a hernia and a huge diastasis recti. A friend told be about Dr. Culbertson and allowed me to see the work he did on her. I was very impressed. I also saw a few other friends that went to other doctors and looked a mess! Dr. Culberston, with the help of God, worked a miracle on me! A lot of people didn't recognize me after the surgery because I was so small. I am a diabetic and he took very good care of me in the healing process along with making sure my diabetes was under control. He has years and years of experience doing this type of work. He don't just do enough to get by or to get your money, he operates on you to achieve not only the best look possible, but he realize his reputation depends on it and he builds his clientele by EXAMPLE! Your will not go wrong if you choose Dr. Culbertson. I was one on his worst cases and I look AMAZING! If you don't want to take just my word for it , schedule a consultation and ask to see a Sept 28th 2012 case, and if that don't stop you from looking at any other surgeon, nothing will!!!!! Thanks for everything Dr. Culbertson! You are truly the best! My experience with you and your staff has been GREAT!" -B. E. — Florence, SC
"Words can never fully express how much we appreciate all that you have done for Mom. You are not only a skilled physician; you are truly a compassionate one! This has meant so much to as during such a difficult ordeal. It makes a hard situation a little easier when you know you can trust and depend on your physician. Thank you for all you do. You truly are an angel." -Jackie, Carla & Debra — Sumter, SC
"I just wanted to drop you a note to thank you for everything you've done for me. My incisions are healing well, and I am feeling better every day. You've made a "huge" Improvement in my quality of life. Thank you again." -Laurie — Columbia, SC
"I have had the privilege of visiting and being your patient on three different occasions over the past 12 years. Even moving 3 hours away — I never considered anyone but you. The chin/cheek/CO2 Laser procedure you completed on me has already lifted my spirits. I feel as an older woman it is essential to do all we can to care for ourselves and for me that includes a bit of cosmetic surgery ever few years. On each visit to your office —-no matter the questions; you are always content to answer. Your expertise is comforting and your kindness and concerning nature incredible. During the decision making appointment; you give recommendations that are factually sound which has helped to ensure I make the best decisions that will offer the maximum benefits. You go beyond to explain and make sure I know what to expect as well as how to keep the treated areas clean….. "The Solution to Pollution is Dilution". Upon the follow up visits your words are encouraging even during the swelling weeks when we all need a bit of up-lifting. When I have needed to ask a question after the appointment….. You are always there to send the answer. How privileged I have been to have found such an astonishing Plastic Surgeon. Grant is always accommodating as he knows I have three hours to travel for appointments. He has always been helpful and rearranged times for me and I so gratefully appreciate his gestures. When I have called in with a questions —- He returns the call in a short time frame. Belinda is amazing and awesome. She ensures I have my prescriptions (calls them in so they are ready when I arrive at the pharmacy) —directions for prep—-aftercare—-as well as notes that ensure I follow the daily meds and hygiene routine as needed. In the office she is considerate and genuine. With her proficiency and stellar personality — she delivers an ease to the patients with positive comments about the procedures and of course brags on you Dr. Culbertson as being the BEST!!!! Day of the surgery— On the day of the surgery I was greeted by Donna and Oscar. I had met Oscar during my past two surgeries. Their professionalism, kind-heartedness and compassionate nature makes them true priceless jewels on your team. The morning of surgery is a bit unsettling for anyone– but they go out of their way to keep you calm and at ease. They explain each step that they are taking to ensure the best possible experience during the surgery. What amazing professionals. Dr. Culbertson, Thank you so kindly for being a Proficient, Skilled, Professional and Thoughtful Doctor. I appreciate all that you have done for me and I have been satisfied with the results each time." -Elizabeth — Charlotte, SC