Joshua M. Cooper, MD
Dr. Cooper is board certified by the American Board of Plastic Surgery (ABPS). He is also an active member of the American Society of Plastic Surgeons (ASPS). He is in private practice at Sound Plastic Surgery in Seattle, located adjacent to University Village. He specializes in cosmetic surgery of the face, breasts, and body.
About
Meet Dr. Joshua Cooper
Over the course of his career, he has developed a love for aesthetic surgery of the face, breasts, and body. He particularly enjoys facial rejuvenation, breast enhancement, and body contouring. Dr. Cooper makes compassionate patient care central to his practice. He finds that careful attention to detail and trusting relationships with his patients produce high patient satisfaction and excellent surgical outcomes.
Outside of his plastic surgical practice, Dr. Cooper enjoys sailing on Puget Sound, skiing, playing golf, and enjoying time with his wife and two sons.
Growing Up
Dr. Cooper grew up in the Midwest, in Omaha, Nebraska. As the son of a dedicated physician, Dr. Cooper observed the profoundly positive impact that a doctor could have on his patients. Additionally, while in high school, he had the unique opportunity to scrub in on surgical cases with some neurosurgeons and general surgeons in Omaha. During these cases, he realized his love for anatomy and the operating room. Thus, from a fairly young age he decided he would embark upon a career in medicine.
Undergraduate Studies
Dr. Cooper graduated Cum Laude at the University of California, San Diego in La Jolla, a world-renowned epicenter for biologic research. In addition to a rigorous pre-medical curriculum, Dr. Cooper studied American History, and he was invited to write an honors thesis as well for the Department of History. Additionally, Dr. Cooper taught beginning and advanced sailing classes in San Diego's Mission Bay to many eager college students interested in taking advantage of San Diego's abundant wind and sun.
Medical School and Residencies
Dr. Cooper returned back to his home town of Omaha to attend medical school. While at the University of Nebraska Medical Center, he developed a love for surgery, and decided to pursue a residency in general surgery. (He also developed a love for another medical student named Emily, whom he married during medical school!)
Dr. Cooper then completed his residency in general surgery at Virginia Mason Medical Center in Seattle. During his residency he was lucky enough to have the chance to spend a lot of time with plastic surgeons at both Virginia Mason and the University of Washington. Having never been exposed to plastic surgery in medical school, he realized during his intern year as a general surgery resident, how amazing the field of plastic surgery was and decided that after completing his general surgery residency, he would go on to pursue a fellowship in plastic surgery.
After completing his general surgery residency and becoming board certified in general surgery, he attended the highly esteemed and rigorous Indiana University School of Medicine's plastic and reconstructive surgery residency program. While there he was exposed to a multitude of aesthetic and reconstructive surgery cases, being taught by some of the nation's leaders in the academic field.
Patient Care
After completing his plastic surgery training, Dr. Cooper was recruited back to the Pacific Northwest where he has built a plastic surgery practice centered upon one goal: providing the best care possible to each individual patient. Compassionate, patient-centered care is what his surgical practice is hinged upon.
Your Consultation
http://www.soundplasticsurgery.com
-During your consult with Dr. Cooper you will have ample time to ask him all of your questions!
-He will review with you your surgical or non-surgical options. He will discuss the operative technique, recovery, potential complications, and you will also receive a price quote.
Patient Testimonials
"Best Botox Provider and Super Professional" Dr. Cooper is very professional and does fantastic work. He also differs from many in the industry as he does not talk you into a bunch of "needed" things. I never feel pressured to do any treatment or feel "sold" to. *RealSelf Review
"Mommy Makeover Wonderful Doctor, Amazing Results!" Dr. Cooper was my 3rd consultation and after meeting with him, I knew that he was my top choice! His expertise helped me in my decisions and he took time to address my concerns. He is great! Highly recommend! *RealSelf Review
"Dr. Cooper - Outstanding at Performing and Understanding Botox" Dr. Cooper is friendly, understanding, professional and genuine. He has a delicate touch with Botox and did an outstanding job. When I asked about other procedures he took his time, was easy to understand and did not push or sell any unnecessary services and made me feel very comfortable. His work speaks for itself and I will always feel safer having Dr. Cooper, a Board Certified Plastic Surgeon place my Botox. *RealSelf Review
Procedures
Procedures Performed
Buttock Lift with Augmentation
Lip Augmentation/Enhancement
Photo Gallery
Before and after patient photos from Dr. Joshua Cooper. Use the menu to filter by procedure.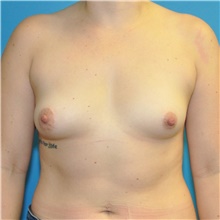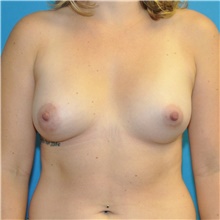 Breast Augmentation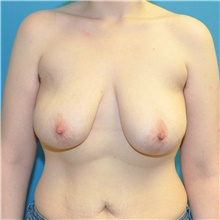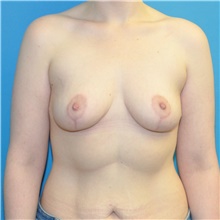 Breast Reduction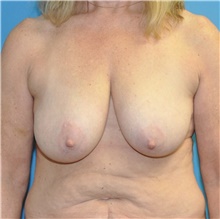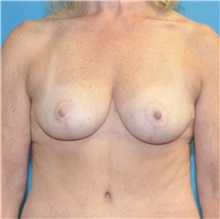 Breast Lift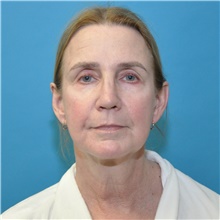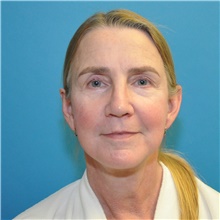 Facelift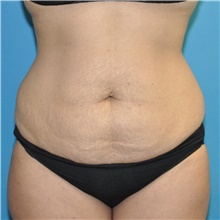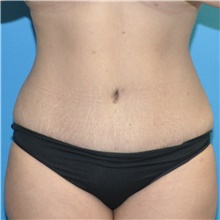 Tummy Tuck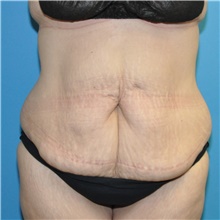 Body Lift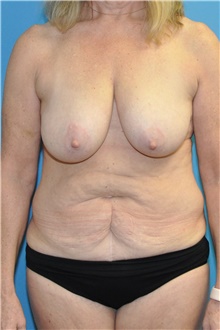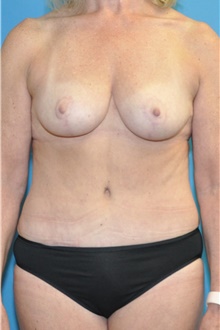 Mommy Makeover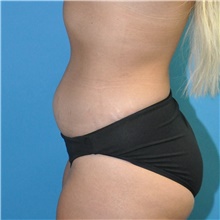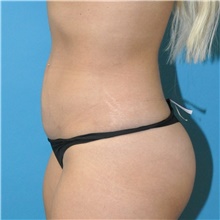 Liposuction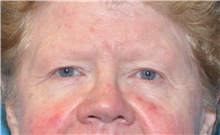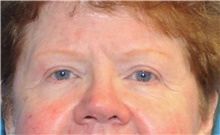 Eyelid Surgery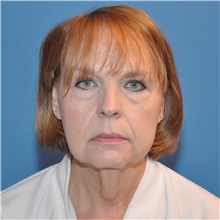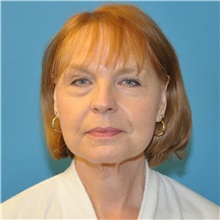 Neck Lift
Payment
Location
Our Location
Testimonials
Patient Testimonials
"Best Botox Provider and Super Professional" Dr. Cooper is very professional and does fantastic work. He also differs from many in the industry as he does not talk you into a bunch of "needed" things. I never feel pressured to do any treatment or feel "sold" to. *RealSelf Review
"Mommy Makeover Wonderful Doctor, Amazing Results!" Dr. Cooper was my 3rd consultation and after meeting with him, I knew that he was my top choice! His expertise helped me in my decisions and he took time to address my concerns. He is great! Highly recommend! *RealSelf Review
"Dr. Cooper - Outstanding at Performing and Understanding Botox" Dr. Cooper is friendly, understanding, professional and genuine. He has a delicate touch with Botox and did an outstanding job. When I asked about other procedures he took his time, was easy to understand and did not push or sell any unnecessary services and made me feel very comfortable. His work speaks for itself and I will always feel safer having Dr. Cooper, a Board Certified Plastic Surgeon place my Botox. *RealSelf Review
"Finally had a Mommy Makeover, and I'm thrilled with the results!" I spent 3 years researching, reading reviews and dreaming of my mommy makeover. I can't even express how happy I am that I ended up having my procedure done with Dr. Cooper at Sound Plastic Surgery. First off, the entire team at this office is absolutely wonderful. I was so nervous just to go in for a consultation, but Dr. Cooper and Jacey were extremely professional and made what felt like an awkward situation for me rather comfortable. I ended up doing a tummy tuck w/lipo, breast lift and breast augmentation. Dr. Cooper was great at explaining what to expect and answering questions. I felt well informed and prepared heading into surgery and during recovery. Dr. Cooper even called the evening following my surgery to check in and made himself available by cell at any hour. At the end of the day, the most important piece is the end result. I am beyond pleased with the work that Dr. Cooper performed. I will be going back to him for any future cosmetic needs. *RealSelf Review
"Breast Augmentation, Like a Family..." I've been to see Dr. Cooper at least three times in the last 4-5 years for multiple consultations as I have been on the fence about breast augmentation for over 20 years. He was consistently helpful and personable every time. Finally, I made the decision in June and I am very happy I did. Dr. Cooper and his staff have been so wonderful. I definitely recommend him if you are making this decision. *RealSelf Review
"Breast Lift: Cannot even begin to describe how happy I am!" I could not have asked for a better experience. The entire office is professional while also being friendly and so caring! I interviewed 3 different surgeons to have a breast augmentation and lift. Dr. Coopers entire office, from his wonderful medical assistant Anna, to Bella the lovely receptionist, to Erin, the one who ties everything together, to Dr. Cooper, the artist who made my breasts look unlike I ever thought they could! Dr. Cooper decided it was best for me to do my two surgeries separate. I am currently recovering from just the lift, but am so pleased with how flawless they are already. The recovery has been easy with very little pain. I highly recommend this office with complete confidence. Dr Cooper has also done juvederm in my lips and knew exactly where to place it for that full lip look. I will be recommending him to friends, family, and anyone I see asking for a Seattle Plastic Surgeon. My future surgeries will be will Dr. Cooper. I'm SO happy. Thank you Dr. Cooper & Office. *RealSelf Review
"Breast Lift Nothing but the Best" I was referred to Dr. Cooper by another physician friend. I had interviewed two other plastic surgeons before Dr. Cooper. Everyone connected with his office does a superior job. Dr. Cooper is soft-spoken, listens and asks questions himself to be sure he understood my needs. Ana and Bella in the office remembered me from each visit, and Erin pulled the whole thing together by overseeing the paperwork. The parking is easy, the office looks professional too. I am very happy with my results and would heartily recommend him. *RealSelf Review
"Breast Reduction: A Year Later" It's been a year since my surgery and I am really happy with the results. I used to have shoulder, back and neck pain everyday. I went to 3 different consultations but when I came to Dr. Cooper I felt most heard and comfortable. My life quality has become so much better. Will definitely recommend. *RealSelf Review
"Breast Lift with Implants: Friendly Staff Great Work" The staff are all very friendly and helpful. I felt comfortable during all of my appointments pre and post op. I am 6 months post op and love the results! I was looking for a fuller but natural look and that's exactly what I got. I highly recommend Dr. Cooper. *RealSelf Review
"Breast Lift Amazing Results!" Dr. Cooper and his staff were extremely professional from the first visit. He was available for phone calls of emails throughout the process. After weight loss I looked like I was a deflated balloon. I am amazed how wonderful I look now. I can finally wear a bikini without being concerned. *RealSelf Review
"Dual plane gummy silicone breast implants" After going to a few consults in my hometown of Anchorage I found Dr. cooper on real self and flew to Seattle for a consult. The consult was simple with kind people helping me. But the best part was before my operation I was so scared. I had never been under any anesthesia before or had any kind of surgery. The staff was extremely kind and patient with me and I can't thank them enough. Dr. Cooper followed up with me that evening let me know I can call his cell at anytime if needed. *RealSelf Review
"Botox Experience" I've been going to Dr. Cooper for Botox injections for almost a year now. I couldn't be happier with the results -- my face is noticeably more youthful looking, yet still very expressive. I wish I started Botox years ago! Dr. Cooper is very professional and the staff are kind and courteous. No need to keep looking around -- I've found my place! *Google Review
"Breast Augmentation Absolutely Amazing!" I am so very happy that I chose Dr. Cooper and Sound Plastic Surgery! Everyone was extremely personable, knowledgeable, and professional. They were all very thorough in their explanations and patient with me when I asked my numerous questions. It was evident that they all loved their job/role, and that they cared for their patients. I am extremely ecstatic and pleased with the results of my breast augmentation! I highly recommend Dr. Cooper and his team! Trust me!!! *RealSelf Review
"Breast Implant Removal" Dr. Cooper and his staff are very personable, caring, and professional. I needed one of my breast implants replaced because it had deflated. At first, I was fearful and imagining all kinds worst case scenarios. Dr. Josh Cooper was quick to reassure me that the procedure would be a success with none of the extreme fears that I had imagined. He was 100% right! I am so happy with my results, that I forgot I have had the surgery 6 weeks ago. I'd recommend Dr. Cooper and his office any day of the week. *Google Review on Sound Plastic Surgery/Dr. Cooper
Botox: Great Experience "Great experience" Dr. Cooper has a great bedside manner and took the time to answer my many questions. I loved the result of the Botox, it's the best Botox Treatment I've had with no side effects. The front desk and staff are also great. I'll definitely be back! *RealSelf Review
"Breast Reduction Awesome Sauce!" Dr Cooper was amazing! He really did a great job on my surgery. He was able to make me feel comfortable and confident that I was doing what was best for me. Without a doubt I knew he was the man for the job. The surgery went well and I am so happy with the outcome. He did a fantastic job! Also the staff is always so friendly and kind. They knew me by name and also made me feel welcomed. I would definitely go back for more surgeries! *RealSelf Review
Best Doctor Ever Best experience with any doctor hands down. He took his time explaining the procedure and really ensuring that I understood what results I wanted and what to do to get those results. I've had tons of people ask where I got my surgery done because he did such an amazing job. The staff are all amazing and so extremely nice and the office has a very relaxed atmosphere. I'd 100% recommend him to anyone. *RealSelf Review
"Breast Augmentation" Absolutely love Dr. Cooper the 3 wonderful ladies who make it run smoothly! You ladies are the best! And Dr. Cooper is so sweet, gentle, and an artist with his hands! I love my new look and appreciate everything Sound Plastic has done for me and my self-image. I have renewed confidence and love my new body and face! Thank you Dr. Cooper and staff for being professional and for helping me make the best decisions! *Google Review on Sound Plastic Surgery/Dr. Cooper
"Botox: Amazing Experience" Best experience getting Botox I have ever had. Office staff are friendly, welcoming, kind and Dr.Cooper is awesome! Wouldn't go anywhere else for treatment ever again. It's also great price wise. Totally recommend! *RealSelf Review
"Breast augmentation" 1 year ago today I got a breast augmentation by Dr. Cooper in Seattle. I got 520/560 ccs duel plane. Pre op I was a 34b. Now I am a 34G. I am 5'9 155-165lbs. Healing was smooth. I was off pain medicine by day 2. Dr. Cooper called me the evening of my procedure to check on how I was feeling. Dr. Cooper is very professional and made me feel comfortable. When I was looking for a Dr for this procedure I picked him over another dr that was cheaper because I liked how he made me feel. Dr. Cooper and his staff are all very friendly and made this process great. I have also referred one of my friends to him. She had her procedure a couple months ago and is also very satisfied. *RealSelf Review
"I had been having back, shoulder, and neckpain..." I had been having back, shoulder, and neck pains for years. I was getting trigger point injections, massages, and going to physical therapy. Nothing helped. I went to Dr. Cooper at Sound plastic surgery, he, and his staff, was amazing from the start. They totally put my mind at ease, and made me feel safe and comfortable. They surgery was a major success, I went from around an F cup to a C cup, and couldn't be happier. After the surgery, Dr. Cooper and Ana were so amazing at putting any fears I had to rest, and Erin was the nicest whenever I called with questions. I have recomended, and will gain, Sound Plastic surgery to quite a few people. If you are in Washington state, and are in need, or want, of plastic surgery, call this office!! *RealSelf
"Great Experience with Dr. Cooper for Breast Augmentation" Great experience with Dr. Cooper and his team! After having two kids, my cup size went from B to A-. I had always thinking of breast augmentation but don't have the courage to do it. Finally I decided to do the procedure. I did a lot of research and I consulted 7-8 doctors before I made the decision to go with Dr. Cooper. His down-to-earth attitude, the techniques he explained to me made me feel confident in making the choice. I am glad I chose Dr. Cooper. The scheduling, surgery and recovery all went well. I wasn't feeling pain at all, just a little discomfort, which is the nature process of healing. After the augmentation, I feel I am like a woman now. Recovery has been smooth and easy so far. Highly recommend to anyone who is considering the same procedure. *RealSelf Review
"Botox: The best" Dr. Cooper is THE BEST! I have been getting botox for years and it has always been the most professional, top notch experience. I have referred him to several friends for other services and they have nothing but good things to say after! *RealSelf Review