Michael J. Frederick, MD
Le Spa Plastic Surgery is the home of Harvard trained and Board Certified Plastic Surgeon Dr. Michael Frederick. World class results and concierge care go hand in hand, and we are equipped to turn your cosmetic and aesthetic dreams into reality. We offer a unique and individualized patient experience that is backed by a team of experts to ensure this journey is as perfect and beautiful as you!
About
Meet Dr. Michael Frederick
Dr. Mike specializes in cosmetic surgery tailored to your specific goals. He combines his innovative world class training at Harvard with discriminating eye and artistry to achieve the best possible result for each individual. Patients repeatedly express that they knew instantly that they had met a special, caring, and uniquely talented surgeon, that above all else would listen to their needs and work with them to achieve their ideal image. As with everything he does, Dr. Frederick brings a constant pursuit of perfection to his surgeries. He loves plastic surgery because of its powerful effects on self-esteem, self-confidence, and overall well-being. His patients love plastic surgery for the same reasons, though many might not realize it before surgery, they certainly recognize this afterwards.
On a journey that began on a 60-acre avocado farm just north of Santa Barbara, California, Dr. Frederick grew up outdoors and surrounded by natural beauty. Though his involvement in sailing, scuba diving, competitive swimming and waterpolo had influenced his decision to major in marine biology, his long term plan made a radical shift in vision when his older sister Stacey was diagnosed with Ovarian Cancer as a carrier of the BRCA 2 gene. After watching his sister lose her fight with this disease, and witnessing the devastating effects it has on one's body and ultimately one's mind; Dr. Frederick knew that reconstructive plastic surgery was his calling.
After graduating Summa Cum Laude from UCLA, he attended medical school at the prestigious University of California, San Francisco, notably ranked third in the country. There, he was awarded the Dean's Scholarship and received research grants to study transplant immunology, which would help him later in life as he participated on the plastic surgery team in two of the world's first face transplantations at Brigham and Women's Hospital in Boston, Massachusetts. Dr. Frederick was the ideal candidate to take part in complex medical cases such as these, as he had graduated at the top of his class and was awarded the highest final adjective of "Superior".
Dr. Frederick attended Harvard University for his plastic surgery training, and was selected by the faculty to serve as the first Chief Resident at the renowned Massachusetts General Hospital. While there he authored several articles, including cosmetic plastic surgery book chapters and publications in Plastic and Reconstructive Surgery and Annals of Plastic Surgery. Additionally, he was invited to speak on novel surgical techniques at several national plastic surgery meetings.
In addition to his training at Harvard, he studied at The Pitanguy Clinic in Rio De Janiero, Brazil, learning the most advanced techniques in aesthetic surgery. "Cookie cutter plastic surgery just doesn't work anymore," says Dr. Frederick. "Modern concepts have completely changed the approach to plastic surgery from strictly excision (taking away) to now sculpting, shaping and transforming bodies, much like Michelangelo. The most important thing to me is listening to the patient, understanding what their goals are and then creating that vision. When people feel good about their image it positively impacts every aspect of their lives," Dr Frederick says. "They stand taller, walk with purpose and enter a room with confidence. My goal as a plastic surgeon is to help my patients be their best selves."
Your Consultation
There is never a charge for cosmetic consultations because I want you to learn as much as possible about plastic surgery before making any decisions about your body. When you come to the office you will meet with one of my patient coordinators who will go over the entire process from start to finish. You will then meet with me to discuss what you want to achieve and how I can help you. During the consultation I will explain to you what your best surgical or non surgical options are to realize your goals and answer any questions that you may have.
Facilities
I operate at AAAASF certified surgical facilities
Patient Testimonials
Terrified of needles, I bit the bullet and decided to give it a whirl with Botox! Dr. Mike not only calmed my nerves but was so professional and pleasant, I'm now obsessed with getting Botox! His bedside manner is welcoming and friendly! He explained everything he was going to do and even gave me options before he started 'making me perfect' I will continue to send him all my friends! By far the best in the biz!!
I had a BBL with Dr. Mike and I can say it was the best decision I ever made. I'm in love with my results and I will definitely be back. 100% recommend
Extremely responsive and knowledgeable. Truly cares about patients and their outcomes. Highly recommend. Thank you Dr.Mike!
Procedures
Procedures Performed
Buttock Lift with Augmentation
Chemical Peels, IPL, Fractional CO2 Laser Treatments
Deviated Septum Correction
Head and Neck Skin Cancer Reconstruction
Lip Augmentation / Enhancement
Photo Gallery
Before and after patient photos from Dr. Michael Frederick. Use the menu to filter by procedure.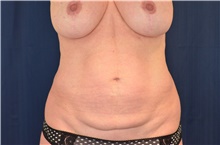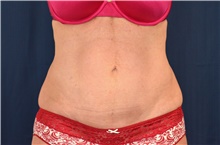 Tummy Tuck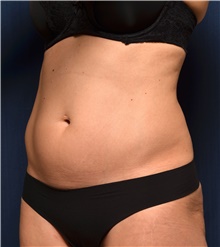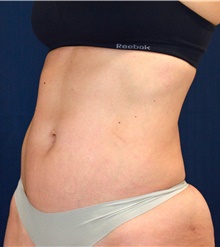 Arm Lift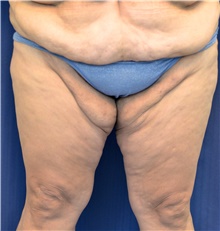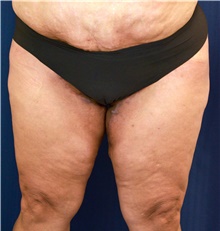 Thigh Lift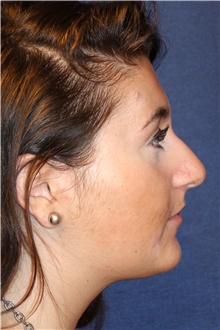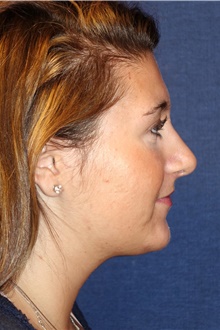 Rhinoplasty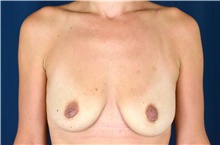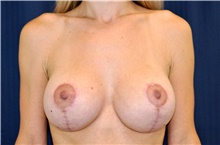 Breast Lift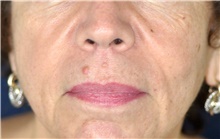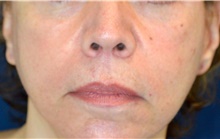 Lip Augmentation / Enhancement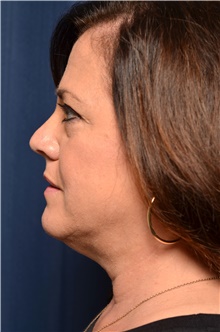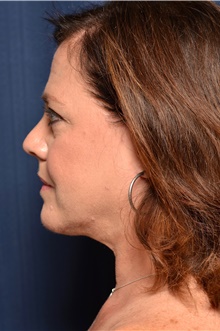 Liposuction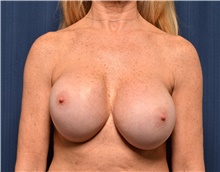 Breast Implant Revision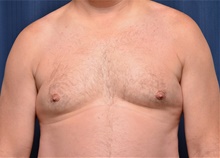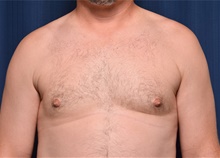 Male Breast Reduction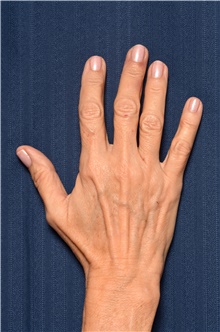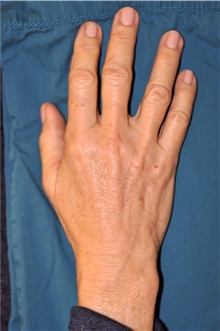 Hand Surgery
Payment
Location
Testimonials
Patient Testimonials
Terrified of needles, I bit the bullet and decided to give it a whirl with Botox! Dr. Mike not only calmed my nerves but was so professional and pleasant, I'm now obsessed with getting Botox! His bedside manner is welcoming and friendly! He explained everything he was going to do and even gave me options before he started 'making me perfect' I will continue to send him all my friends! By far the best in the biz!!
I had a BBL with Dr. Mike and I can say it was the best decision I ever made. I'm in love with my results and I will definitely be back. 100% recommend
Extremely responsive and knowledgeable. Truly cares about patients and their outcomes. Highly recommend. Thank you Dr.Mike!
Dr Mike is a genius!!! He did an excellent job and he is one of the nicest, kindest doctors I've ever met. Very skilled and so kind. For me , he's a keeper!!!
I had a terrific experience as a patient of Dr. Michael Frederick. He is a gifted surgeon with a great bedside manner and is very thorough and detailed in his approach. I am thrilled with my results. Thank you Dr. Mike for the bikini body just in time for summer!
Dr. Mike is a master at his craft, plus he's got a wonderful team behind him to ensure the best results possible. From the initial consultation to the post-op, it was a pleasure dealing with Dr. Mike. He explained all of my options prior to the surgery and all of the details of the procedure itself. Recovery was a breeze as he promised, and I'm absolutely thrilled with the results!! I highly recommend Dr. Mike from start to finish, he'll be the first person I call for my next procedure!
Highly recommend. Incredibly talented, attentive and easy to talk to. I could not be happier with the results from my corrective breast augmentation. He sets the bar high; if you are looking for an inovative, knowledgeable surgeon, look no further than Dr. Mike.
Dr. Mike is absolutely amazing!! After 2kids in two years I had a lot extra fat that wouldn't go away. I disliked the way I looked and shied away from pictures. At 7mths postpartum I decided to do something about it. I elected to have liposuction of my back, stomach, inner and outter thighs as well as my flanks. It was the best decision ever!!! I went from a size 12 to a size 6. I lost 6inches from around my hips. Words cannot describe how much this has transformed my life. I'm confident and happier than I've been in a long time. Now I'm planning my wedding and I get to wear my dream dress! I can not thank the staff and Dr. Mike more. Thank you for giving me my confidence as well as my body back!
I'm not exactly sure why but for some odd reason when I first met Dr. Mike I felt like I was talking to my brother ( this person that I've been talking to most of my life) he asked me what happened and I was honest with him and I said I really screwed up my forehead, I was drinking and I fell and I hit the door jam. He was completely non-judgmental and he went right to work! All he could think of was, how could he make this better?????AND he was on his way to a luncheon!!! So, in a suit and tie, beautiful by the way, he threw a drape over me and told me what he had to do, and he just took care of it. Needless to say I was brokenhearted as a single female that now I had this big gash in my forehead. Dr. Mike did his thing,,,,,,I go back a week or so later and he takes the bandages off and he hands me a mirror. I was in tears I couldn't believe that something so horrible was able to mend under his hands so beautifully. So I have nothing but high praise for this gentleman this doctor and I highly recommend him!! Feel free to give me a call if you need anymore information but I think I covered it all. From the bottom of my heart, thank you so much Dr. Mike for making my heart happy. ❤️
I struggled with the thought of being "put under" for a long time. After my consultation with Dr. Mike & his wonderful staff anxiety had become excitement. Needless to say, I couldn't be happier with my results! After 31 years I finally know what self confidence feels like. I was at ease during every step of the process... from the initial consultation to surgery, to recovery and follow up. Dr. Mike is not only a true artist but cares about each patient on an individual level. Thank you!
Dr Mike is an amazing plastic surgeon. I have had multiple procedures with him and couldn't be more pleased. My results are fantastic and have exceeded my expectations on every level. From start to finish he is there for you to answer questions and to guide you. His office staff is wonderful and they truly care about your satisfaction. I have referred both family and friends to him, and they were just as thrilled. From minor procedures to the extremely complex, there is no one that I trust more. Choose Dr Mike Frederick for all of your plastic surgery needs and you'll be just as thrilled as I am.
Dr. Mike is AMAZING! Extremely patient and kind and most importantly knowledgeable. I chose Dr Mike for a breast augmentation and lift and I can't believe my results! He made me feel incredible! I would recommend him to anyone!
I went to dr mike after my sister had a breast augmentation done by him, her and I both loved the results! I went to dr mike in January for a breast augmentation and I am more than happy!! He is really the best and the whole team is awesome. They make you feel 100% comfortable and they are always super helpful with any questions or concerns. My sister has had a few other things done by Dr Mike and the results are always perfect! Thank you Dr. mike, you are the best and the only Doctor my sister and I will go to!
I recently had a labiaplasty with Dr.Mike and it could not have been better. I am beyond happy with my results and how easy the procedure was! Everyone in this office is kind and professional and they made me feel comfortable during a consult/ surgery I was extremely nervous to even talk about. I HIGHLY recommend this office and Dr. Mike.
Dr. Mike is the very very best; in surgical skills, medical knowledge, personality, concern, and effort. I am 76 years in age, young at heart, and look as young as I feel thanks to Dr. Mike! I look rejuvenated and couldn't be happier with my results. He really is very special.
Dr. Mike is the kindest most supportive doctor. He completely understands the importance of doing and being my best. His depth of knowledge enables him to be creative and think outside the box. He listens well and executes even better. I wouldn't go to anyone else for any cosmetic choices!
Dr. Mike is the best! I am referring everyone I know to him. He took great care of my mother's face after a bad slip and fall, he also did an amazing job with a cyst that my fiancé had. Zero pain for both of them and the appointments were quick! He's a great guy and wonderful doctor. Highly recommended!!
Amazing staff, great experience, awesome results. I would recommend dr Mike to anyone and have had several friends fall in love with their results too! The best of the best.
Dr. Mike is top notch. He is knowledgeable, personable and honest. I have recommended many of my friends and family to one of the best !!
First of ALL Dr. Mike is an absolute wizard and technician at his craft. There is nobody who will hear what you wish your outcome to be and deliver it exactly... if not more beautifully than you imagined. Dr. Mike and his staff make you feel understood and comfortable through every step of the process! From beginning to end I could not be more thrilled with the results! He has made me feel as fierce on the outside as I feel on the inside. Thank you Dr. Mike for my beautiful result! It started with Botox... which became a gorgeous breast augmentation... and I feel the possibilities are endless! #foreveryoungwithDr.Mike
At my first visit with Dr Mike I felt very comfortable and reassured that he would be my surgeon. He's extremely likable. He's also very confident which is important as he prepared me for exactly what I should expect. He allows time during visits and does not rush through them. I'm so pleased I found a professional that I have enjoyed working with as much as Dr Mike. The entire office staff is beyond supportive and friendly. Overall, a wonderful experience, and I look great!! Thanks to you all.
Dr. Michael Frederick did an amazing job with my otoplasty (ears). I was a little nervous because my situation wasn't common, but I'm very happy with the results. They took the time to understand my concerns and answer all my questions to get the best results possible. We set realistic expectations together, the whole experience was very honest and transparent. They have a professional environment, friendly staff and a 5 stars service. Very recommended
Dr. Mike is AMAZING. My surgery was literally life changing. I am beyond pleased with my results. From the minute I met him, he made me feel so comfortable and excited to begin this journey. He was confident and reassuring from day 1. He knew exactly what I wanted and made it happen beyond my expectations. As a young Mom of 3, I honestly felt like I would never have my pre-baby body back. That all changed after my Mommy Makeover. My friends and family, as well as strangers compliment me daily. Dr. Mike is truly the best of the best.
I cannot say enough good things about Dr. Mike and the office. From the moment I made an appointment for a breast augmentation consultation, they were extremely accommodating and friendly. At the consultation itself, Kristina was extremely knowledgeable and answered every since question I had. They also never pushed anything on me. After another consultation with a family friend's doctor, choosing Dr. Mike was a NO BRAINER! They didn't even compare to the amount of consideration and patience that Dr. Mike and his team gave to me. Come time of the surgery, it was flawless. From prep to recovery, and everything in between, the results were no less than perfect. I couldn't be happier Dr. Mike texted my fiancé at 8pm, on a Friday night, the day of surgery to check up on me. What other surgeon would do that? The next morning, I took some pain medication for the MILD pain that I had and it didn't settle well with my stomach, Dr. Mike called my fiancé on a Saturday and had a 15 minute conversation with him about how I was doing and what to do to help my stomach- nothing to do with the surgery itself. I didn't even need to take any pain medication, not even Tylenol after the first day. It was PURE EASE! I would never thought this breast augmentation would be as easy as it was. I was on a week long cruise one week after surgery and didn't even question whether I would be ok to go, it was that simple. The whole team was incredible from start to finish, and not to mention, my breast aug looks flawless! 100% highly recommend!