Miguel Delgado, M.D.
Miguel Delgado, MD, is an ASPS Member plastic surgeon who is board certified by The American Board of Plastic Surgery® and trained specifically in plastic surgery. ASPS members operate only in accredited medical facilities, adhere to a strict code of ethics and fulfill continuing medical education requirements in plastic surgery, including training in patient safety techniques. As your medical partner, Dr. Delgado is dedicated to working with you to achieve your goals.
About
Meet Dr. Miguel Delgado
Miguel Delgado, MD is a board-certified plastic surgeon in San Francisco and Marin County, CA. Renowned for his surgical talent and innovation, Dr. Delgado offers a comprehensive span of aesthetic procedures, including facelift surgery, blepharoplasty, abdominoplasty, breast augmentation, breast implant revision, laser skin rejuvenation, cosmetic injectables, and more. In addition, he is internationally recognized for his expertise in mommy makeovers and gynecomastia surgery, having been featured in documentaries produced by such media outlets as Fox News, BBC, and Discovery Australia.
Dr. Delgado earned his medical degree with honors from the University of California, San Francisco. He then went on to complete esteemed surgical residencies at Johns Hopkins Hospital (affiliated with the Johns Hopkins School of Medicine) in Baltimore, MD and Nassau University Medical Center (affiliated with the Health Sciences Center of Stony Brook University and Northwell Health) in East Meadow, NY. Since opening his private practice in 1989, he has been honored with numerous accolades and recognitions for his surgical skill and compassionate care. Most notably, named the Top Plastic Surgeon by San Francisco magazine in 2022, a Top Plastic Surgeon by Sonoma Magazine, and a Regional Top Doctor by Castle Connolly Medical Ltd.

As a patient of Dr. Delgado, you will receive the highest level of care, surgical excellence, and staff competence. He is immensely passionate about patient satisfaction, always going the extra mile to create an exceptional treatment experience while achieving the best possible results, especially for gynecomastia. From your initial consultation through your final postoperative visit, Dr. Delgado aims to have an open, communicative relationship founded upon trust and integrity. He will thoroughly detail every aspect of the procedure(s) you are considering, only moving forward with treatment when it is determined you are an ideal candidate and are completely comfortable with the proposed plan.

Ultimately, through the safest and most effective means possible, Dr. Delgado strives to ensure you achieve beautiful, natural-looking results that meet—or even exceed—your expectations.

Your Consultation
Dr. Delgado believes in strong communication and comprehensive patient education prior to performing any surgical or non-surgical procedure. During your consultation, he will spend ample time listening to your unique cosmetic concerns and treatment goals until he has a full understanding of your desires and expectations. He will then present all options that he feels can successfully achieve the look you wish to attain, offering his guidance and advice while never pressuring you into a decision you are not comfortable making. In the event he does not believe a particular treatment of interest is right for you, he will explain why and, if possible, recommend a more suitable alternative. Once a procedure is agreed upon, Dr. Delgado will extensively describe what you can expect throughout the entire process, covering everything from preoperative instructions to how treatment will be performed to what recovery will entail. He may also utilize computer imaging and before-and-after photos to further help you envision your potential final outcome. At any point in time, Dr. Delgado will gladly answer questions that come to mind, and he is sure to never brush off any worries you might voice along the way. By the end of the consultation, his goal is for you to be completely satisfied and fully prepared.
If you are interested in plastic surgery with Dr. Delgado, simply call 415-898-4161 or fill out our contact form online and mention that you found him on plasticsurgery.org to receive a complimentary consultation. If you do not live near the Bay Area, we also offer virtual consultations for out-of-town patients that can be conducted via Skype and are completely confidential.
Facilities
In 2001, Dr. Delgado founded the Marin Cosmetic Surgery Center (MSCS). Marin Cosmetic Surgery Center is fully - Accredited by the Joint Commission on Accredited Healthcare Organizations (JCAHO) and the American Association for Ambulatory Surgical Facilities (AAAASF). This state of the art facility provides the highest quality care in an outpatient environment. Dr. Delgado has his specially trained staff and anesthesiologist, Dr. Randall Gaynor, who has work with Dr. Delgado for many years. The surgery center is attached to Sutter Medical Campus in Novato, CA which offers the safty of a fully accredited hospital.
Patient Testimonials
[ 03 Jan 2019 - Alain T. on Google ] - One year after my surgery with Dr Delgado, I couldn't be happier with the results. I look like my best self: younger and happier. Of the many decisions I've made as a adult, choosing to have my eyes surgically enhanced by Dr. Delgado was one of my best decisions. Dr. Delgado has been on the list of the top 10 cosmetic surgeons in the great state of California all the way up to recently, 2018, and I'm lucky to be one of the recipients of his skillful, artistic hands. He's also a very real and caring human being. Three whole experience with getting my surgery done was absolutely delightful a CD stress free from start to finish. If you are contemplating cosmetic surgery, look no further. Pick up the phone and call Dr. Delgado's office for a consultation. I don't have enough words to tell you how pleased I am with what he's done for me, and how readily I would recommend Dr Delgado to anyone who is thinking of cosmetic surgery. Learn more: https://www.dr-delgado.com/testimonials
[ 30 Jan 2019 - Stefano G. on Google ] - Dr Delgado is the best!! I did several years of research before I decided on Dr. Delgado. His skill and experience are well perceived throughout the community and I am so happy with my outcome. I had the gynecomastia surgery to remove my man boobs and he did such an amazing job. I am currently at 3 weeks post operation and all the swelling and pain is gone. Although the pain really wasn't too intense, I only ever took Tylenol. Dr Delgado was able to remove all of the glands as well as all of the front and side fat of my chest. I immediately felt more comfortable wearing t-shirts and dress shirts. Thank you so much for making my life better!! My only regret is not having Dr. Delgado remove my stomach fat while he was at it!! I guesss theres always next time. Learn more: https://www.dr-delgado.com/testimonials
Procedures
Procedures Performed
Buttock Lift with Augmentation
Chemical Peels, IPL, Fractional CO2 Laser Treatments
Cosmetic Surgery & Computer Imaging
Lip Augmentation/Enhancement
Transmasculine Top Surgery
Photo Gallery
Before and after patient photos from Dr. Miguel Delgado. Use the menu to filter by procedure.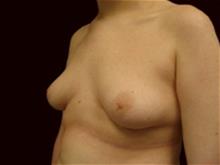 Male Breast Reduction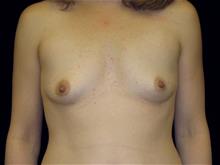 Breast Augmentation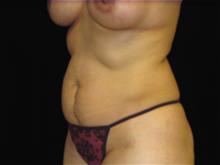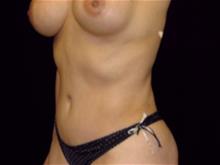 Tummy Tuck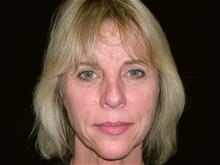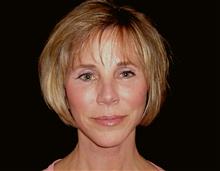 Facelift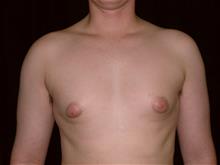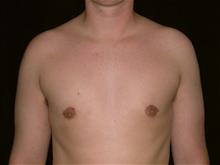 Male Breast Reduction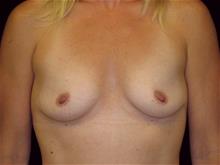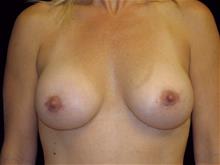 Breast Augmentation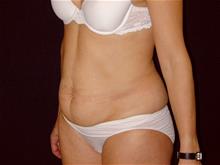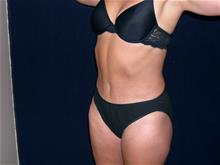 Tummy Tuck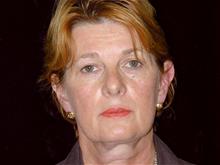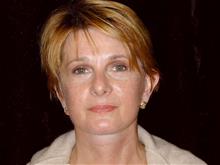 Facelift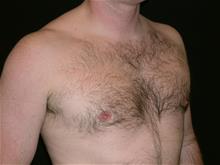 Male Breast Reduction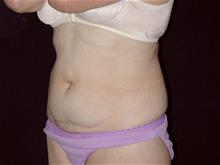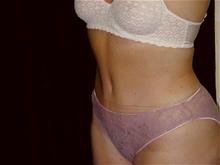 Tummy Tuck
Payment
Payment Options
Locations
Our Locations
Our Office Hours
Dr. Delgado has two office location. The main office is in Novato, CA and is the home of Marin Cosmetic Surgery Center. Dr. Delgado is present at this location all weekdays except Wendsday. On Wendsday, he is in San Francisco at the historical 450 Sutter building. His office hours are Monday through Friday 9:00am - 5:00pm.
Testimonials
Patient Testimonials
[ 03 Jan 2019 - Alain T. on Google ] - One year after my surgery with Dr Delgado, I couldn't be happier with the results. I look like my best self: younger and happier. Of the many decisions I've made as a adult, choosing to have my eyes surgically enhanced by Dr. Delgado was one of my best decisions. Dr. Delgado has been on the list of the top 10 cosmetic surgeons in the great state of California all the way up to recently, 2018, and I'm lucky to be one of the recipients of his skillful, artistic hands. He's also a very real and caring human being. Three whole experience with getting my surgery done was absolutely delightful a CD stress free from start to finish. If you are contemplating cosmetic surgery, look no further. Pick up the phone and call Dr. Delgado's office for a consultation. I don't have enough words to tell you how pleased I am with what he's done for me, and how readily I would recommend Dr Delgado to anyone who is thinking of cosmetic surgery. Learn more: https://www.dr-delgado.com/testimonials
[ 30 Jan 2019 - Stefano G. on Google ] - Dr Delgado is the best!! I did several years of research before I decided on Dr. Delgado. His skill and experience are well perceived throughout the community and I am so happy with my outcome. I had the gynecomastia surgery to remove my man boobs and he did such an amazing job. I am currently at 3 weeks post operation and all the swelling and pain is gone. Although the pain really wasn't too intense, I only ever took Tylenol. Dr Delgado was able to remove all of the glands as well as all of the front and side fat of my chest. I immediately felt more comfortable wearing t-shirts and dress shirts. Thank you so much for making my life better!! My only regret is not having Dr. Delgado remove my stomach fat while he was at it!! I guesss theres always next time. Learn more: https://www.dr-delgado.com/testimonials