Patrick W. Hsu, MD
Patrick W. Hsu, MD, is an ASPS Member plastic surgeon who is board certified by The American Board of Plastic Surgery® and trained specifically in plastic surgery. ASPS members operate only in accredited medical facilities, adhere to a strict code of ethics and fulfill continuing medical education requirements in plastic surgery, including training in patient safety techniques. As your medical partner, Dr. Hsu is dedicated to working with you to achieve your goals.
About
Meet Dr. Patrick Hsu
The field of cosmetic surgery, like science and the arts, is complicated and demands impeccable detail to produce aesthetically pleasing results. Despite its intricacies and delicateness, board-certified plastic surgeon Dr. Patrick Hsu is passionate to reveal the masterpiece in each of his patients.

In Memorial Plastic Surgery, through his elite credentials and extensive experiences, Dr. Hsu provides artful guidance to his clients' personal and aesthetic needs. Through every stroke of his hands, he begets enthralling results that look and feel natural. Nonetheless, he performs with surgical precision and pays additional attention to detail. He specializes in cosmetic and reconstructive surgery of the face, breasts (breast augmentation), and body (Brazilian Butt Lift (BBL), tummy tucks, and liposuction).

In addition, he exerts his unyielding commitment to his patient through the recovery period to ensure the safest, quickest, and most comfortable recovery.

Dr. Hsu grew up in Short Hills, New Jersey, and trained at Rutgers College, where he earned his Bachelor's degree. He would finish graduate school at Albany Medical College and received his Master's degree in Biochemistry and Molecular Biology. In UMDNJ – Robert Wood Johnson Medical School, he graduated and earned his medical degree with the highest honors; this was where he completed his fellowship in plastic surgery. Afterward, he attended Michael E. DeBakey Department of Surgery at Baylor College of Medicine.

Inspired by the journey of Breast Cancer survivors, Dr. Hsu pursued a second fellowship in Microsurgery for an additional year at M.D. Anderson Cancer Center. He studied all aspects of reconstructive surgery, with a heavy focus on advanced techniques in breast reconstruction such as the DIEP and SIEA flaps.

Dr. Patrick Hsu is now regarded as an educator for his breadth of knowledge in the field of plastic, reconstructive, and aesthetic surgical procedures. He also co-authored Plastic Surgery Emergencies: Principles and Techniques which is widely used by training clinicians, residents, and trainees in plastic surgery.

No matter what cosmetic procedure piqued your interest, allow Dr. Patrick Hsu to uncover the perfect
you!
Facilities
Dr. Patrick Hsu's office is conveniently located in the heart of Houston's Memorial City, on the 22nd Floor of the prestigious Memorial Hermann Medical Center.
Patient Testimonials
I came in for a hernia repair (incisional) and tummy tuck/lipo. Dr. Hsu and his staff were very attentive. I felt comfortable with him right away. Every step of both the surgery and recovery was explained in great detail. Recovery was not difficult and I could not be happier. Dr. Hsu is amazing and I am glad I did this procedure. View before and after photo: https://www.memorialplasticsurgery.com/gallery/case/patient-1253-432
My husband gave me this as a gift all because I have always been self conscious of my breast size. Since the surgery I have felt better emotionally and personally. We have both enjoyed them so far to say the least. One thing I should have done & thought of more is the size but still no regrets at all. I am happy & would recommend it 1,000%. View before and after photo: https://www.memorialplasticsurgery.com/gallery/case/patient-1257-434
Dr. Hsu and his staff are considerate, helpful, and amazing at their jobs. Dr. Hsu listens to what you want, provides his professional opinion, and then performs an outstanding job as a surgeon. You will not be in better hands than Dr. Hsu and his staff. I am ecstatic with my result and only regret not doing it sooner!! View before and after photo: https://www.memorialplasticsurgery.com/gallery/case/patient-1256-433
Procedures
Procedures Performed
Buttock Lift with Augmentation
Cosmetic Surgery & Computer Imaging
Free Flap Breast Reconstruction
Lip Augmentation/Enhancement
TRAM Flap Breast Reconstruction
Photo Gallery
Before and after patient photos from Dr. Patrick Hsu. Use the menu to filter by procedure.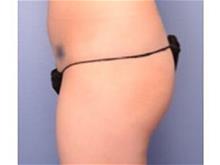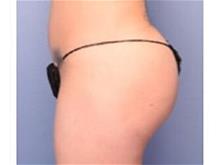 Buttock Lift with Augmentation
Payment
Location
Testimonials
Patient Testimonials
I came in for a hernia repair (incisional) and tummy tuck/lipo. Dr. Hsu and his staff were very attentive. I felt comfortable with him right away. Every step of both the surgery and recovery was explained in great detail. Recovery was not difficult and I could not be happier. Dr. Hsu is amazing and I am glad I did this procedure. View before and after photo: https://www.memorialplasticsurgery.com/gallery/case/patient-1253-432
My husband gave me this as a gift all because I have always been self conscious of my breast size. Since the surgery I have felt better emotionally and personally. We have both enjoyed them so far to say the least. One thing I should have done & thought of more is the size but still no regrets at all. I am happy & would recommend it 1,000%. View before and after photo: https://www.memorialplasticsurgery.com/gallery/case/patient-1257-434
Dr. Hsu and his staff are considerate, helpful, and amazing at their jobs. Dr. Hsu listens to what you want, provides his professional opinion, and then performs an outstanding job as a surgeon. You will not be in better hands than Dr. Hsu and his staff. I am ecstatic with my result and only regret not doing it sooner!! View before and after photo: https://www.memorialplasticsurgery.com/gallery/case/patient-1256-433