Scott C. Sattler, MD, FACS
Scott Sattler MD FACS is an award-winning and board certified Plastic Surgeon that delivers beautiful cosmetic results to his Seattle area patients at Sound Plastic Surgery. Dr. Sattler has been recognized in Seattle Met Magazine as a 'Top Doc' and has been awarded the RealSelf.com 'Hall of Fame'. He offers the full spectrum of cosmetic surgery for the breast, body and face - including cosmetic breast surgery, liposuction, body contouring Mommy Makeover procedures and Neograft hair restoration.
About
Special Notice
We are seeing patients in-person in our Seattle office. A Zoom or Skype consult is also an option, and is becoming increasingly more popular with out-of-town patients.
Meet Dr. Scott Sattler
I am a board certified plastic surgeon practicing at Sound Plastic Surgery in Seattle Washington. My goal is to achieve excellence in all facets of plastic and reconstructive surgery and to deliver quality care to my patients. My practice consists of cosmetic surgery for the face, breast and body, Neograft hair transplantation, Botox and cosmetic fillers. I have a special interest in body contouring procedures for massive weight loss patients.
Our practice, Sound Plastic Surgery, serves patients in the Seattle, Tacoma, Spokane, Bellingham metropolitan areas, Washington, Canada and surrounding states.
Your Consultation
We offer in-person and online consultations with our Seattle, WA clinic. Consultations are $100.
Facilities
We operate in a Medicare and Washington State certified ambulatory surgery center.
We work with physician (MD) anesthesiologists exclusively.
Patient Testimonials
had breast implants put in 9 years ago...in a body I was not happy with. Seeing myself very differently than others did; through the lens of anorexia. I have since recovered and have a new appreciation for what I have been given. I have been thinking about removing the implants for the last few years. And I finally did it! I found Dr. Sattler through many googles searches...first having went to visit him to have my earlobes repaired, which he did a great job with. Erin, the patient coordinator is AMAZING! You can feel her passion, care and professionalism. It is very reassuring when you are about to make permanent changes. The surgery went very well and I am in love with my new boobs; MY boobs. I see a body that was always meant to be. I have given this 4 stars only because I the day after the surgery I text Dr. Sattler and he mixed me up with another patient. I was anxious and overwhelmed and this didn't help. Erin, quickly followed up with me and they were apologetic. I still see Dr. Sattler for Botox; which I never thought I would do...but IT WORKS! Highly recommend anyone to at least have a consultation to meet the stafff and Dr. Sattler. https://www.realself.com/review/breast-implant-removal-decision-best-ever-sattler
I had a wonderful experience with Dr. Sattler and the whole Sound Plastic Surgery team. I had been thinking about getting my breasts done for years before I was brave enough to actually find a doctor and go in for a consultation. I searched RealSelf endlessly until I decided on SPS. because it had great reviews and Dr. Sattler's before and after photos were better than anyone else's in the area. I went in for my first consultation about 2 years before I actually went through with it. The team wasn't pushy and let me make the decision on my own time table. I came back for another consultation over a year later and thanks largely to Dr. Sattler's informative and patient demeanor. I chose a slot for surgery that was a little ways out so I could save up and avoid going into debt which was important to me. I was lucky enough to get in right before things started really shutting down from COVID, which means my recovery time was barely noticed by my employer and I could rest even after "returning" to work. I am beyond happy with my results and wish I had done it 5 years ago. It's incredible how much of a difference Dr. Sattler's work has made in my day-to-day contentment. I would do it again in a heartbeat. Dr. Sattler is now my go-to for Botox. He and the whole team are very welcoming every time I go in and I look forward to it every time. Highly recommend! https://www.realself.com/review/breast-lift-implants-great-experience-results-sattler
Got my breast implants done May 2019 and I am still loving them. Dr Sattler listened, and was very knowledgable in what he did. He was easy going, and made me feel very comfortable with my decision. Everything was clean, professional, and everyone in the office was amazing. -Realself 16 Jan 2019 https://www.realself.com/review/breast-augmentation-great-experience-14
Procedures
Procedures Performed
Buttock Lift with Augmentation
Chemical Peels, IPL, Fractional CO2 Laser Treatments
Cosmetic Surgery & Computer Imaging
Lip Augmentation/Enhancement
Photo Gallery
Before and after patient photos from Dr. Scott Sattler. Use the menu to filter by procedure.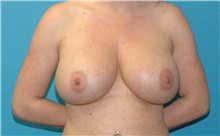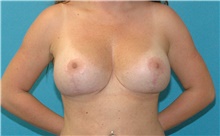 Breast Implant Revision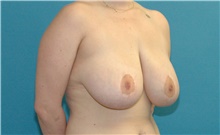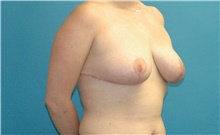 Breast Reduction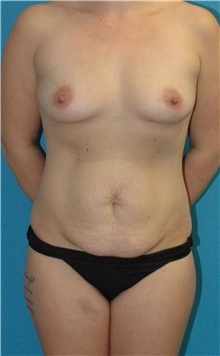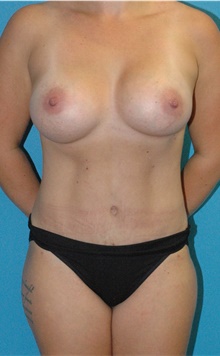 Mommy Makeover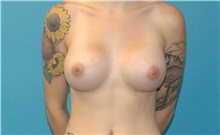 Breast Augmentation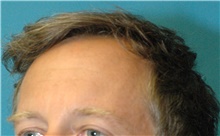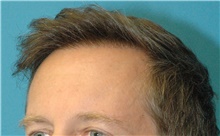 Hair Transplant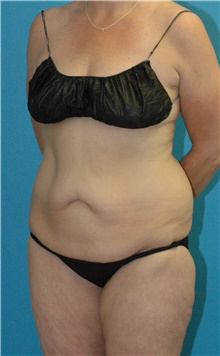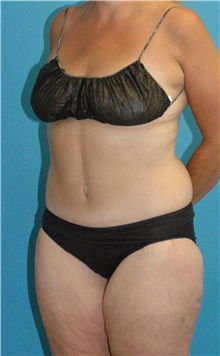 Tummy Tuck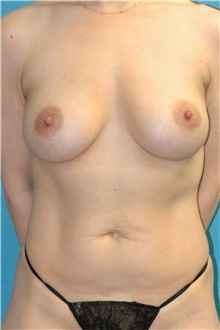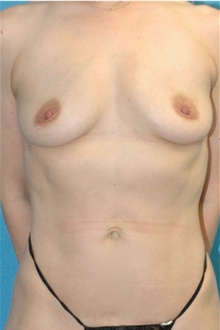 Breast Implant Removal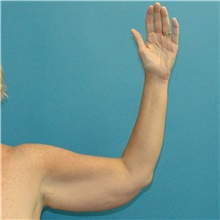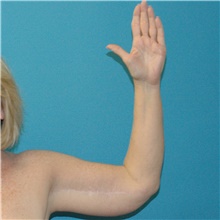 Arm Lift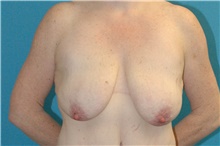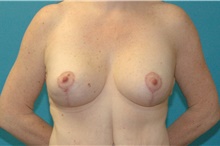 Breast Lift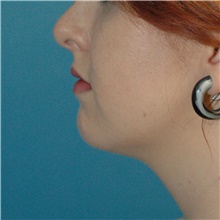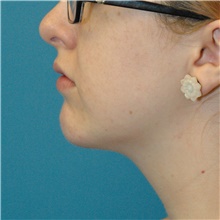 Chin Augmentation
Videos
Special Notice
We are seeing patients in-person in our Seattle office. A Zoom or Skype consult is also an option, and is becoming increasingly more popular with out-of-town patients.
Payment
Location
Our Location
Specials
Our Specials
Dr. Scott Sattler provides public specials.
Online Cosmetic Surgery Consultation
Free
---
Schedule a complimentary cosmetic surgery consultation with Dr. Scott Sattler in Seattle WA at our clinic, Sound Plastic Surgery.
Expires: 2/2/2026
Testimonials
Patient Testimonials
had breast implants put in 9 years ago...in a body I was not happy with. Seeing myself very differently than others did; through the lens of anorexia. I have since recovered and have a new appreciation for what I have been given. I have been thinking about removing the implants for the last few years. And I finally did it! I found Dr. Sattler through many googles searches...first having went to visit him to have my earlobes repaired, which he did a great job with. Erin, the patient coordinator is AMAZING! You can feel her passion, care and professionalism. It is very reassuring when you are about to make permanent changes. The surgery went very well and I am in love with my new boobs; MY boobs. I see a body that was always meant to be. I have given this 4 stars only because I the day after the surgery I text Dr. Sattler and he mixed me up with another patient. I was anxious and overwhelmed and this didn't help. Erin, quickly followed up with me and they were apologetic. I still see Dr. Sattler for Botox; which I never thought I would do...but IT WORKS! Highly recommend anyone to at least have a consultation to meet the stafff and Dr. Sattler. https://www.realself.com/review/breast-implant-removal-decision-best-ever-sattler
I had a wonderful experience with Dr. Sattler and the whole Sound Plastic Surgery team. I had been thinking about getting my breasts done for years before I was brave enough to actually find a doctor and go in for a consultation. I searched RealSelf endlessly until I decided on SPS. because it had great reviews and Dr. Sattler's before and after photos were better than anyone else's in the area. I went in for my first consultation about 2 years before I actually went through with it. The team wasn't pushy and let me make the decision on my own time table. I came back for another consultation over a year later and thanks largely to Dr. Sattler's informative and patient demeanor. I chose a slot for surgery that was a little ways out so I could save up and avoid going into debt which was important to me. I was lucky enough to get in right before things started really shutting down from COVID, which means my recovery time was barely noticed by my employer and I could rest even after "returning" to work. I am beyond happy with my results and wish I had done it 5 years ago. It's incredible how much of a difference Dr. Sattler's work has made in my day-to-day contentment. I would do it again in a heartbeat. Dr. Sattler is now my go-to for Botox. He and the whole team are very welcoming every time I go in and I look forward to it every time. Highly recommend! https://www.realself.com/review/breast-lift-implants-great-experience-results-sattler
Got my breast implants done May 2019 and I am still loving them. Dr Sattler listened, and was very knowledgable in what he did. He was easy going, and made me feel very comfortable with my decision. Everything was clean, professional, and everyone in the office was amazing. -Realself 16 Jan 2019 https://www.realself.com/review/breast-augmentation-great-experience-14
I first met Dr. Sattler in 2010 for a much-needed breast reduction. At the time, he was the first surgeon I had ever met, and I was terrified. Fortunately, he was able to calm me down with his gentle and reassuring bedside manner. In the years since I have met with several other surgeons/doctors for both myself and other family members. Truthfully, no one else compares to Dr. Sattler! I returned to him again, this time for liposuction, and he has continued to impress me with both his demeanor in the exam room and his abilities in the operating room. Dr. Sattler's surgical talent, dedication to his patients, and compassionate bedside manner make him an outstanding doctor! -Realself 11 Oct 2018https://www.realself.com/review/seattle-liposuction-excellence
have been thinking about a BA for years now and finally took the plunge to research surgeons in the area. I came across Sound Plastic, mainly due to others reviews, location, and the before/after photos. The whole process was smooth! The office staff and environment was incredibly welcoming. I was able to book my surgery date with Erin on the day of consultation! Trying on different implant sizes with Anna was very helpful. I even brought in a bathing suit top to try on with implants during the pre-op. I wanted a natural look and Dr. Sattler listened to my wants and provided me with his recommendations to help me achieve this. I was beyond nervous during surgery but was very well taken care of by Dr. Sattler and his anesthesiologist. I was moving around the house the following day. My chest did feel tight and uncomfortable for a while but that is normal given the skin stretching to accommodate for the implants. I took ibuprofen for the first two weeks. I recently had my 3 month follow-up and everything is great. My implants feel a part of me now. I can confidently wear the cute bralettes I always desired without all the padding. https://www.realself.com/review/breast-augmentation-very-happy-w-results
I was very nervous and apprehensive about this whole process. Dr Sattler and his staff made me feel much more at ease about the procedures. Dr. Sattler's care and attention to my concerns and needs left me with a genuine feeling of confidence that my outcome would be successful. As the process and care unfolded it became evident that with Dr. Sattler's expertise and love for his clients everything was going to OK because Dr. Sattler was there for me. - RealSelf 22 Feb 2019 https://www.realself.com/review/tummy-tuck-dr-sattlers-patients
Dr. Sattler and his staff were incredibly thoughtful and patient with my questions. I felt comfortable from the moment I stepped in the office. I am extremely satisfied to have chosen Dr. Sattler for my procedures. -RealSelf 21 Feb 2019 https://www.realself.com/review/breast-augmentation-professional-in-every-way
I had an excellent experience with Dr. Sattler. He asked great questions to help me express what type of results I wanted to accomplish. He explained the procedure and recovery process very clearly and made sure I was comfortable throughout. He has an amazing staff and I could not be more pleased with my results! https://www.realself.com/review/breast-augmentation-excellent-experience-sattler