Trent Douglas, MD
From an ideal practice location in La Jolla, Dr. Douglas performs a wide variety of surgical and non-invasive treatments. He builds long-term relationships with patients and believes in producing natural results that are safe, consistent, and reproducible. All procedures are performed in fully accredited facilities.
About
Meet Dr. Trent Douglas
Dr. Trent Douglasis an experienced, trusted, and recognized authority in the field of plastic surgery. He understands that the decision to start a plastic surgery journey is a very individual one and will come at different times and ages for every patient.
At Restore SD Plastic Surgery, Dr. Douglas approaches each patient as an individual and develops a partnership to achieve outstanding results and lasting relationships. Ideals of beauty are unique to each person and Dr. Douglas spends all the time needed to ensure that your consultation and operative experience is one of a kind. Call 858-239-2486 to schedule your appointment.
Your Consultation
Coming to see Dr. Douglas for a consultation is the first step in creating a relationship that is designed to let you bring your inner beauty forward.Dr. Douglas and the Restore SD Plastic Surgery Staff will meet with you to discuss your goals, desires and expectations in a relaxing and discreet environment.
Dr. Douglas enjoys taking time to carefully listen to you and address any questions or concerns that you may have. He will offer you realistic recommendations and utilize the Vectra XT 3D Imaging system to present you with surgical simulations based on your own body without having to endlessly sift through before and after galleries or page through old before and after books. Your consultation experience is customized to your own individual features, aesthetic goals, budget, and recovery timeline. When you are ready for the best plastic surgery evaluation in San Diego, call Dr. Douglas at 858-239-2486 to schedule your appointment today!
If you are just shopping around, visit the website at
restoresdplasticsurgery.com
and sign up for our newsletter to keep informed of the latest news, trends, and special offers.
Patient Testimonials
I want to thank Dr. Douglas for the years of excellent and personal care you he provided me. From replacing my encapsulated implants and doing a breast lift to my lower eyelid lift and fat transfer surgery, you have given me a much more youthful look and confidence boost. I appreciate that you developed a relationship with me as your patient and took time to listen to my goals and concerns so together we could develop a perfect plan for me. You are a true professional with skill and compassion. I feel very fortunate to have you as my Plastic Surgeon. – SS
"Dr. Douglas - You are truly talented and my results look so natural. I am thrilled with my outcome and am eager to go show off my new look. Many thanks to you and your fabulous staff!" - ML
At 47, and with 3 grown children, I decided it was time for a "mommy makeover" and I couldn't be more pleased with my results or my surgeon. Dr. Douglas is by far the most thorough and caring surgeon I have ever had the pleasure of working with. He listened attentively to my requests and explained how he could implement those requests with my frame and body type; the end result literally took my breath away. The surgical skill of Dr. Douglas has enhanced my self-esteem and enabled me to feel good about myself, not only on the inside but on the outside as well. I would not hesitate to have Dr. Douglas perform more surgical procedures in the future nor would I hesitate to recommend him to anyone seeking a surgeon for their plastic surgery needs. - EQ
Procedures
Procedures Performed
Buttock Lift with Augmentation
Chemical Peels, IPL, Fractional CO2 Laser Treatments
Cosmetic Surgery & Computer Imaging
Free-Flap Breast Reconstruction
Head and Neck Skin Cancer Reconstruction
Lip Augmentation / Enhancement
Tram Flap Breast Reconstruction
Ask A Surgeon
Photo Gallery
Before and after patient photos from Dr. Trent Douglas. Use the menu to filter by procedure.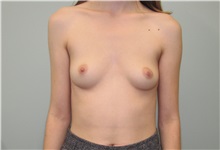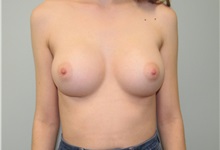 Breast Augmentation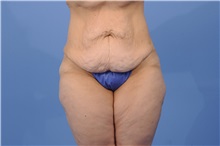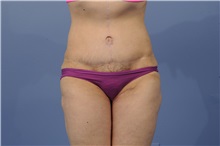 Tummy Tuck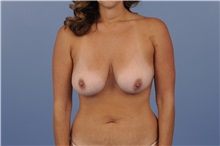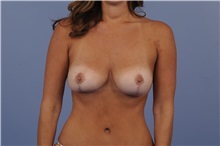 Body Contouring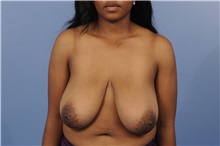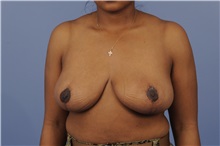 Breast Reduction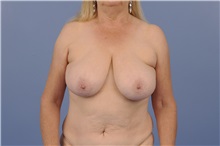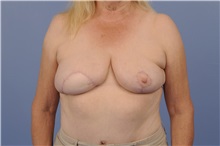 Breast Reconstruction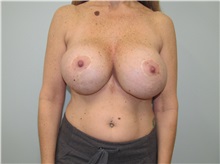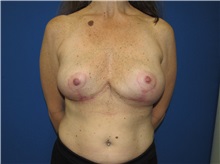 Breast Implant Removal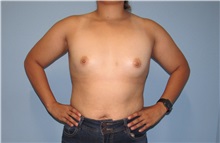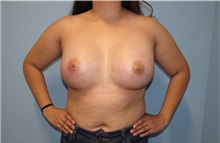 Breast Augmentation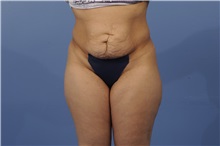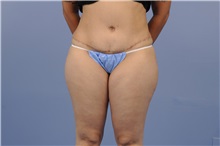 Tummy Tuck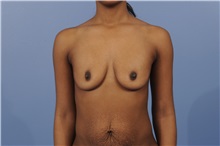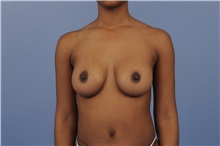 Body Contouring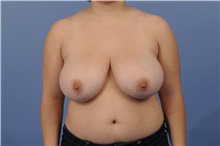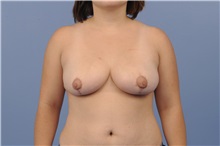 Breast Reduction
Videos
Payment
Payment Options
Cash or Personal Checks
HMO/PPO/Other Insurance
Insurance Options
Health Net Federal Services (Tricare)
Noridian Healthcare Solutions
Location
Our Location
Our Office Hours
Monday: 8 am - 5 pm
Tuesday: 8 am - 5 pm
Wednesday: 8 am - 5 pm
Thursday: 8 am - 5 pm
Friday: 8 am - 3 pm
Closed: New Year's Day, Memorial Day, 4th of July, Labor Day, Thanksgiving Day, Christmas Day
Specials
Our Specials
Dr. Trent Douglas provides public specials.
Look Your Best with Liposuction and Fat Transfer
15% off
---
Look your best with the powerful combination of liposuction and fat transfer. Get rid of those stubborn areas and transfer the fat to your breasts, buttocks, hands, or face to achieve the look you desire.
Expires: 7/31/2019
Free Botox Treatment
Free
---
Summer is the perfect time to recharge! Get rid of that constantly tired or angry look with a brow lift or eyelid lift and we will treat you to a free Botox treatment ( up to $700 value).
Expires: 7/31/2019
---
Save $100 on each syringe of Juvederm filler during the month of July 2019! Add volume to your cheeks, plump your lips, and smooth fine lines and wrinkles. Dr. Douglas uses the whole family of Juvederm fillers and will customize a treatment plan just for you!
Expires: 7/31/2019
Testimonials
Patient Testimonials
I want to thank Dr. Douglas for the years of excellent and personal care you he provided me. From replacing my encapsulated implants and doing a breast lift to my lower eyelid lift and fat transfer surgery, you have given me a much more youthful look and confidence boost. I appreciate that you developed a relationship with me as your patient and took time to listen to my goals and concerns so together we could develop a perfect plan for me. You are a true professional with skill and compassion. I feel very fortunate to have you as my Plastic Surgeon. – SS
"Dr. Douglas - You are truly talented and my results look so natural. I am thrilled with my outcome and am eager to go show off my new look. Many thanks to you and your fabulous staff!" - ML
At 47, and with 3 grown children, I decided it was time for a "mommy makeover" and I couldn't be more pleased with my results or my surgeon. Dr. Douglas is by far the most thorough and caring surgeon I have ever had the pleasure of working with. He listened attentively to my requests and explained how he could implement those requests with my frame and body type; the end result literally took my breath away. The surgical skill of Dr. Douglas has enhanced my self-esteem and enabled me to feel good about myself, not only on the inside but on the outside as well. I would not hesitate to have Dr. Douglas perform more surgical procedures in the future nor would I hesitate to recommend him to anyone seeking a surgeon for their plastic surgery needs. - EQ
Dr. Douglas, Thank you so much! My mommy makeover has given me a renewed sense of self-confidence and I have never looked or felt better. Your patience, care, and attention to detail were much appreciated during the process. Your staff is amazing and I can't say enough good things about my experience. – GL
I was diagnosed with breast cancer and wanted to know all of my reconstructive options. I was very blessed when I was referred to Dr. Douglas for my reconstructive surgery after my mastectomy. He is very detailed and makes sure that he gets it right. He cares what you think and will not settle for anything else. I wish Dr. Douglas was my Primary Care Provider because I would never let him go. He is, by far, the top Doctor that you want to go to in order get what you want and need. He knows exactly what you are asking for and knows how to come through with outstanding results. He does not walk away from you until you are 100% happy, and he is happy to see you at each phase of recovery.. When he is in the room with me, no one else is his priority but me. I can go on and on about Dr. Douglas. If I can only give him a 5 out of 5 stars, I would have to argue that and give him a 10. You will not regret a visit and surgery with him!! – JM
Dr. Douglas, It took me awhile to decide on a facelift and I am glad that I chose you. Your thoughtful planning and delightful bedside manner put me at ease as we went from planning to surgery and on to recovery. You are truly talented and my results look so natural. I am thrilled with my outcome and am eager to go show off my new look. Many thanks to you and your fabulous staff! – ML
I was so happy that I decided to go to Dr. Douglas for my breast augmentation surgery. I had visited two other plastic surgeons and knew that I had found the right doctor for me when I met Dr. Douglas and his staff. The entire experience was amazing and I'm thrilled with my surgical results. I really felt that Dr. Douglas listened to my goals and what I wanted to get out of my breast enhancement surgery. I look and feel great and my self-esteem has never been better. I have highly recommended Dr. Douglas to my friends and co-workers and will look forward to coming back for my Botox and skin care needs. – FR
Dr. Douglas and Staff, Wow! I can't believe my new body and how great I feel. My breast augmentation and liposuction have really changed my look for the better. I enjoyed working with you and your staff and am confident that I made the right choice in my surgeon. I will look forward to picking out new clothes and know that I will look great at the office and out socially. Thank you so very much! – KP