A new era of confidence: Patient perspective in breast augmentation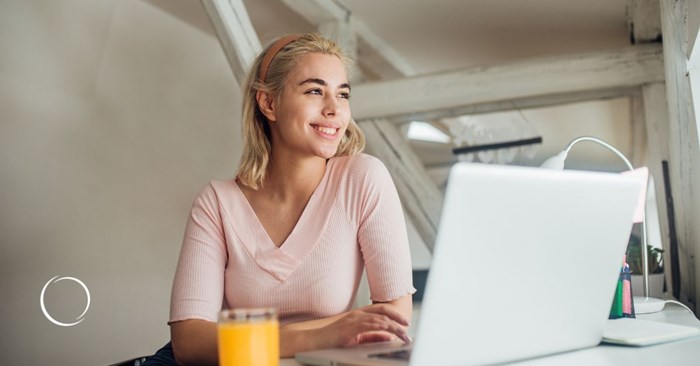 Breast augmentation is one of the most popular and well-known procedures in plastic surgery. Yet, our perception of it and the results may, in fact, be incorrect.
During the past several decades, the ideas around breast augmentation and the results women aim to achieve have shifted significantly, especially in the younger millennial and Gen Z groups. There is more emphasis on a natural appearance and results that are customized and best suited for the patient's body rather than a focus on simply achieving a larger breast size.
To give us more insight into the topic of breast augmentation and how the perception of the procedure has changed during the last several years, we've reached out to two experts in the field – Lisa Cassileth, MD, and Kelly Killeen, MD.
The change in perspective of breast augmentation
It's easy to see that this procedure was once considered a taboo topic and was thought of as a means to achieve a noticeably larger breast size when examining the historical conversation around breast augmentation. However, while this may have been the case 30-50 years ago, the entire perspective around breast augmentation procedures has shifted significantly within the past two decades.
The focus of breast augmentation has moved towards a more natural, balanced appearance that is in line with the unique shape and size of the patient. It isn't a focus on simply achieving a larger breast size but more so an emphasis on creating balance within the body.
"Most women just want to be proportional – it's the most common thing I hear," said Killeen. "They just want to fill their clothing and have things fit. They just want to pick something up off the rack and fit in it nicely and not worry about it."
Many patients seeking breast augmentation may want a more permanent solution than padded push-up bras.
"Usually these patients tell me, 'I thought I could live with being flat, but everywhere I go and everything that I do, I'm wearing a padded bra,'" said Cassileth. "There are some things that they can't wear at all because they can't fit properly. The other thing I hear is about balance and symmetry. If you have a curvier butt but are very bony and muscular on top, your balance is a little off. Even people who are very fit and take care of themselves can't counterbalance this."
In addition to a greater focus on balance and proportions, there is a noticeable shift towards a smaller implant size.
"The size people want is way smaller than it used to be," said Killeen. "Women want a really natural, not noticeable breast augmentation. They don't want to be loud when they walk into a room. They want it to be natural."
The future of breast augmentation
When looking toward the future of breast augmentation procedures, several new advancements offer promising developments for patients. One such procedure is subfascial augmentation, in which the implant is placed without cutting the muscle.
"This is more of a hybrid where it's over the muscle but under the outer layer of the muscle," said Killeen.
Another new and popular technique within breast augmentation is the use of fat grafting to shape the body and create a more natural silhouette with implants.
"I'm taking fat from 'gift areas,' or low-risk areas such as lower back, arms or flanks, and producing such positive results," said Cassileth. "You use that around the implant to soften the edges."
This technique is used in lieu of cutting the muscle around the implant to create a natural slope.
Maximizing your results
There are several factors to ensure that you get the most out of any plastic surgery procedure. Here are some key tips and tricks to maximize your results along with your confidence following breast augmentation.
Make sure that you're properly informed
The first step in deciding whether to take the plunge on breast augmentation is to make sure that you understand the procedure and research potential surgeons.
"Informing yourself is super important," said Cassileth. "I would always pick one of your doctors with a Vectra, a 3D imaging program that can show you the augmentation size you want. Even if you don't end up picking this doctor, you'll be able to see the volume on you, and that makes a huge difference. You have to remember how the volume looks on you is very important."
Go for a board-certified plastic surgeon
It's always of the utmost importance to make sure that your surgeon is board-certified. By doing so, you can ensure that your procedure will be done safely by a certified expert within their field. If you are unsure about whether your chosen surgeon is properly certified, a quick online search or a peek through the ASPS database can help ease your worries.
Focus on the width
Many women fall into the trap of focusing on the profile rather than the width when considering the size of their implants, but it's important to understand how the implants will look on you from a straight-on, full-body view.
"High profile and low profile are almost irrelevant," said Cassileth. "The right way to figure out the size is the width of the implant. If someone has a very narrow width but a lower size, they're going to end up with a higher profile. The width should match the person, regardless of the size. The idea is don't pick the profile until you've picked the size and the width – the profile comes naturally. No matter where you put the implant, that's always true."
It's all about the maintenance
Breast augmentation might feel like a 'one and done' procedure, but the truth is that they need to be maintained after they are placed and will eventually need to be replaced once they start to weaken.
"The most important thing to understand is that once you have breast implants, having your breast implants evaluated becomes a part of your health regimen," said Killeen. "You're going to have to go in occasionally to have them looked at and consider switching them out at some point."
Keep an eye out for complications
As with any surgery, there are risks of complications or other issues that can arise following the procedure. Be diligent about your health and recovery so you can catch them early enough to fix them without further complications.
"Problems that are caught early are solved much more easily than something down the line," said Killeen.
Getting the results you deserve
Breast augmentation and the perception around it have undergone significant changes within the past few decades. Women are more informed about the procedure and more likely to pursue a more natural result that helps balance their bodies.
It's exciting to consider what we'll see next in breast augmentation, with new and exciting advancements continually happening within the specialty of plastic surgery.
To find a qualified plastic surgeon for any cosmetic or reconstructive procedure, consult a member of the American Society of Plastic Surgeons. All ASPS members are board certified by the American Board of Plastic Surgery, have completed an accredited plastic surgery training program, practice in accredited facilities and follow strict standards of safety and ethics. Find an ASPS member in your area.