The art and science of breast augmentation: How to choose the right surgeon and implant size for your unique goals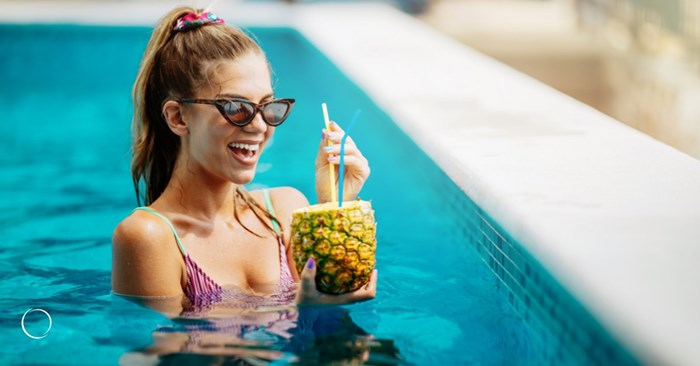 When it comes to breast augmentation, there are two things you want to choose wisely: your surgeon and your implant size. But if you're like most women, you'll need help figuring it out.
Who better to guide you than a breast expert who educates the public on all things plastic surgery, beauty and wellness on her YouTube channel called Lipstick & Lipo: Your Unfiltered Guide to Plastic Surgery.
Ashley Amalfi, MD, is a board-certified plastic surgeon and ASPS Member Surgeon specializing in breast procedures. In this interview, she answered the top ten questions women have about the art and science of breast augmentation and how to make theirs a success.
ASPS: How does a woman choose the right surgeon?
Dr. Amalfi: When you're looking into plastic surgery, it's important to understand the difference between a plastic surgeon who is board-certified and someone who did a cosmetic fellowship after a different type of residency and calls themselves a cosmetic surgeon. Board-certified plastic surgeons and ASPS Member Surgeons have to go through years of intensive schooling, followed by several years of residency and surgical training, continuing education and more to ensure they are giving patients the best and safest care possible.
Also, find a surgeon beyond the credentialing that you connect with. Just because they're qualified doesn't mean they do a lot of the procedures you're seeking or that you're going to have a good connection with them. You want to make sure that you feel confident and trust that surgeon and feel like your voice is being heard during the initial consultation and beyond.
ASPS: And how about before and after pictures? Are those important?
Dr. Amalfi: I think they're extremely important for some patients. Patients can look through the before and after galleries on the surgeon's website, but more current pictures can oftentimes be found on social media. You want to make sure that you're seeing results and patients whose "before" pictures look like you and whose "after" pictures are desirable for you. Beyond that, I think that patient reviews also give a good idea of the specialist's personality and if that fits with who you are. Reading other patients' stories can help you understand what the relationship between the doctor and the patient really is.
ASPS: How about geographic location? Should a patient always choose a surgeon who's close by?
Dr. Amalfi: Not necessarily. Sometimes if you want a surgeon who's performing a high volume of a specific procedure that you're seeking, I think it's okay to travel to see that physician. You want to make sure that you're traveling to see a credentialed surgeon, and you're not just traveling because you're price dropping, because quality will certainly suffer in that case. You want to make sure that you also have a very clear plan of what the follow-up looks like. Ask yourself: Am I able to complete that based on my proximity to this doctor? Do they have the capacity for a virtual visit, and what's the plan in case of an emergency if I'm out of town?
ASPS: When selecting the ideal plastic surgeon, how important is the facility where the breast augmentation will take place?
Dr. Amalfi: You want to ensure that the surgery center where you are having your procedure is accredited. That could be an American Association for Accreditation of Ambulatory Surgery Facilities (AAAASF) or an Accreditation Association for Ambulatory Health Care (AAAHC). This means you have a quality facility that undergoes specific regulations, which will be a safe space for your procedure.
ASPS: Let's talk about implant size. How do you determine the appropriate implant size for a patient?
We take very careful breast measurements, which help us understand the size of the patient's chest wall and the existing breast tissue they have. On the patient's side, I think it's really important for patients to bring in "wish" pictures, meaning we look at photographs, and they show us exactly what they're looking for. We find that really helpful because then we can tailor their results and the implant we choose to meet their needs because patients can start at the very same size and be looking for a very different look. So, we adjust that accordingly to give you a result that you really want.
ASPS: When people talk about implants that are high profile, medium profile and low profile – what do they mean by that?
Dr. Amalfi: They're talking about the projection of the implant. So, that's how much the implant sticks out if you lay it flat on the table. A low-profile implant would be very flat, more like a pancake. A high or ultra-high-profile implant sticks up more, like a torpedo. And then there are moderate profiles in the middle. And the projection determines how augmented the patient looks. So, a higher profile implant will look a little bit more like they've had something done. A low-profile implant will look more subtle or natural.
ASPS: What do you do if a patient needs clarification about what implant size and profile to choose?
Dr. Amalfi: If the patient is having difficulty choosing, we create another visit where they can come back, try on implants, sometimes bring a friend, go home, do more research and then help them arrive at that final decision.
Do you see the patient's facial expression change when they try on various implant sizes?
Dr. Amalfi: Yes, usually, that's how we know that it's something that they really like. And similarly, I want to see what they don't like because that helps me guide them when choosing that implant.
ASPS: Do you think implants can benefit a woman's self-esteem?
Dr. Amalfi: So, for many patients, having a breast implant changes the way they look and feel about their body. And for women born very small-breasted, sometimes that's really important to them. Or even for women who have changed post-pregnancy or who have a moderate-sized breasts but would like that breast larger. It changes the woman's confidence and how they feel about their body. And it's a very satisfying procedure for our patients and the surgeons because it's a simple and straightforward procedure with a profound impact on the patient.
ASPS: Is there anything else you want to add about choosing the right surgeon or implant size?
Dr. Amalfi: I would say trust your gut. It's important to trust your gut when choosing that surgeon, and if you have a good relationship with that doctor, you will be more comfortable with what you choose together. And make sure you're comfortable asking questions, and that your goals are aligned with the surgeon you choose.
To find a qualified plastic surgeon for any cosmetic or reconstructive procedure, consult a member of the American Society of Plastic Surgeons. All ASPS members are board certified by the American Board of Plastic Surgery, have completed an accredited plastic surgery training program, practice in accredited facilities and follow strict standards of safety and ethics. Find an ASPS member in your area.