Boarding groups: Added complications from traveling after a Brazilian butt lift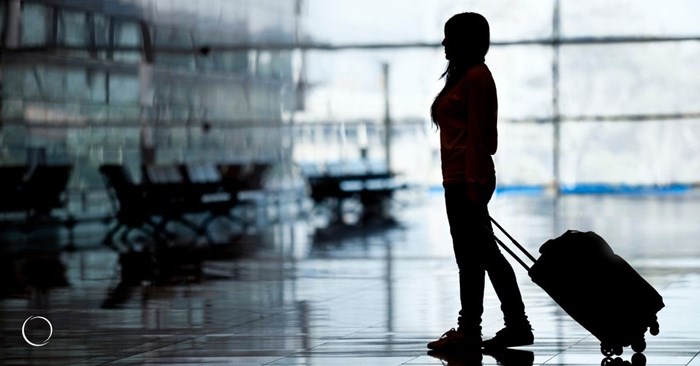 When people talk about Brazilian butt lifts (BBLs) in 2023, they seem to discuss a few things – the before and after they saw on Instagram, the latest procedure their favorite influencer had done and the viral TikToks of BBL patients taking over the wheelchairs in the airport or kneeling on their plane ride home. Although these videos of the popular fat grafting procedure have millions of views, they often don't show the dangers of traveling after such intense surgery.
The recovery from a BBL, or any plastic surgery procedure, is no walk in the park. Procedures that liposuction fat from various areas of the body and reinject it have certain risks for those who stay stationary. Add in factors like flying, and those risks amplify.
Follow along as three ASPS Member Surgeons who regularly perform BBLs discuss the challenges of traveling for this procedure.
Traveling for surgery
It's not uncommon for patients to travel for plastic surgery. According to the Centers for Disease Control and Prevention, millions of United States residents travel internationally to places like Mexico and Canada and countries in Central and South America every year for medical tourism.
And while international medical tourism certainly is a phenomenon, we aren't just discussing plastic surgery overseas. Domestic medical tourism hotspots like Miami and other locales welcome patients for procedures from all over the country, but numbers for that type of travel is seemingly more difficult to estimate. Patients travel for various reasons, including lower costs of medical care, combining their surgery with a vacation and more, but the possible rewards sometimes outweigh the unforeseen risks.
Short-term risks
Any good plastic surgeon will tell you risk is a factor regardless of your plastic surgery procedure and where it is performed. What's not up for debate is that traveling after plastic surgery, especially early on after your surgery, increases various dangers and complications.
"Traveling immediately after undergoing surgery can increase the risk of complications and negatively impact the surgical results," said Ira Savetsky, MD, a board-certified plastic surgeon out of New York City, adding that the list of complications can be extensive but most often includes excess bleeding, infections and disrupted or delayed wound healing.
Unique to BBLs, one of the other most significant risks after surgery is the loss of fat cells. While most surgeons will tell you to expect to lose about 30% of the original transferred fat cells after a BBL, the goal is to keep as many as you can for the best result possible. During a Brazilian butt lift, surgeons harvest fat cells from one part of the body and move them to another. When they do this, the fat cells search for blood in the new area, making them very fragile.
"If you go and sit on them for a couple of hours on a plane, you're at risk of killing the cells and eliminating your surgical result," said Darren Smith, MD, a board-certified plastic surgeon who has a practice in New York City. "You're also increasing your risk for a surgical infection because when cells are alive, they are much better able to participate in the body's immune response and fight off a potential infection. If you have a bunch of dead fat cells sitting around, they're much more likely to get infected."
Longer-term risks
Symptoms for deep vein thrombosis
Deep vein thrombosis
Swelling, pain or tenderness in the affected area (usually the leg)
Unexplained pain or tenderness
Skin that is red and warm to the touch
Pulmonary embolism
Difficulty breathing
Faster than normal heartbeat
Chest pain that usually gets worse when you cough or breathe deeply
Coughing up blood
Lightheadedness or fainting
"Sitting for long periods during travel, particularly on airplanes, can increase the risk of consequential and longer-term complications like blood clots," advised Savetsky. "These clots can travel to the lungs, causing a life-threatening condition known as a pulmonary embolism." While severe cases of pulmonary embolism are thankfully rare, studies further indicate the longer time a person spends flying similarly leads to a higher risk of developing these blood clots, which can develop in the days and even weeks following travel.
Symptoms for deep vein thrombosis
Deep vein thrombosis
Swelling, pain or tenderness in the affected area (usually the leg)
Unexplained pain or tenderness
Skin that is red and warm to the touch
Pulmonary embolism
Difficulty breathing
Faster than normal heartbeat
Chest pain that usually gets worse when you cough or breathe deeply
Coughing up blood
Lightheadedness or fainting
This risk is one of the reasons travel is such a cause for concern for many plastic surgeons. While most surgeons advise against travel in the days following surgery, if you must travel for your procedure, there are literal steps you can take to lessen that risk.
According to Smith, "You want to remain well hydrated. And if you are going to be sitting for long periods of time, get up and walk around for at least five to 10 minutes for every hour spent sitting." Plastic surgeons routinely give specific instructions postop. These are meant to reduce risks of blood clots and help you stay as safe as possible as your body heals.
"If you are traveling either by car or flight in the immediate days after the procedure, it's important to note that in some cases you may not be able or allowed to stand or move around freely, which can then increase these risks."
Airlines struggle to keep up
If you've scoured the internet for plastic surgery news or just frequent TikTok, you've undoubtedly seen the viral videos of BBL patients traveling back home via plane. In the videos, the patients can be seen leaning over their seats with their faces backward and behinds sticking out or lying face-down on their seats. These situations, which are getting the attention of onlookers and viewers alike, are causing an array of complications and disturbances for flight attendants like Teena Ray.
"The seatbelt sign is a federal regulation, so they have to sit down when that sign is on – it's not optional," said Ray.
Passengers on return flights from medical procedures often make additional requests which cannot be accommodated due to safety regulations. "I have had people who are like, 'I can't sit down, I need to lay down the entire flight,' and the captains says, 'No, you can't travel unless you can sit up.' It all goes back to safety; you have to be able to sit up."
Plastic surgeon Darrick Antell, MD, FACS, recommends his patients who are traveling wear compression stockings, are well hydrated and, no matter what, get up and move regularly. Still, with the federal regulations Ray mentioned, that can not only be difficult but unsafe for the patients and those around them.
The problems that can arise in the air are not the only issues with patients traveling for BBLs, according to Ray. These patients are also requesting wheelchairs while in the airport.
"Not every airline has their own wheelchair service, a lot of them are contracted out by the airport, so it's all these different airlines using those same wheelchairs," said Ray, adding that the increase of demand for wheelchairs in cities like Miami is leaving elderly individuals, as well as individuals with disabilities, waiting for transportation.
Traveling for a BBL – how to keep yourself safe
Every situation is different, so talk to your surgeon about the specifics if you plan to travel for surgery. Your plastic surgeon can help evaluate if travel is safe for you and the steps you need to take to ensure you are as safe as possible.
Generally, most surgeons agree that patients should try to stay in the area for as long as they can postop, but Antell says his magic number is five days. While some follow-up can be done by Zoom, Antell said if complications arise, it's best for the patient to be in the area.
"I think usually, in the early postop period, you'll be able to identify short-term problems if an infection is going to occur," said Antell. "It typically can occur in three to five days. So that's why I suggested that time window."
According to Cedar-Sinai Medical Center, getting up and moving as soon as possible after surgery can help keep clots from forming by getting blood flowing. So, if you have to travel for surgery, making sure you are moving around as much as possible (every hour, according to Antell) can help reduce the risk of complications.
The bottom line
Overall, the best way to reduce complications after a BBL is to stay in the area you had the surgery for at least four to five days, or as long as possible, which is important for those follow-ups with your plastic surgeon. If you must travel, surgeons across the board agree that the best way to keep you safe is to move around regularly, whether that means walking up and down the aisles of a plane when permitted or getting out of the car to walk around for a few minutes.
To find a qualified plastic surgeon for any cosmetic or reconstructive procedure, consult a member of the American Society of Plastic Surgeons. All ASPS members are board certified by the American Board of Plastic Surgery, have completed an accredited plastic surgery training program, practice in accredited facilities and follow strict standards of safety and ethics. Find an ASPS member in your area.