Brazilian butt lifts: Getting the look for less may cost you
Bargain BBLs may be tempting, but you're risking much more than just your safety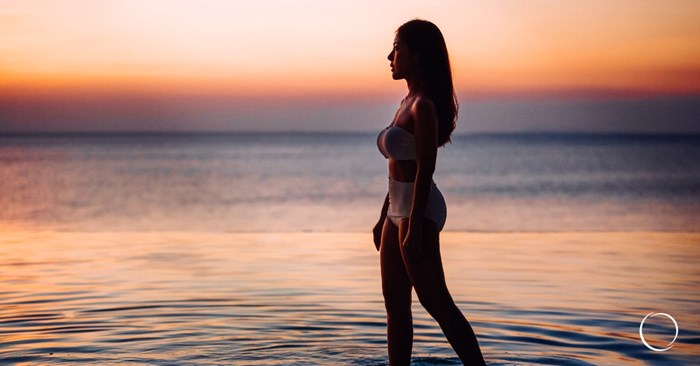 Getting the butt of your dreams may be within reach for more patients than ever before. With the massive influx of providers offering augmentation procedures, coupled with the increasing public interest in Brazilian butt lift (BBL) surgery, prospective patients are choosing to take the leap to achieve the behind that diet and exercise couldn't.
Yet, there's a dark side to the wildly popular BBL procedure – most notably, the rush of unregulated, pop-up facilities staffed with unqualified doctors or injectors, which can lead to devastating and often irreversible outcomes.
It's important that patients do plenty of research before any plastic surgery procedure, but for a butt augmentation especially, it is non-negotiable. We spoke with two board-certified plastic surgeons and American Society of Plastic Surgeons members – all of whom perform BBLs regularly – to learn more about the red flags you should never ignore.
What is a bargain BBL?
A "bargain BBL" is a butt augmentation procedure that costs dramatically less than a typical – and safe – BBL surgery. Naturally, cost is a huge consideration for any patient considering plastic surgery, but along with these basement bargain prices are surgical shortcuts, improper aftercare and unaccredited pop-up clinics that close just as quickly as they open.
"Because these clinics do offer these very low prices, that can be attractive to a lot of patients who aren't considering their safety or the qualifications of the provider performing the procedure – all they see are dollar signs," explains Joe Hadeed, MD, FACS. "They're looking for the cheapest price possible, they're not looking at the whole overall picture."
Lured by the promise of a low-cost surgery and the belief that they will have the same outcome as the pricier option, many patients who choose these clinics "have no idea really what they're getting into," said Chris Funderburk, MD, a plastic surgeon in New York City, who first heard of this practice while training in Atlanta.
The financial and emotional cost of a botched BBL
Revision plastic surgery is "always more difficult, for both the patient and the surgeon who's taking care of their complications afterward," said Hadeed. "In a lot of instances, especially if the patient has a bad complication from their original surgery, they may require multiple corrective procedures afterward and a lot of times, they end up spending a lot more than they would have if they had just done their research and gone to a board-certified surgeon in the first place."
Funderburk estimates that he performs 100 to 150 BBLs each year, many of which are revision cases.
"The most common issue I see with BBLs is an overly aggressive liposuction of the abdomen and waist, so much so that the patient is left with loose skin, severe contour irregularities or divots and lumps – and a lot of these issues are not fully reversible."
This leaves surgeons in the unenviable position of breaking the news to the patient. "I have to tell my revision patients that we will never achieve perfection. All we can do is look to improve their appearance," said Funderburk. "It's really devastating because they come to you wanting to be fixed and restored, and you have to tell them that there's nothing we can do to resolve this 100%. They feel abandoned and neglected by their experience."
However, as Hadeed points out, it is "very rare to see somebody come in for a revision who's gone to a board-certified plastic surgeon originally."
What aftercare is included in a normal, safe BBL?
In a trusted board-certified plastic surgeon's office, there are several postoperative follow-up appointments to ensure that the body is healing well, but oftentimes there's far more handholding that takes place even before these appointments.
"If there are any issues the patient is experiencing, even if it's a minor issue, the operating surgeon always needs to be available for follow-up questions and care because in the patient's mind, what they're experiencing could be a huge issue," explains Hadeed.
"This means ensuring that they could come into the office within a reasonable, short timeframe for the surgeon to see exactly what's going on, assess the situation and make any recommendations or treatment modifications as necessary, which most board-certified ASPS members do, but in a lot of these clinics, they don't – patients are told to just go to the nearest emergency room rather than the surgeon."
In fact, according to Funderburk, the surgery is just the beginning of the ongoing patient-surgeon relationship.
"Adjustments to the compression garments, modifications we may make in your nutrition and massage routine, all of these aftercare elements are monitored closely in a trusted facility by the surgeon and the team," said Funderburk. "We are available at any time, and if concerns arise, the patient can call and we'll see them same-day, as needed."
How much does a safe BBL cost?
While this will vary based on geographic area and surgeon experience, Hadeed estimates that a proper, safe BBL procedure performed by a board-certified plastic surgeon could run anywhere from $12,000 to $18,000 for most of the country.
You're paying more for a board-certified plastic surgeon," said Hadeed, "But at the same time, you're also getting somebody performing your procedure who has your safety in mind and is performing ethically versus these factories that care more about quantity versus quality."
In short: A bargain BBL is too high a price to pay.
To find a qualified plastic surgeon for any cosmetic or reconstructive procedure, consult a member of the American Society of Plastic Surgeons. All ASPS members are board certified by the American Board of Plastic Surgery, have completed an accredited plastic surgery training program, practice in accredited facilities and follow strict standards of safety and ethics. Find an ASPS member in your area.