Fitness goals: How plastic surgery helps men achieve results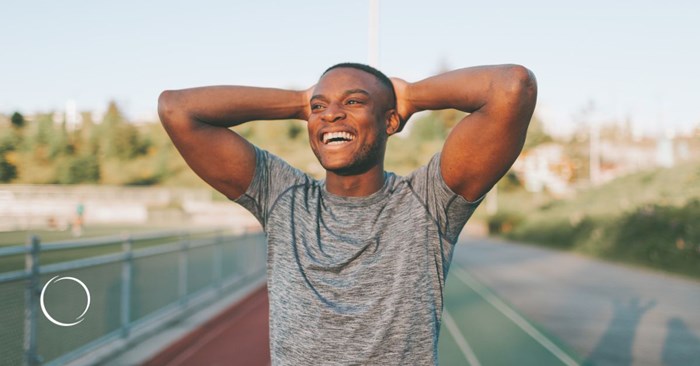 Many of us are chasing a dream physique, following the age-old advice of eating healthy and working out consistently. Yet, for so many men, it is not that simple. The results you have been dreaming of don't always come from having a strict diet and intense workout routine. Sometimes, you need a little extra help because there are some areas diet and exercise can't target.
The field of plastic surgery has a lot to offer in terms of complementing your healthy routines to help you achieve your dream body. Through both surgical and nonsurgical procedures, you can address key issues that may be holding you back from your ideal results.
Which procedures should you be considering to reach your fitness goals? How do you recover while maintaining your workout and diet routines? Are there any new options you should consider? ASPS tapped into the expertise of Reza Momeni, MD, and Roy Kim, MD, to answer these questions and give insight into how plastic surgery can complement a healthy workout and diet routine.
The shifting perspective on plastic surgery for men
Plastic surgery was once considered a taboo topic, especially for men. It was mostly not spoken about and thought to be mostly for women. Yet, this perspective has changed significantly in the past decade. Plastic surgery and minimally invasive procedures are now more common and more accepted among men.
Currently, there is more awareness about plastic surgery and its ability to help build self-confidence. The popularity of social media and other sharing platforms has helped shift attitudes.
"More men are self-aware," said Kim. "A lot of plastic surgery isn't about vanity, it's about building confidence,"
This viewpoint can be seen across the board, both in surgical and minimally invasive procedures.
"It's all a matter of acceptability, as the recovery times have improved and patients have become better educated through social media about their options," said Momeni. "Men are more commonly looking into facial surgery now and the surgeries for body."
Surgical procedures were once uncommon but are now becoming increasingly popular, especially in younger generations. This can be because of more visibility on social media or just a better general acceptance of plastic surgery and aesthetics for men in general.
Popular procedures to complement fitness and diet routines
There are a few procedures, both minimally invasive and surgical, that are popular for men looking to add to their fitness and diet routines.
"Contouring has nearly doubled as common in my practice compared to a decade ago," said Momeni.
Affordable body contouring options such as CoolSculpting have become more widely available in the past few years, becoming more accessible for men. Procedures such as laser treatments, fillers and Botox are also among the most common minimally invasive procedures for men.
"My patients realize the benefits of starting neuromodulators or fillers at a younger age," said Kim.
Another nonsurgical method that complements your physique is taking care of your skin.
"For men who are just starting, the simple things are protecting your skin," said Kim. "Hydration, skincare, sun care, the basics. Just to get them started, this is a good place."
The minimally invasive procedures men should consider evolve as they continue to age.
"Once you hit a certain age, you can look into neuromodulators," said Kim. "They actively help reduce wrinkles. Filler helps with deeper static wrinkles. Skin resurfacing of some kind would be good, but not a lot of guys do it."
Surgical procedures also vary based on the ages of the patients and what issues they need to address.
"For younger men, liposuction and gynecomastia surgery are the most common," said Momeni. "For those over 50, neck lifts and blepharoplasty are the typical procedures."
Tips to maximize your results
There are several key ways to maximize your results with any procedure. Here is what our experts would recommend.
Take it seriously
It is easy to think minimally invasive procedures are not a big deal, but they should still be treated as a procedure. You will need to plan for adequate recovery time and prepare yourself ahead of time to maximize your results.
Find a surgeon who focuses on patient safety
Just like patients need to take minimally invasive procedures seriously, so do surgeons. Look for a board-certified plastic surgeon to perform your procedure and take a closer look at how they view patient safety.
Minimally invasive procedures are among the most common complaints in malpractice lawsuits because they are often more affordable and more accessible than surgical procedures. It is important to keep your own safety in mind throughout the process in addition to your results.
Take a fitness-focused approach
It is important to first reach your goal weight before getting some procedures.
"The body contouring treatments and surgeries work best for those who are not obese or severely overweight since they are not weight loss treatments," said Momeni.
Ask your surgeon for his or her professional insight if you are unsure which treatment is best for your body.
Take a look at your daily routine
Surgical and nonsurgical procedures can only get you so far – it is important to maintain your results through the right daily routines including a comprehensive fitness program, a healthy diet and a personal care routine.
Take care of your skin
Have the right skin care routine and healthy practices to make a big difference in your long-term results if you are opting for anti-aging treatments along with body procedures.
"For facial aging patients we often explain the importance of sun protection, moisturizing and quitting smoking," said Momeni.
Achieving the results you want
Fitness and diet routine has been traditionally touted as the way to achieve the ideal physique, but sometimes it is just not enough.
There are plenty of innovative procedures, both surgical and noninvasive, that can complement your healthy lifestyle and help you achieve the results that you want. Work closely with your plastic surgeon to determine the right procedure or combination of procedures to reach your dream physique.
To find a qualified plastic surgeon for any cosmetic or reconstructive procedure, consult a member of the American Society of Plastic Surgeons. All ASPS members are board certified by the American Board of Plastic Surgery, have completed an accredited plastic surgery training program, practice in accredited facilities and follow strict standards of safety and ethics. Find an ASPS member in your area.