Sculpting the male jawline: Chin and neck contouring 101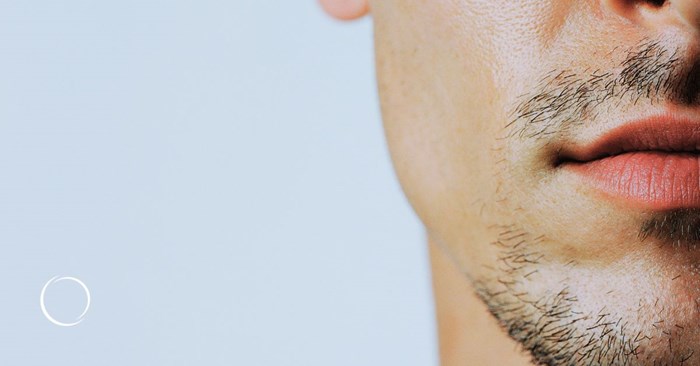 A well-sculpted jawline and defined chin can signal attractiveness, masculinity and confidence in a mature male face. Yet, many men start to see double chins, loose skin and jowls – especially as they age. And for some, nature never gave them a strong jawline in the first place.
Plastic surgery can contour the chin and neck handsomely. Both nonsurgical and surgical procedures can transform many men's looks.
"It's a tired misconception that plastic surgery is a domain for women," said Lara Devgan, MD, MPH, FACS.
She said more and more men get procedures to optimize their health and wellbeing so they can present their best selves to the world, which, as Devgan explained, "can make people of both genders feel great."
A well-sculpted chin and neck
The ideal male jawline tends to be well-defined, with a clear distinction between the jaw and neck. It is proportional and in harmony with other facial features. Historically, masculinity has been associated with a chiseled, square jawline.
"If you can picture Henry Cavill or a young Brad Pitt, an attractive, vigorous, youthful male face has strength in the lower third and a little bit of a squareness and a little bit of a masculine bone structure," said Devgan.
The first step to achieving the ideal chin and neck is a consultation with a board-certified plastic surgeon. Devgan said during her consults with men, most identify their issue as fullness under the chin "when a double chin is often only half the topic," she said.
"A lot of them, in addition to having some excess tissue, also have some degree of bone structural weakness in the jawline and the chin projection," said Devgan.
Procedures for jawline and chin contouring
Plastic surgery provides options to strengthen the look of your bone structure, add projection to your chin, plus reduce fat and excess skin. You can choose from a variety of procedures that range in terms of downtime, cost and invasiveness that can help you achieve subtle or dramatic outcomes. These options include chin implants, liposuction, neck lifts and dermal fillers.
Chin augmentation (genioplasty or chin implants)
Surgical chin augmentation is one of the most effective ways to increase the projection, width or length of your chin. An implant, usually made of silicone or another biocompatible material, is inserted over the chin bone during the operation.
Another approach is sliding genioplasty, where a section of the chin bone is repositioned to achieve the desired look. Recovery involves swelling and discomfort for a few days. Most patients return to normal activities within a week.
Neck liposuction
Liposuction removes excess fat from beneath your chin and around your neck, enhancing the angle between the neck and jaw. The surgeon makes small incisions below the chin or behind the ears during the procedure and uses a cannula to suction out excess fat. Expect some bruising and swelling for several days to weeks. You can wear compression garments to reduce swelling and support healing.
Neck lift (lower rhytidectomy)
Sagging skin, muscle banding and excess fat are all improved with a neck lift. The surgeon will make small incisions behind your ears, under your chin or both. Then, they remove extra skin and often tighten underlying muscles. Expect limited neck movement initially and a recovery period of several weeks that includes bruising and swelling.
Dermal fillers
You can get more volume and definition in your jawline plus more chin projection when you opt for injections of dermal fillers. This minimally invasive procedure usually only takes a few minutes, and recovery includes minor swelling or bruising at the injection sites.
What procedure is right for you?
Some men may only need filler. Others may need something surgical, especially if they have loose skin. Let your plastic surgeon evaluate you and suggest the best procedure for your unique anatomy and needs. It is important to tell your plastic surgeon your goal rather than request a specific procedure.
"Because if you walk in and say you want filler, you may not be a candidate for fillers to achieve your goal, and you may need surgery," said Anureet Bajaj, MD. "If I only give you the filler, you're going to be unhappy because you didn't accomplish what you wanted to accomplish."
Bajaj said the surgeon's job is to give you an individualized plan that meets your unique needs.
Achieving your ideal jawline
The chin and neck play a central role in facial aesthetics, and many procedures are available to refine and enhance the male jawline – these include both surgical and nonsurgical options. A consult with a board-certified plastic surgeon is the first step to achieving your ideal jawline.