Five procedures to get now to be ready for the holidays
It's not too late – there are a surprising number of options without a lot of downtime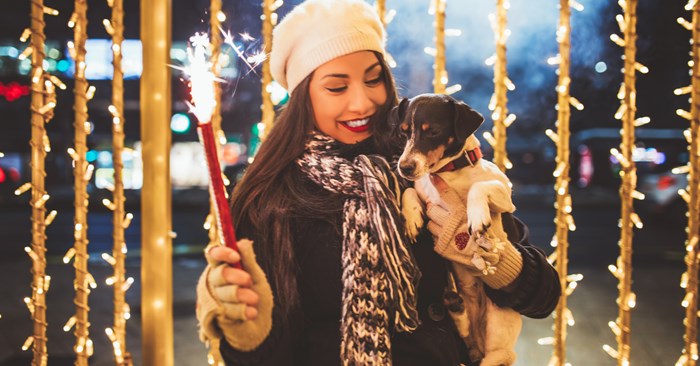 Historically, the holiday season – Halloween through mid-January – has been the busiest time of year for plastic surgeons, and this year is no different. There's a wide array of reasons why the holidays inspire such a surgical frenzy, like parents taking advantage of school closures, professionals using up the rest of their vacation days, or making the most of HSAs before they expire at the end of the year, says Dr. Melissa Doft, a New York City-based plastic surgeon and member of the American Society of Plastic Surgeons (ASPS).
"A lot of times, there's an insurance aspect to it where deductibles have been reached," she says, indicating that plastic surgical procedures that may be considered medically necessary, such as breast reduction, could potentially be covered.
Dr. Karen Horton, a San Francisco-area plastic surgeon and ASPS member, points out that many "employees get automatic time off during the holidays, so there is built-in recovery time."
Given we are a few weeks out from Christmas, and medically speaking, that's "kind of a lot of time," says Dr. Doft. She adds that right now, the sweet spot for procedures is anything with a four- to five-week recovery time because, by six weeks, 50 percent of the swelling has gone down, even for delicate facial procedures.
Drs. Doft and Horton outline the best procedures to get right around now – and which to save for the new year.
Upper eyelid
A blepharoplasty can be performed up to two weeks before a big holiday or event and feel confident about a short recovery. "It's an easy one to recuperate from and the bruising will be gone in two weeks," says Dr. Doft. "It's not so painful and a lot of skin tightens by that time."
Lower eyelid
A lower blepharoplasty typically spurs a bit more bruising than its upper counterpart, but similarly, it's also a surgery that can have a big payoff pretty quickly.
"It's an incredible procedure that can transform the look of the eyes, alleviate a chronically tired or angry look and 'open up' the eyes," says Dr. Horton. "Recovery is two to four weeks before a patient would be ready to face family and friends for the holidays."
A combo of facial procedures and treatments
Both Drs. Horton and Doft mentioned the rising trend of combining multiple, simple procedures into one surgery versus undergoing one larger procedure that requires an extended recovery and downtime.
"We're getting better at hitting a certain problem from multiple different angles," explains Dr. Doft. "So it might be a facelift, but you're also doing fat grafting with it or maybe lasers or a chemical peel, so the recovery in those first two weeks might be tough, but you're getting a much better result."
And it wouldn't necessarily extend the recovery time either, depending on the combined procedures. According to Dr. Horton, performing an upper and lower blepharoplasty in the same procedure is typical, plus you can "add small areas of liposuction, like the neck or armpit region to that one procedure," which will provide a high-impact result with a quick downtime.
"These less-invasive procedures allow patients to feel more comfortable showing off a more defined jawline and wearing a sleeveless top for the holiday!"
Liposuction
"Liposuction is also pretty easy to recover from," says Dr. Doft, reassuring us that even if you're spending the December holiday season in a tropical locale in an itty bitty bikini, you're in the clear. "A lot of the swelling will be gone if you're going away on vacation for Christmas," she says.
And even if you're celebrating the holidays at home, liposuction is still a common procedure at this time of year. "Winter months are definitely the time of year when aesthetic plastic surgery of the body is often planned by patients, as more layers of clothing can conceal swelling, bruising and compression garments," says Dr. Horton. "Recovery during the colder weather is convenient to allow swelling to dissipate before donning a swimsuit later in the spring and summer."
One common area to get liposuction right now is the neck and under the chin, which takes less than an hour under local anesthesia, with results appearing within "a couple of weeks," estimates Dr. Horton, who calls the procedure "a minor surgery with majorly impressive results" – and that "even a few tablespoons worth of unwanted fat can dramatically transform a jawline."
Breast reduction
"This is a really popular time to do a breast reduction because toward the end of the year, a lot of people have used up their deductible," explains Dr. Doft. "If your breasts are large enough, you might be able to put the surgery through insurance."
The Christmas cutoff for a reduction would be right around the two-to-three-week out mark. "At two weeks, you're going to be tired, you may still have some bruises, you won't quite be ready," says Dr. Doft, but in the world of plastic surgery, an extra week makes a world of difference, and at three weeks, you'll look and feel much better.
Riskier procedures to get right now
Rhinoplasties, breast lifts and facelifts are a few procedures the might best to get after the holidays because the recoveries can be a little more unpredictable. But then again, you might also be totally fine. Everyone recovers from surgery differently.
Even though some techniques have less swelling and bruising, Dr. Horton cautions that "patients can still be 'bruisers.'"
If you don't consider yourself a risk-taker, opt out of this trio and consider nonsurgical alternatives. "Botox, filler and IPL treatments are the ones our patients are seeking at this time of year," says Dr. Horton. "There's less downtime, results are evident within two weeks, on average, and a 'refresh' is often all patients need in advance of holiday gatherings or traveling to see loved ones."
Hold for after the holidays
Breast augmentation will likely require more time for swelling to go down, and tummy tucks will likely require a bit longer of a recovery time, cautions Dr. Doft.
Dr. Horton instructs her patients to have fun over the holidays and enjoy the respite from work and worries. "Holiday readiness is a state of mind!"
To find a qualified plastic surgeon for any cosmetic or reconstructive procedure, consult a member of the American Society of Plastic Surgeons. All ASPS members are board certified by the American Board of Plastic Surgery, have completed an accredited plastic surgery training program, practice in accredited facilities and follow strict standards of safety and ethics. Find an ASPS member in your area.