For facelifts, it's all about the add-ons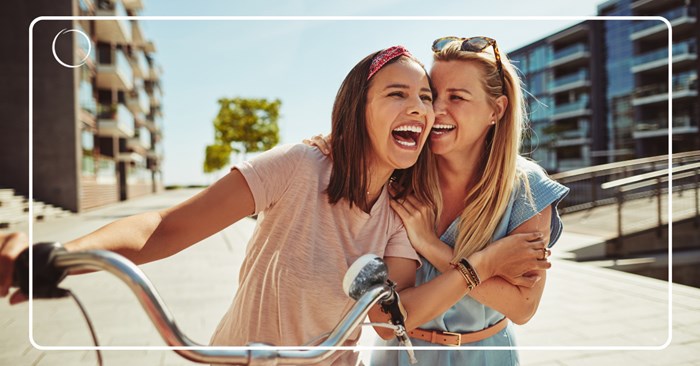 Despite all the fillers, lasers and other noninvasive treatments out there, gravity is still a force to be reckoned with, especially in the face and neck area. Typically, they are the first two areas of your body to reveal signs of aging – a fine line here, a little droop there and eventually, an overall crepey, saggy effect, for which nonsurgical tools are incapable of reversing in a meaningful way. But given the significant advancements in recent years, surgeons are able to achieve far more natural-looking results with less scarring, downtime and drama.
"There's been a huge shift in aesthetic medicine over the last 15 to 20 years," explains American Society of Plastic Surgeons (ASPS) member and New York City-based double board-certified plastic surgeon, Adam Kolker, MD. "People used to pull things tight, but no one ever looked at someone and said, 'Oh, she looks great, her skin's so tight.' That's not youthful or natural. Now our goal is to restore that inverted cone of youth, that heart shape," which can only be accomplished with surgical intervention: a facelift.
And now that most patients have dipped a toe into cosmetic waters, taking the next step to address aging concerns, doesn't seem quite as stressful as it used to. In fact, many patients booking a facelift (the third most popular procedure of 2020) are tacking on additional procedures, so a total facial rejuvenation can be accomplished in one fell swoop.
Why are patients adding more procedures to facelift surgery?
"Most patients want to have only one surgery," explains Melissa Doft, MD, a member of the American Society of Plastic Surgeons and double board-certified plastic surgeon based in New York City. "They do not want the extended downtime of having multiple surgeries, or the increased price of separating out surgeries. Most of my patients have very busy lives, and finding a week to ten days to recover is already difficult for them."
Doft also cites anesthesia as a reason patients are opting for a one-and-done facial refresh surgery. "It makes them nervous, so limiting the amount of anesthesia time" in one procedure versus a series of procedures over time, is a key consideration.
What's more, says Kolker, is that the face does not age in unison. "Facial aging rarely affects only the jawline, neck or cheeks, which are usually the areas that are addressed with a facelift," he explains, calling aging a "pervasive process" that spans the entire facial plane. "When you rejuvenate one area of the face, any untreated neighboring region stands out against the area that you are treating."
But that's not to say that every patient seeking a facelift needs the full suite of facial procedures. "Not everybody's going to need every single box checked and it's a little bit less common for people to need absolutely everything," says Kolker. "You have to look at the big picture and target procedures appropriately."
What add-ons are popular?
A modern facelift will lift and reposition the lower face by addressing the tissues beneath the skin, rather than the old-school facelift technique of tugging and cutting away excess skin, but it also ignores the upper half of the face completely, potentially leaving behind other telltale signs of aging, like a droopy eyebrow, crow's feet or a baggy under eye, which can defeat the overall purpose of a more youthful visage.
"Out of all the complementary procedures, there's really been one paradigm shift about the procedures we combine with a facelift, and the main one is volume," says Kolker, with the goal of adding volume to the upper facial region to make the face look younger via a fat transfer. "Not every patient needs it, but fat transfers to the cheek are common. The temporal hollows is another spot that's often treated, as the temple region tends to become a little bit deficient as we age, and the areas around the orbits, too."
At Doft's Upper East Side practice, popular additions are more classic procedures, including upper and lower blepharoplasties, brow lifts, chemical peels or lasers to address fine lines, as well as chin augmentations. And despite the long list of possibilities, Doft maintains that the extra procedures don't add much operating time and "the bulk of the surgical time is still focused on the facelift."
Real talk: How taxing is the recovery from several procedures?
Surprisingly, recovering from multiple procedures is actually more of a breeze than a solo facelift would be because "everything is healing at once," says Doft, in comparison to multiple staggered surgeries. "By combining procedures, patients also require less anesthesia, and it's often less expensive."
But the more procedures, the more assumed risk, right?
Not really, says Kolker, although of course, each procedure has its own unique collection of potential complications. But "the most common risks – bleeding, poor scarring or infection – are similar for all," says Doft.
Can you really laser an area that's just been operated on?
Yes, but very delicately, and only for specific areas, not the entire face, says Kolker. "You have to be extremely careful and you generally would not laser in the area where the sutures are," he says, not only because the skin is compromised, but also because that area around the ears likely doesn't need it anyway.
"Most often, the areas that need laser treatments are the ones in the highest sun damage zones: the mid-cheek, lower eyelid area, lip region, which are generally more central and further away from where the sutures are."
Final take: to add-on or not to add-on?
"Combining procedures allows the surgeon to reestablish normal proportions," says Doft. "A neck lift will lead to a more delineated jawline, especially when an implant is used for a patient who has a small chin. A facelift will improve when fat is injected for a patient who has lost volume in their cheeks, temples or nasolabial folds. A facelift will look better when the eyes do not appear tired and a blepharoplasty was performed."
But if the collection of procedures sounds intimidating, don't worry, "we're talking subtle changes, we're talking about millimeters of change," says Kolker. "You're not going to end up in the Witness Protection Program. The goal is always to rejuvenate, to enhance, but not to completely transform."
To find a qualified plastic surgeon for any cosmetic or reconstructive procedure, consult a member of the American Society of Plastic Surgeons. All ASPS members are board certified by the American Board of Plastic Surgery, have completed an accredited plastic surgery training program, practice in accredited facilities and follow strict standards of safety and ethics. Find an ASPS member in your area.