The essentials of facial anatomy: A prelude to understanding lift procedures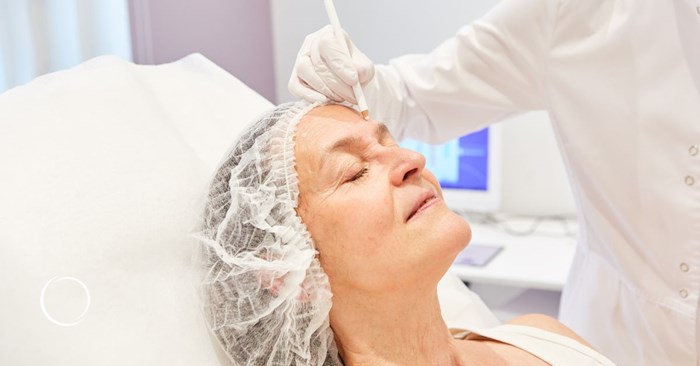 Facelifts are one of the most common procedures for addressing a variety of aging issues. Whether you find yourself focusing on forehead wrinkles, more noticeable jowls or just overall skin laxity, a facelift is often one of the best and most popular ways to address these issues.
We are all well-versed in identifying signs of aging in ourselves, but there is one key aspect of facial rejuvenation and lift procedures that is often overlooked – the anatomy of the face. While the inherent structure of the face is an important element in how we age, it can also play a crucial role in how a lift procedure is performed and the different techniques used, as well as the results of the procedure.
If you're interested in learning more about the importance of facial anatomy and how it contributes to lift procedures and subsequent results, we're here to help. We've reached out to two ASPS Member Surgeons – Ira Savetsky, MD, and Kristy Hamilton, MD, FACS – for their insights.
Essentials of facial anatomy in facial rejuvenation
The facial structure of the patient is of the utmost importance with any facial rejuvenation procedure, whether surgical or minimally invasive.
"Facial anatomy is paramount when planning for a facelift or any kind of facial sculpting procedure such as neuromodulator (commonly known as Botox) or filler injections," said Hamilton.
An analysis of facial structure and symmetry is a critical step that allows surgeons to better recommend the appropriate procedures for a patient's face that result in their desired goals.
"Facial anatomy is a crucial factor in selecting the appropriate facelift or facial rejuvenation procedure for a patient," said Savetsky. "In fact, surgical facelift techniques frequently vary from one side of the face to the other. Anatomy impacts the procedure's choice, safety precautions and the potential for achieving natural results."
This analysis will help inform the techniques to use and figure out the areas to target. Hamilton advised that these questions "can only be answered after a comprehensive assessment of the patient's bone structure, fat pad volume and location and laxity of the skin."
"These factors, along with the patient's goals and safety factors, help tailor the procedure for a natural and balanced outcome," said Savetsky.
Much of the process of evaluating a patient's facial anatomy involves looking for natural places of asymmetry.
"Every patient's face has a longer and thinner side and a shorter and wider side," said Hamilton. "Identifying these asymmetries enables the plastic surgeon to create a truly bespoke plan for each patient to harmonize the face and optimize symmetry and proportion, which is associated with classic beauty."
When assessing her patients, however, it is more than just identifying asymmetries.
"I prefer a 'top-down' assessment of the patient's face to create a truly customized plan," said Hamilton. "I assess the anatomic layers of the face – the skin, subcutaneous fat, muscles, deep structural fat and bone structure. This process creates a truly 3D rendering of the patient's anatomy in my mind and allows me to customize the treatment plan - whether surgical or nonsurgical."
Popular facial rejuvenation procedures and techniques
Savetsky and Hamilton agree both surgical and minimally invasive procedures each play a role in facial rejuvenation.
"Facial rejuvenation often combines invasive and noninvasive procedures to achieve comprehensive results tailored to individual needs and goals," said Savetsky.
Age and lifestyle can both determine which type of procedures are appropriate. Younger patients have likely experienced less wear and tear on their skin and may be able to address concerns with noninvasive options, while skin that has seen more decades of action may need a more invasive treatment.
"I focus equally on surgical and nonsurgical rejuvenation in my practice so I can best serve all my patients – from those in their 20s to those in their 80s – each of whom has unique goals of treatment," said Hamilton.
When considering which procedures and techniques are the right fit, it's important for patients to discuss their preferences and desired outcomes. For one patient, their desired goals may be achievable with minimally invasive techniques, whereas for another, it may involve a full facelift and adjunct procedures.
"If you understand the anatomy of the face and have an aesthetic eye, both injections and surgery yield beautiful, reproducible and natural results, and combination therapies maintain these results elegantly over the long term," said Hamilton.
Maximizing your lift results
There are a few key tips and tricks to keep in mind to maximize your facial rejuvenation results for the long term.
Start with a board-certified plastic surgeon
As with any plastic surgery procedure, it's important to always look for a board-certified surgeon to take you through the entire process.
"When contemplating facial rejuvenation procedures, it's paramount to start with a consultation with a board-certified plastic surgeon," said Savetsky. "This initial consultation is your opportunity to discuss your specific goals and concerns, as well as to understand the most suitable treatment plan for your needs. Prioritize research to ensure your chosen plastic surgeon possesses the necessary credentials, experience and a track record of satisfied patients."
Consider your options
Many men and women believe the only way to address their concerns is a facelift, but it's important to take a step back and consider what options you have. Discuss what procedures are available with your surgeon before making a decision.
"Seek a board-certified plastic surgeon who specializes in facial optimization and facial sculpting and who offers both surgical and nonsurgical treatment so you can see the full range of treatments available to you as well as the results you can expect to receive," said Hamilton. When you know all your options, you will be able to choose what is best for you with the guidance of your plastic surgeon."
Think about your downtime
Recovery from any procedure, surgical or minimally invasive, can make all the difference in your results. Plan ahead to give yourself the time you need to mentally and physically heal. Also, don't be afraid to ask for help when you need it.
Take a moment to consider the techniques and methods that will work with your current lifestyle and needs, as some options require a longer and more intensive recovery period than others.
"Surgical interventions typically offer longer-lasting outcomes but require more downtime compared to noninvasive options, which have minimal recovery periods," said Savetsky. "Post-procedure care and patience in waiting for full results are essential."
Set realistic expectations
Facelifts and other facial rejuvenation procedures can help to reverse some of the signs of aging, but they, unfortunately, won't be able to put a complete stop to it. Make sure that you keep your expectations in line with what your surgeon advises can be achieved.
"Setting realistic expectations is crucial," said Savetsky. "Facial rejuvenation can enhance your appearance, but it won't halt the natural aging process."
Getting the facial rejuvenation results you desire
There is a wide variety of plastic surgery procedures available for facial rejuvenation when considering how to reverse the signs of aging.
However, when you think about the results that you can potentially achieve, it's important to consider your unique facial anatomy and structure. Sometimes, it is overlooked by patients when considering facial rejuvenation, but this aspect plays a key role in the techniques used in the procedure as well as the results that you will see afterward.
To find a qualified plastic surgeon for any cosmetic or reconstructive procedure, consult a member of the American Society of Plastic Surgeons. All ASPS members are board certified by the American Board of Plastic Surgery, have completed an accredited plastic surgery training program, practice in accredited facilities and follow strict standards of safety and ethics. Find an ASPS member in your area.