Subtle elegance: Achieving natural-looking results after 55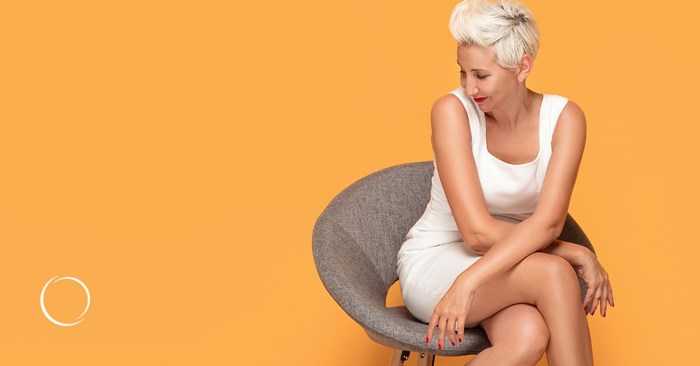 Imagine stepping out into the world feeling like the best version of yourself, with a refreshed look that doesn't scream, "I've had work done." That's the essence of subtle elegance for mature women. It's about smoothing out the wrinkles, rebuilding lost volume and enhancing the contours of your face to look rejuvenated and natural.
We spoke to two ASPS Member Surgeons – Heather Furnas, MD, and Katerina Gallus, MD, FACS – for their expertise on how mature women can achieve natural-looking, elegant surgical and minimally invasive results to look as young as they feel but without overdoing it, especially with facelifts and lip rejuvenation.
"The women who accept aging and consult with a plastic surgeon to look as good as they feel are the happiest patients," said Furnas. "Women who want to look 20 or 30 are more likely to have too much done as they try to turn back the clock. The more we try to reverse aging completely, the more we look like caricatures."
Facelifts that look natural
A facelift is a procedure that can look overdone and lead to a windswept or tightly pulled look. Furnas said to avoid this, opt for a deep plane facelift, which "advances and tightens deeper structures and the skin without too much tension." She recommends a deep plane facelift because "techniques that rely on a strong pull to lift the skin are more likely to flatten the subtle contours of the face, like pulling a sheet tightly across a mattress." Furnas said it is far better to accept a bit of persistent skin laxity and look natural than to have overpulled, shiny, flat cheeks.
For an elegant facelift result, make it clear to the surgeon that you want a natural look, that you're not trying to change how your face looks, but rather that you want to refresh your appearance.
"Bring in a picture of yourself at a younger age," said Gallus. "That's sometimes helpful so that both you and the surgeon can look at the image and see what kind of characteristics your face had so that they can maintain them."
Ensuring that lips look natural
The lips are another area that can look exaggerated in mature women, especially if they rely solely on fillers.
"To avoid looking overdone and unnatural, start by accepting the limitations of any treatment," said Furnas. "A combination of treatments can yield a more natural result than relying on a single modality."
Smoker's lines
The "smoker's lines" visible when you pucker up for a kiss become more pronounced with age. But before you reach for lip fillers, know there are better ways to smooth them out.
"Deepening vertical lines above thinning lips can drive women to over-fill to the point of distraction," said Furnas. "The annoying lines may disappear, but the result can look thick, immobile and rubbery."
Instead of just relying on fillers, Furnas recommends a laser treatment to soften the lines above the lips.
A thinning upper lip and elongation
As women age, so do their lips, as they shrink and become thinner with volume loss. Lips also lengthen with age, and too much filler exaggerates that length and creates a long, large lip. Lip filler can certainly rebuild lost fat, but it is only one of several procedures helpful in restoring a youthful smile. Mature women who rely on filler alone can easily overfill their lips and, according to Furnas, look "swollen rather than youthful as lips lose their subtle details."
To avoid this, opt for a neuromodulator like Botox to create a "lip flip," which rotates the cupid's bow upward and fills out the upper lip. In addition, the subtle use of filler can augment lip volume, define the "white roll" at the lip's upper edge and soften the lines inside the lips.
A lip lift
As you age, not only does your collagen and elastin decrease, but your skin becomes stretchier, and the underlying skeletal structure reabsorbs, so there's less bony shelf to hold your upper lip up, and the area between your nose and upper lip lengthens, according to Gallus.
The fix is a lip lift, a surgical procedure that shortens the space between the base of the nose and the top of the upper lip, known as the philtrum, to enhance the appearance of the lips and create a more youthful and rejuvenated look. The procedure increases the amount of visible pink lip, making the mouth appear fuller and more defined, and can also help improve the face's balance and proportions.
"It can look very natural, and it's very effective," said Gallus. "That shorter distance lets more of your teeth show when you're smiling or have your lips just slightly parted. That also creates a youthful look for the patient."
During the surgery, the surgeon makes a small incision under the base of the nose, removes a small strip of skin and then sutures the area closed, lifting the lips. It can be an effective long-term option for those looking to enhance the appearance of their lips without the need for fillers or other temporary solutions.
The subtle results you deserve
Women can explore various surgical and nonsurgical options tailored to their unique needs and desires by consulting with a board-certified plastic surgeon. From deep plane facelifts that maintain your face's contours to strategic lip enhancements that preserve the natural beauty of your smile, the possibilities are vast.
It's about enhancing, not altering, the features that make you uniquely you. By doing so, you can step out into the world as the best version of yourself and embody a subtle elegance that is ageless.
To find a qualified plastic surgeon for any cosmetic or reconstructive procedure, consult a member of the American Society of Plastic Surgeons. All ASPS members are board certified by the American Board of Plastic Surgery, have completed an accredited plastic surgery training program, practice in accredited facilities and follow strict standards of safety and ethics. Find an ASPS member in your area.