Trends are fleeting: What does that mean for plastic surgery?
Trends may come and go, but plastic surgery is life-altering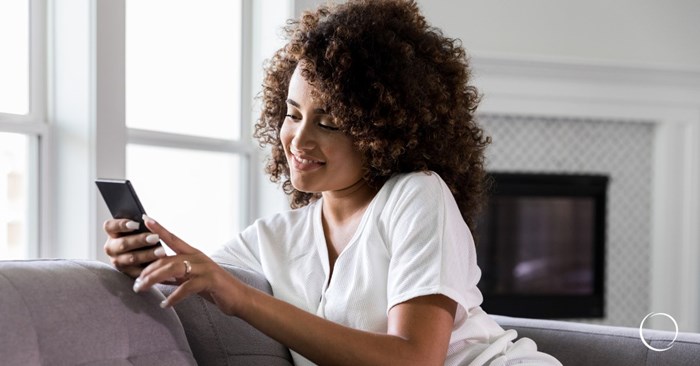 If social media has proven anything, it's that it is a hivemind for trends. And chances are you have not only seen a trend take over the social stratosphere, but you may have actually fallen victim to one yourself.
And with phrases like #plasticsurgery having more than 16 billion views on TikTok, you can bet that hot topics like this aren't going to disappear from social media anytime soon.
But what happens when more serious subjects like plastic surgery become a topic of conversation on social media?
Prospective patients need to understand that just because a procedure is trending or you see a showstopping before and after on Instagram, it doesn't mean that the procedure is safe or suitable for you.
We spoke with three board-certified plastic surgeons to learn more about trends in plastic surgery.
The importance of saying no
Imagine this, you log on to Instagram and see that your favorite influencer recently had a lip flip. You viewed her before and after and found a board-certified plastic surgeon who performs these procedures. You walk into the surgeon's office, and they tell you that you aren't a candidate. While you might be disappointed, know that all good surgeons know when to turn a patient away.
"The goal is you want to have a happy patient. If they're coming in wanting something that's not going to look good on them or have side effects that they're not realizing, then it makes our life difficult too," said David Shafer, MD, adding that his goal is to make sure his patients are happy with their results. So while a particular procedure might not be right for you, it doesn't mean your plastic surgeon can't help you find an alternative.
The do's and don'ts of basing plastic surgery off social media
People used to flip through newspapers and magazines for inspiration, but for many of us, that's a thing of the past. If you're looking for a new way to decorate your living room or the latest trend in nail art, there's a good chance you turn to social media for ideas. So it's not surprising that individuals do the same when it comes to plastic surgery.
But this begs the question, is it bad to look for inspiration on your next plastic surgery procedure online?
Katerina Gallus, MD, doesn't think so, stating, "I think most people are on Instagram and that's where they look for their inspiration and I think it gives you a general idea of what their goals are. I often ask for look pics."
She also adds that issues arise when what a patient is asking for and what they are showing her are totally different. Because pictures can be doctored and angles can alter how someone looks, Gallus uses these instances to educate patients on what is realistic.
Trends are fleeting, but what does that mean for plastic surgery
With images and videos of ideal beauty dominating the social media world daily, it can be hard to remember that what we see as beautiful today hasn't always been that way.
Beauty standards have been evolving since the beginning of time. From stick-thin and flat-chested supermodels to the Kardashian curves that have taken the internet by storm in recent years, you can count on one thing – trends are fleeting.
"I mean, definitely there's a lot of trends and it does have to do with social media," said Shafer. "It also has to do with the media cycle because we get called by editors... and they don't want to hear about the bread and butter stuff that we do every day, they want to hear what the latest laser is or latest procedure is."
There's no doubt that trends are big hitters when it comes to social media, but the reality, according to Shafer, is that the tried-and-true procedures are the ones that make the most significant difference for patients.
The cost of procedure reversal
Plastic surgery is life-altering. The harsh truth about changing your appearance with plastic surgery is that you may never get back to how you looked before. So if you do plan to go through with a procedure, it's essential to take the necessary steps to ensure the best possible outcome. This includes properly vetting your surgeon, asking questions and ensuring you have realistic expectations.
"You know, you can reverse the result, but you're not taking them back to where they were before they had surgery," said Shafer. "There's things you can do, but incisions, I tell patients, you can't erase those. They're always going to be there. Once you have surgery, you've made a change. So, we can make improvements, we can fix some of the areas, but they also have to know they're making permanent changes to their body."
Jason Pozner, MD, agrees, acknowledging the importance of doing your research before you go under the knife.
"I mean, your point on that is people looking for surgery the first time should go to someone relatively experienced and with a decent reputation, don't go to the cheapest," said Pozner. "Cheapest is generally not best."
If you are going to get plastic surgery, make sure you do everything in your power to get it right the first time. One of the best ways to do this? Make sure you are getting plastic surgery for you, not because it was trending on TikTok.
To find a qualified plastic surgeon for any cosmetic or reconstructive procedure, consult a member of the American Society of Plastic Surgeons. All ASPS members are board certified by the American Board of Plastic Surgery, have completed an accredited plastic surgery training program, practice in accredited facilities and follow strict standards of safety and ethics. Find an ASPS member in your area.