Plastic surgery trends for 2023, according to plastic surgeons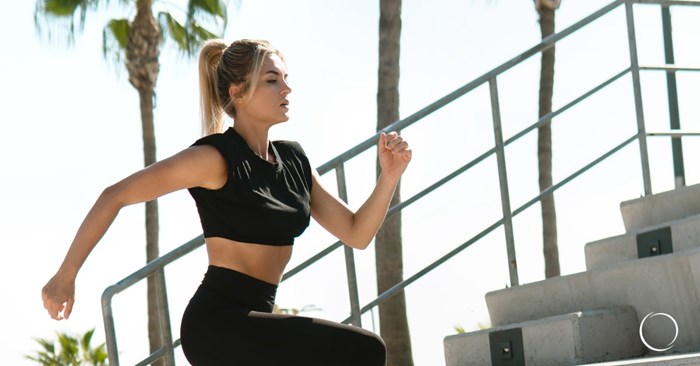 If you've scrolled social media lately, you may have noticed several influencers looking slimmer, leading people to speculate about whether they've reversed their Brazilian butt lifts (BBL) in favor of smaller hips and buttocks. In past years, many celebrities took a 'bigger is better' approach to plastic surgery, with large breasts and buttocks setting the desired aesthetic, but that seems to be changing in 2023.
"People are influenced by influencers. And I think we're seeing the more subtle, understated aesthetic in many celebrities," said ASPS President Gregory Greco, DO, FACS.
The pendulum shifts
"I sense that the pendulum is starting to swing back the other way a little bit," said Joe Hadeed, MD, FACS. "But now I think you are starting to see that shift. They may still be interested in a BBL but want a more natural look."
And it's not just the size of BBLs that is shrinking. More and more patients want smaller breast implants, too.
"We've been starting to get requests for a more natural look," said Hadeed. "Women want a breast augmentation that's going to be proportionate with their body frame versus something that kind of stands out or is overly exaggerated."
If extreme-looking plastic surgery results are falling out of favor, they're being replaced by a more natural aesthetic overall, according to Ashley Amalfi, MD, who specializes in breast and body procedures.
The new aesthetic
"People now want to be moderately breasted and to have these curvy but very fit and muscular bodies," said Amalfi. "And so, I think that's a trend from the very voluptuous feminine look we have seen previously."
But what about patients who opted for large implants but have changed their minds as the aesthetic shifts to smaller, more natural-looking results?
"I think one of the things that we're starting to see is there's a real uptick in implant removal and just the more natural looking breast – at least that's what I'm starting to notice in my area is that many patients are now considering alternatives to their breast implants," said Greco. "Either removing them, making them smaller or taking them out and doing a lift with fat grafting."
What else is trending in 2023?
In addition to the natural look, there are other plastic surgery procedures that are trending this year, according to the plastic surgeons we interviewed.
"I think that we'll probably continue to see an interest in body contouring procedures as people are starting to work off their post-pandemic weight," said Hadeed. "And I think that because of that, we're going to see people interested in liposuction and skin tightening procedures to try to tone their bodies."
A different approach to liposuction
Liposuction is always popular, but Amalfi has had patients come in recently requesting a specific, personalized approach to lipo, and she has sculpted unique areas, including the lower leg and ankle.
"I've actually seen quite a few of those," said Amalfi. "It's just fine-tuning and contouring for patients who are already taking great care of themselves, and that's really fun and creative."
Minimally invasive procedures remain popular
Nonsurgical procedures will remain popular in 2023, and many patients who want to stave off a surgery this year will take advantage of a variety of minimally invasive procedures that are available at their surgeon's office, according to Greco.
"I think there's still an uptick in nonsurgical facial rejuvenation with fillers, neurotoxins and our energy devices, whether they be lasers, radio frequency, etc.," said Greco.
2023 is the year the pendulum swung back to a more natural aesthetic with understated breast implants and BBLs. In addition, liposuction remains popular, as does nonsurgical facial rejuvenation.
To find a qualified plastic surgeon for any cosmetic or reconstructive procedure, consult a member of the American Society of Plastic Surgeons. All ASPS members are board certified by the American Board of Plastic Surgery, have completed an accredited plastic surgery training program, practice in accredited facilities and follow strict standards of safety and ethics. Find an ASPS member in your area.